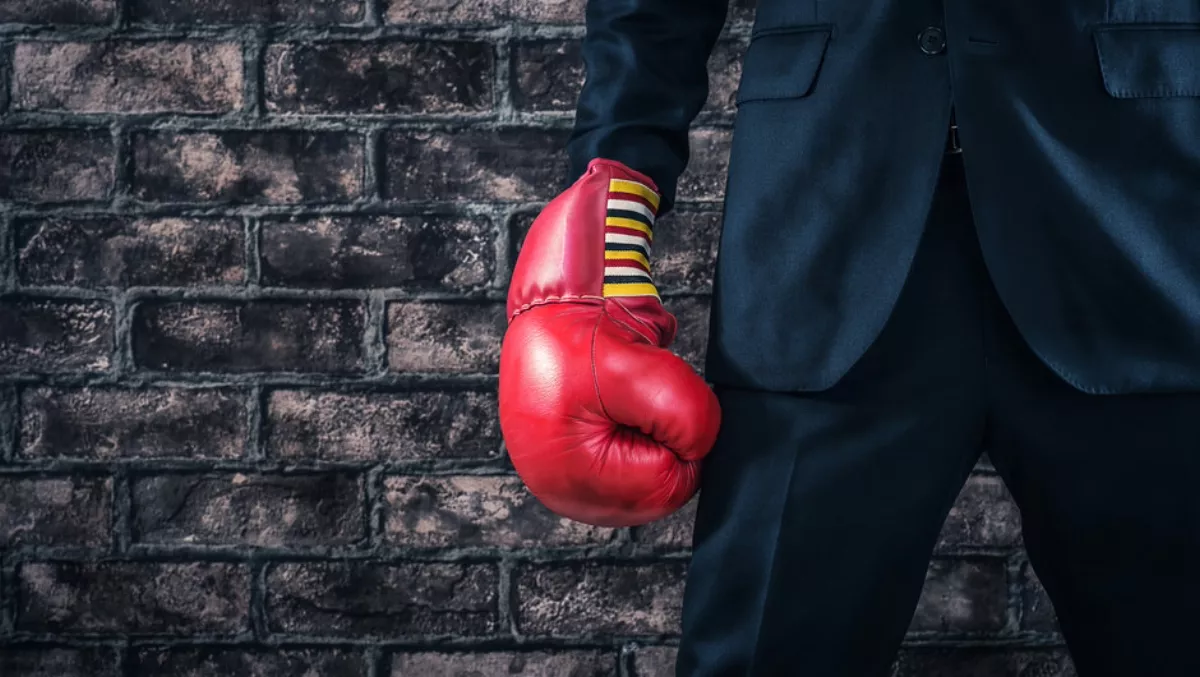 Exclusive Q&A: Why has Google thrown down the $13b gauntlet?
The cloud market has experienced unprecedented growth since its inception, with the big players nabbing the sheer majority of the market.
A recent study from Canalys reveals a significant portion of the global market has been claimed by just two cloud giants, with 31.7 percent and 16.8 percent taken by AWS and Microsoft Azure respectively.
Google Cloud is located somewhat further back with 8.6 percent, but the company recently announced that it would be spending US$13 billion on its US data centers this year - and to highlight that point, that is justits US data centers, so there is likely to be further announcements in regards to its global operations.
So what will this mean for the market and what has forced Google's hand? We sat down with Unitas Global chief strategy officer Francesco Paola to gain a better understanding.
"What we've seen in the past several years is that the primary public cloud of choice is clearly Amazon Web Services (AWS). They are the market leader and have a very diverse and mature set of services compared to the other major public cloud providers," says Paola.
"Azure is next and their demand comes from enterprises that have invested in the Microsoft technology stack and have very strong relationships with Microsoft. To these audiences, Azure seems to be the most logical step in regards to making the foray into public cloud or extending their data centers.
Paola says the challenges that Google faces is that although some of their cloud services (such as AI, machine learning, and GKE) are more advanced than those of other cloud providers, their approach to enabling the enterprise is not as mature.
"For example, the ability for enterprise users of Google Cloud to gain visibility into their costs and usage is not as transparent as with the other two providers, forcing enterprises to build customised solutions to ensure they gain the transparency they need. We believe that Google has recognised this lag and hence is investing in expanding its real estate and resource footprint to better compete and service the expanding enterprise market," says Paola.
"In summary, Google has recognised that they are behind the other two public cloud providers, the public cloud market is nascent but growing, the enterprise market is different from the consumer market, and Google is making the right strategic investment to take advantage of this opportunity.
In terms of the impact this investment will have, Paola believes it will be a positive one for the public cloud market.
"First, the competition bodes well for the enterprise customer. With Google's aggressive push to build out data centers, hire talent to staff specific offices, and invest in the platform to make it more enterprise-friendly, enterprises will reap the benefits from this competition in terms of better leverage," says Paola.
"Second, this is going to create some confusion in the enterprise, but that bodes well for third-party service providers - professional services, managed service providers - to educate the enterprise and become their trusted advisor to better navigate the cloud landscape. Third, multi-cloud will become more prevalent, as the more choice for the enterprise, the more they can select the right service for their needs across multiple public cloud platforms choosing the platform that best fits their workload, geographic requirements and security - compliance needs.
In terms of what the future holds, Paola says Google is in a strong position and there is reason to be optimistic.
"Google will continue to be a key player in the public cloud marketplace: they have an experienced new Google Cloud CEO, Thomas Kurian; they are making a very strong statement to the market that they are here to stay with the $13B investment; they are aggressively pricing and winning large deals from Amazon and Azure; they are investing to better engage with the enterprise; and they are continuing to differentiate in the services they offer," says Paola.
"Google has outstanding technical capabilities that at least in this category put them in an advanced position with respect to the other cloud providers If they continue to move in that direction, they'll be able to carve a niche out for themselves, especially as enterprises become more comfortable with multi-cloud. At the end of the day, the big three public cloud providers competing for business is only good for the rest of us - the enterprises and those who service them.