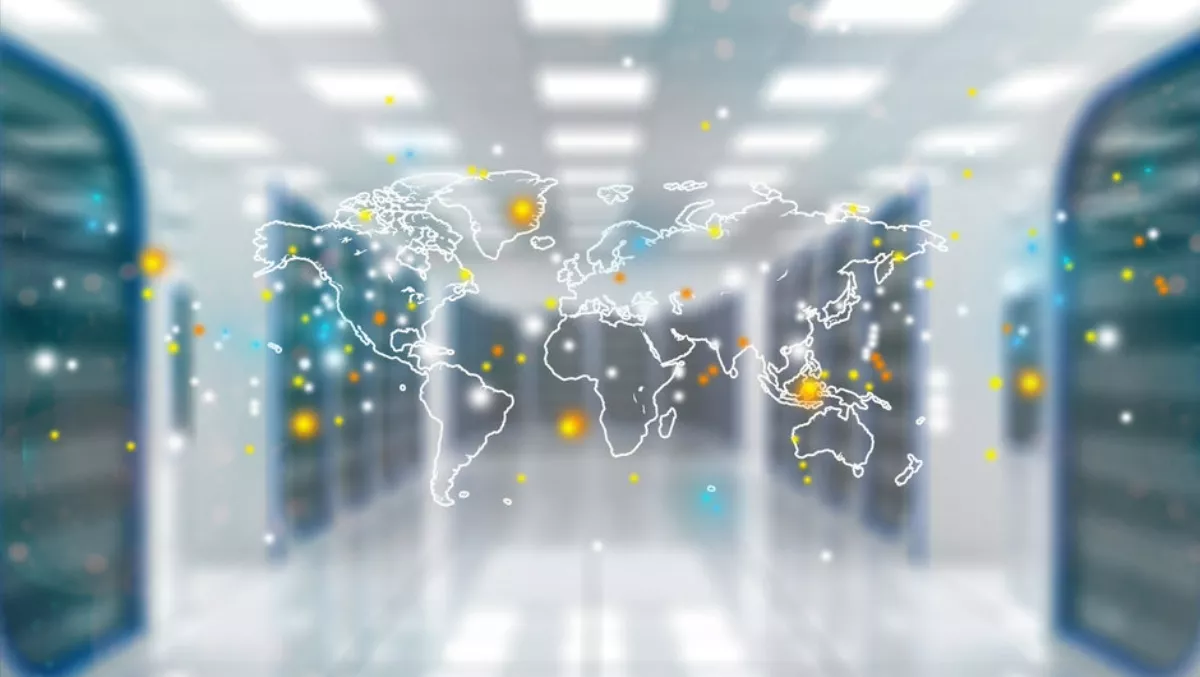 Exclusive: Lenovo's Shayne Harris on the future data centre
To get an idea of what is happening in the data center industry through Lenovo's lens and where the company is placing its bets, I spoke with Lenovo DCG ANZ head of enterprise sales Shayne Harris.
Seemingly every day new innovations emerge in the industry, and Harris says some of these technologies will end up (or already are) forming a significant part of the modern data center.
"Artificial intelligence (AI), machine learning, natural language processing and deep learning are having substantial impacts on the enterprise business landscape. These technologies are transforming the business landscape by enabling changing the foundational tools of business," says Harris.
"The development and adoption of these technologies will drive a new wave of growth around the world. Part of the challenge of technology adoption has always been ensuring appropriate investment in the infrastructure and research required to effectively utilise the technology.
In terms of that future data center will look like, Harris provided his forecast for five years down the line.
"We are increasingly seeing companies moving towards a hybrid approach to data management where they deploy a hybrid of owned data center infrastructure and public cloud based solutions. Customers are moving beyond a 'one size fits all' approach to develop customised solutions that tackle the business specific challenges they face," says Harris.
"Companies that develop modular software and hardware approaches will be able to ensure the best fit and the best outcomes from their investments. The data center of the future should be a pinnacle of customised solution, providing the greatest level of flexibility and strategic deployment.
And when asked whether data centers that decline to keep up with the pulse of change can survive, Harris was very brief.
"In short - no. Data Centers need to adapt with technology and provide the best software, hardware and support available," says Harris.
"Companies are not looking for cookie cutter solutions, but are searching for the best customisable offerings available. They want technology that will provide unforeseen insights and advantages, they want to be empowered, not constrained, by their solutions.
As Harris already mentioned, AI is having a wide-sweeping impact across the industry around the world, and he expects this to ramp up as we advance.
"AI is key to modern data centers as it provides the insights into the insurmountable mountain of data companies are collecting. Lenovo takes a multi-pronged approach to AI which enables customers to more easily access high performance computing and AI resources. We work with customers to explore and experiment with their ideas in our innovation labs across the world," says Harris.
"AI machine learning, big data and cloud are crucial in helping businesses move at speed, with direction. Ultimately, they fundamentally transform the way business is done, enabling companies to use technology to derive value in order to drive immerse and human-centric experiences.
Speaking of AI, Harris asserts one of Lenovo DCG's priorities is assisting enterprise customers on their AI journeys.
"AI applications such as machine learning are increasingly being used in business for everything from filtering emails to speech recognition and fraud detection. In order to ensure our customers are optimising their approach to AI we have prioritised the development of an ecosystem of AI partners. This enables our customers to have a deep understanding of how to build AI into their enterprise rather than retrofit AI around their processes," says Harris.
"Lenovo offers a range of hardware solutions to manage AI workloads such as the SD530 and the SR650 servers that excel at both HPC/AI and enterprise workloads to increase flexibility while reducing costs. In addition, the Lenovo intelligent Computing Orchestrator (LiCO) software stack provides an intuitive interface for managing AI workloads, built to enable companies to scale out Machine learning and Deep Learning.
Given energy consumption concerns, another popular topic in data center circles is cooling. Harris says Lenovo has developed a number of solutions in this field.
"One approach that Lenovo DCG has developed addresses the immense power requirements of data centers using warm water. The water can be as hot as up to 45°C for general deployments and for special projects up to 50°C, lowering data center power consumption 30-40 percent compared to traditional cooling methods, by leveraging free-cooling technologies even in weather conditions that would normally not be suitable to free-cooling all year round," says Harris.
"We have had great success with this approach and can deliver heat recoveries in excess of 90 per cent. As data centers and supercomputers demand more energy and therefore generate more heat, Lenovo DCG is pioneering solutions that will enable ongoing sustainable and efficient energy management.