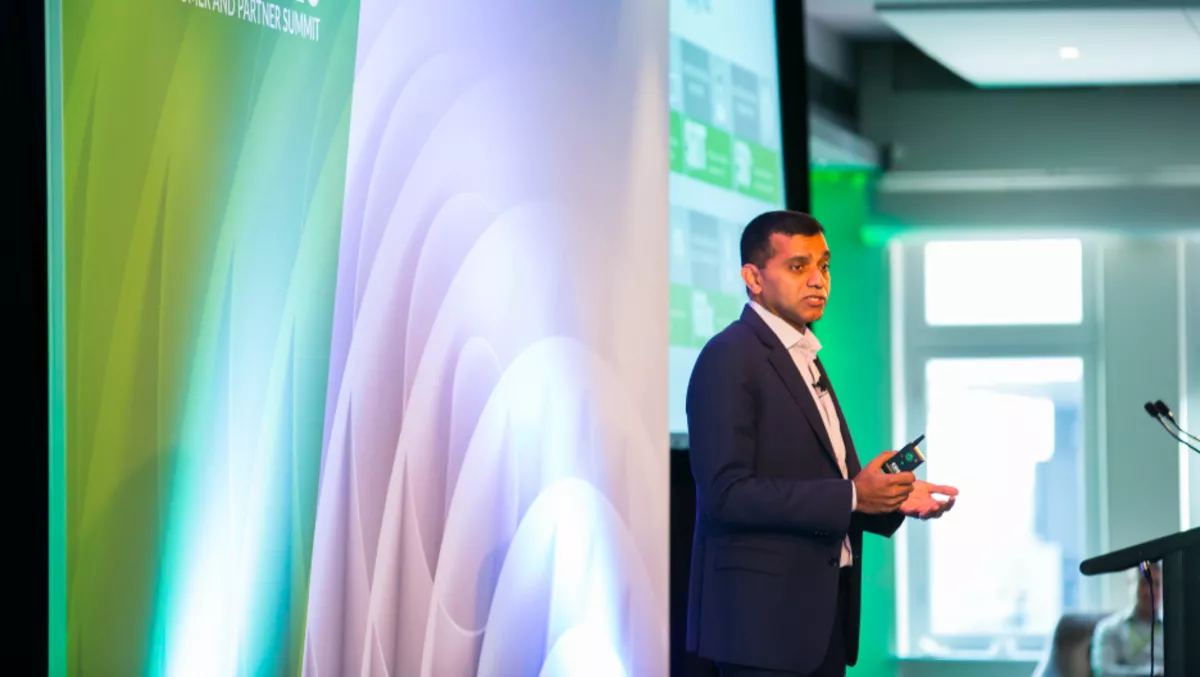 Exclusive: Juniper EVP shares company strategy and market opportunities
Recently we were given the chance to speak to Juniper Networks about current industry trends and where the company is placing its bets for the future.
The data center industry is never static with new technologies and initiatives emerging seemingly every day, but Juniper Networks executive vice president and chief product officer Manoj Leelanivas says the most impactful trend is the move towards a multi-cloud world where enterprises demand simplified management and multi-cloud orchestration without sacrificing visibility, smart analytics and security.
"With IT now central to a business' operations, data centers must become more agile, automated and offer much more than what is inside its four walls. Running a data center is no longer about knowing how to program a Command Line Interface – it's about scripting, automation tools, and understanding workflows," says Leelanivas.
"The other key trend is a growing demand for 50G and beyond servers with the rise of 4K video, AR, VR, and new storage technologies becoming more accessible. To meet these new requirements, the data center network will need to transition from the 100G world to next-gen 400G. We expect this to start gaining pace towards the latter part of 2019.
Leelanivas says the company is fundamentally focused on the cloud with the goal to help some of the world's largest cloud players build their infrastructure, connect people and devices to those clouds, and assist network operators in managing multi-cloud environments with simplicity.
"While our customers are seeing tremendous agility through their transition to the cloud, they are also beginning to experience the challenges of managing, orchestrating and securing their workloads in a multi-cloud world. Juniper Networks' approach to the cloud is about providing solutions for any workload – bare metal, VMs, and containers – across any cloud and in multi-vendor environments, without added complexity," says Leelanivas.
"On the telecommunications front, we've been working closely with our largest telco providers to drive services closer to the edge, enabling them to deliver new capabilities nimbly while keeping a lid on costs.
With IoT already creating waves around the world, and 5G's imminent arrival, Leelanivas says there will be drastic changes to how networks are built and services delivered.
"Unlike 3G and 4G, the killer applications for 5G will be largely focused on enabling technology for enterprise. In fact, over the next decade we expect IoT, 5G, and machine learning to fundamentally transform industries like financial services, healthcare, manufacturing, transportation and the public sector," says Leelanivas.
"At Juniper, our leadership is built on helping our customers rethink their networks as they prepare for the rise of 5G and IoT. For instance, latency will matter a lot in this new 5G world so to succeed services must be orchestrated to move closer to the edge, enabling new and sophisticated use cases.
Leelanivas says as a result of the low latency and higher throughput promised by 5G, networks are becoming a highly distributed cloud architecture with edge computing as foundational.
"As a result, mini clouds will need to be built close to the users and a complete rethink of the metro architecture is needed to meet 5G's dense deployments," says Leelanivas.
"In a significant commitment towards further bolstering our ability to deliver a comprehensive end-to-end 5G solution, we also recently announced the expansion of our 18-year partnership with Ericsson. Going forward, we will now be able to offer service providers a complete 5G transport network solution with single pane of glass visibility, to even better manage the heightened requirements of next-generation mobile services delivery.
In terms of IoT, Leelanivas says security and trust will make or break large scale adoption.
"This is particularly so as IoT expands into connected vehicles and smart cities, and consumers begin to expect a higher standard of trust and security," says Leelanivas.
"When you have 75 billion devices connected to the network as is projected in the next five years, the network will have to work much harder to manage threats from each IoT sensor (i.e. vulnerabilities).
And then finally when it comes to Juniper's global strategy for the coming years, Leelanivas says the company has one worldwide plan of action that is then tailored for each region in light of specific market conditions and unique customer portfolios.
"Globally, we are focused on meeting the challenges facing our largest customer segments including service providers, telcos, major cloud service providers and the broader enterprise. Our sweet spot is in the mid-to-large enterprise market and this strategy will remain consistent globally," Leelanivas says.
"What also remains consistent is our view that enterprises across the globe are moving to a multi-cloud world. Over the next five years, a growing number will seek simplified management and multi-cloud orchestration, and this is where Juniper sees its strongest play.
Leelanivas says at a regional level, the company sees a unique opportunity in the world's fastest growing market, Asia Pacific (APAC).
"In Australia and New Zealand (ANZ), we have identified enterprise data centers, service providers and security as our strongest growth opportunities. We've seen strong momentum in the financial services and education sectors with banks and educational institutions approaching Juniper to help build their data center infrastructure. This is on top of Juniper ANZ's already strong presence in the telecommunications space," says Leelanivas.
"Together with our work in ANZ and APAC, we expect strong and continued growth for Juniper in every market we serve.