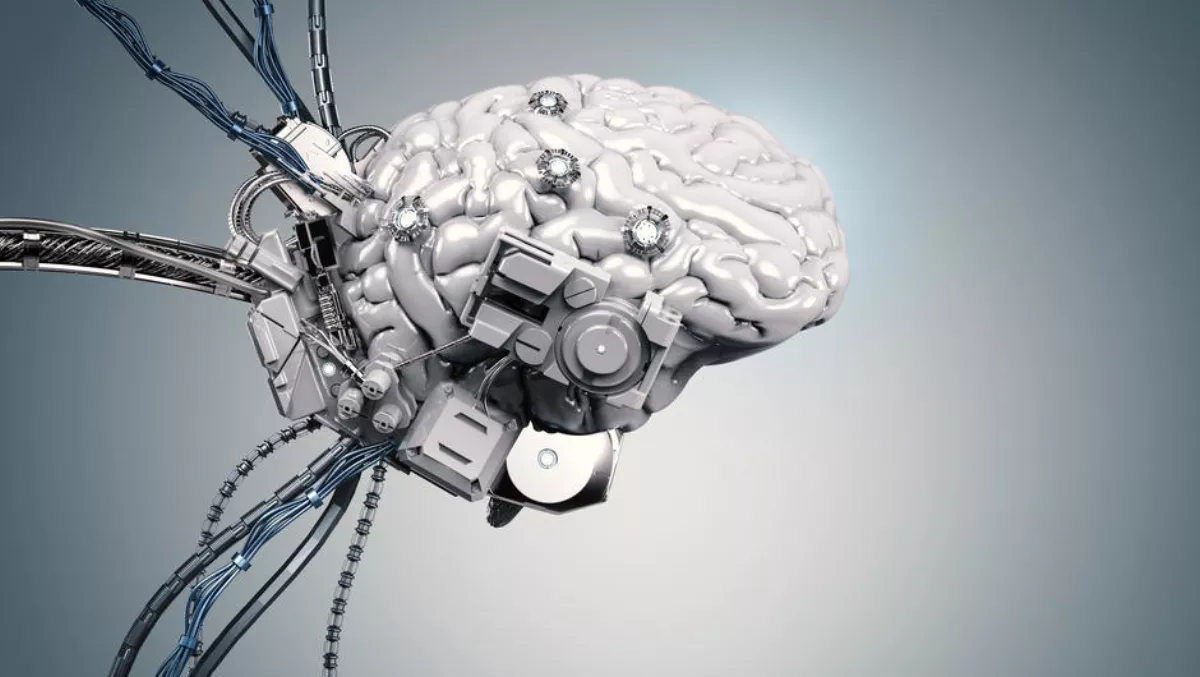 Exclusive interview: Lenovo's Scott Tease talks AI, HPC and the power of data
Mention data analytics, high-performance computing (HPC) or artificial intelligence (AI) to Lenovo executive Scott Tease, and you'll find someone incredibly passionate, ready to dive as deep as you are.
Tease is the company's HPC and AI executive director who recently led a group of partners, customers, analysts, and media through Lenovo's Executive Briefing Center in Stuttgart, Germany, as a part of the company's Data Center Study Tour.
The currency of data
Tease says data will soon become one of the biggest concerns yet one of the greatest assets to an organization, impacting many aspects of the business like never before.
"We've seen a lot of migration to the cloud, and we're going to be generating so much data soon that it's going to be impossible to move that data around," he warns.
"If you generate it in location A and you try to get it to location B, the cost to move the data alone is going to be the biggest thing businesses are going to have to handle."
"You see things like edge computing, you see things like customers making the decision to move some resources back from the cloud, and then back on-site because they want to keep it where the data is. I think data locality is going to be a big driver in how we design our IT going forward.
"If your data is out in the cloud, you'll probably do your artificial intelligence, your machine learning out in the cloud too. If your data is one site, you'll probably do a lot of that same kind of stuff on-site. Maybe once you've built the model and distilled the data down, then you might upload it to the cloud."
"The future of IT will be very hybrid in nature but I think data is going play a big part in how things are designed, and where they are located; whether they are off-prem or on-prem."
Tease says the old way of thinking in the c-level office is that data is simply a cost; handling and storing the data and securing the data, it was only thought of in terms how much of a cost it is to the business.
"The newer thinking there is that this data is the most valuable things we have. There is value in the data that we are yet to extract.
"For example, if you look at people in the oil industry, they've got seismic results they haven't been able to even look at yet, that's going back 30 years. That's all just sitting there waiting to be unlocked.
"To me, that's one of the exciting things we're going to see with AI; the ability to unlock value in data and turn it into a currency, almost."
"Data is becoming so valuable it's starting to become hard to get."
A billion dollar investment: Laying the foundation for the future of AI and HPC
Lenovo made headlines last year with the announcement it would invest over US$1billion in the research and development of AI.
Lenovo also made changes internally, taking its AI team and merging it with its HPC unit.
"We took that team of people and said your new job is to do both of these things – HPC and AI. When we thought about what AI would be, we thought it would be very HPC-looking. That formed our foundation.
The company has also invested in a number of Innovation Centers around the world.
"The idea with the Innovation Centers is to get customers in and show them what AI can actually do for them.
"The biggest problem we have is that customers don't know what AI means to them as a business. I mean they know what it means from a consumer perspective, they use Google Translate or Alexa, but these centers are designed to show examples of what we've done for other customers and how we can transfer that learning into their industry
"The area we're investing in right now is vertical expertise. The only way for us to understand how to really apply AI to any of our customers is to understand their workflow."
"AI will not be a standalone platform. It's not a little appliance you put in the corner and all of a sudden you've got Alexa for the data center.
"It won't be like that. AI will be built into every workflow where the customer is trying to improve accuracy, speed, ability to use data and ultimately outcomes. Unless you have a good understanding of the flow of the jobs in the data center, you won't be able to help your customers use and apply AI."
"Our vision is that AI will show up everywhere. It may not be recognizable as traditional AI but it will be about adding AI and machine learning to different steps along the way to improve outcomes or speed things up."
Tease continues, "We also have a few things we do internally. For example, in our call center, we have a chatbot. We are thinking about how can we improve the quality of the experience customers have with the chatbot so it feels like they are dealing with a person, not a machine? That's an area we can help with AI - natural language processing.
"Once we do these kinds of things ourselves, we can start to show our customers what they can do with it."​​