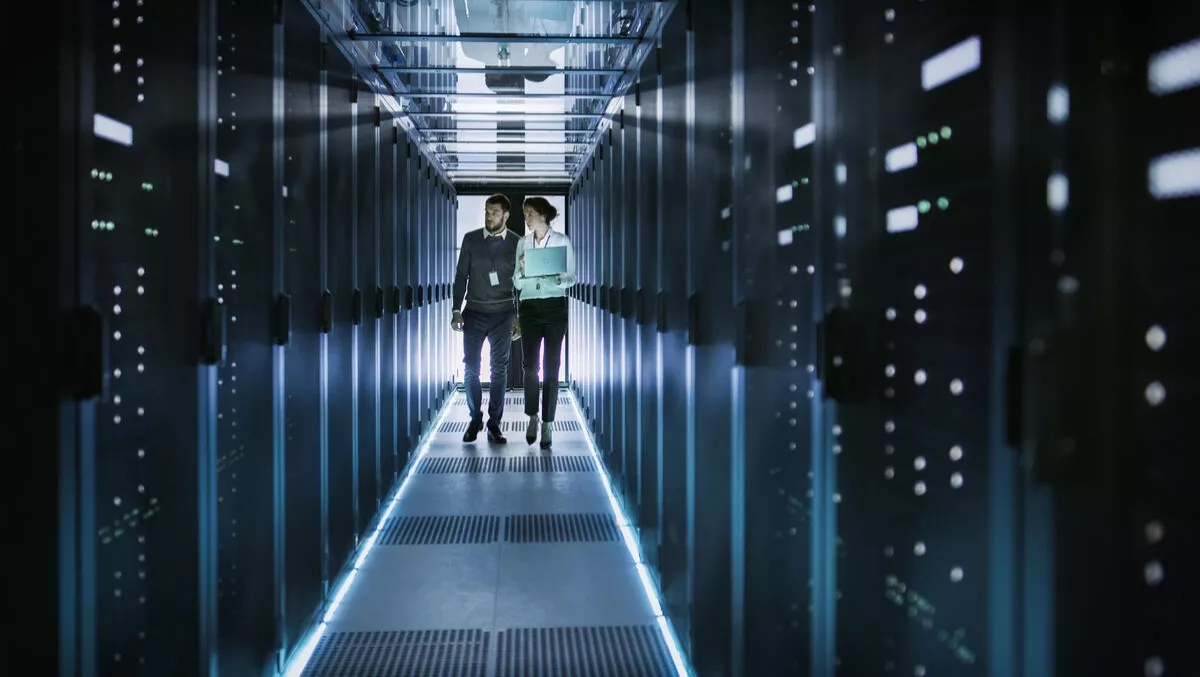 Exclusive interview: Serverfarm on getting the most out of your DCIM
"Asia Pacific businesses are moving quickly to be 'interconnected enterprises' in a space where this was not traditional. This means that the regional data center market is growing rapidly.
That's the word from Serverfarm's Dave Eastman, a company that owns and operates data centers, and developed InCommand Services, a data center infrastructure management (DCIM) service for enterprises, cloud and colocation. Eastman is the vice president of InCommand.
In this exclusive interview, Eastman continues to discuss the state of the Asia Pacific data center infrastructure management (DCIM) market, and how IT staff can increase efficiency and get the most out of the DCIM.
What trends are you seeing in the Asia Pacific data center and DCIM market?
"We're witnessing higher power and cooling demands to meet the rapid pace of growth in the industry as we strive for availability in an 'always on' world.
Eastman says the roles of CIOs and IT departments in Asia Pacific are also changing.
"They have a more active hand in determining the best use of space and power in data centers.
Additionally, there is also an increased focus on green data centers, which take advantage of lower cost, alternative power options and reduced carbon footprint, continues Eastman.
"Lastly, we are seeing a growing trend towards colocation and an increased role of DCIM solutions in Big Data analytics applications.
What needs to be done to ensure a successful deployment of DCIM?
"It takes 3 years of continuous use to collect sufficient amounts of DCIM data and trends to be analyzed to inform critical decisions," says Eastman.
"Unfortunately, most DCIM experiments run aground well before the three-year mark with little to show for the cost and effort."
Eastman says very large global enterprises with large staffs and budgets have the fortitude, commitment and stamina to fully deploy DCIM solutions.
However, for most others, continues Eastman, with lean data center operations teams and dwindling budgets sustaining a comprehensive DCIM effort over multiple years is asking too much.
"Serverfarm's InCommand service solves this problem by partnering with enterprises to deploy and sustain a comprehensive facilities and IT DCIM solution across customer data center portfolios."
What are your top tips for data center operators and IT staff wanting to increase the efficiency of their data centers and make the most of their DCIM?
1. Get executive buy-in
2. Determine realistic staffing and training requirements to maintain accurate DCIM data.
3. Allocate sufficient budget and resources to reengineer processes needed to maintain DCIM monitoring systems and asset data accurately.
4. Budget carefully: Do not be surprised if your traditional DCIM software deployment project costs, staffing and ongoing maintenance result in 2x to 3x the original project budget.
What's InCommand's approach to DCIM?
Eastman explains, "Rather than add work in the form of a Data Center Infrastructure Management (DCIM) tool to deploy, maintain, analyze and report on to a staff already stretched thin, InCommand performs the above functions and delivers a customer's desired DCIM output as a service."
"This includes installing and configuring the InCommand DCIM platform to produce desired customer outputs, analyzing the outputs, and highlighting current issues and potential issues to customers."
"InCommand delivers DCIM as a service to ensure quick and comprehensive deployments and consistency through daily operations without putting unsustainable strains on customer resources."
What challenges in the DCIM market are you helping customers address?
"DCIM requires a comprehensive solution inclusive of both facilities and IT capacity management staffing, tools and training."
"We provide all the above through our InCommand service, which effectively "cloudifies" customer data centers."
"Our service allows a customer to offload their data center management, staffing and capacity problems, reduce their expenses, and focus more of their attention on their business core competencies - all while gaining more visibility into their data center assets than ever before."