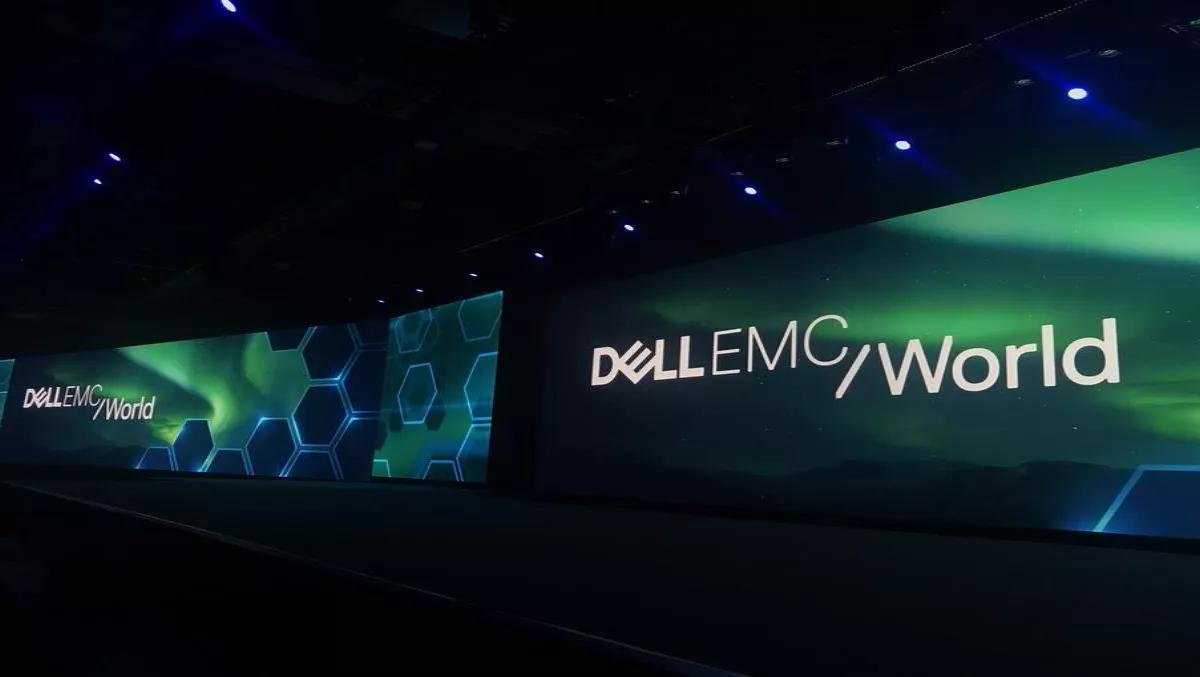 EXCLUSIVE interview with Dell EMC's Frederic Dussart
Mon, 29th May 2017
FYI, this story is more than a year old
By Julia Gabel, News Editor
Frederic Dussart is the SVP of Global Services for Dell EMC in APJ, Europe, Middle East and Africa.
At Dell EMC World this year, Dussart spoke about the recently closed Dell and EMC merger, digital transformation and trends across the ANZ market.
How do the expectations you held for the merger compare to the reality of it now that we're 8 months in?
The expectations are that we would have a bigger portfolio, that we would keep growing the businesses, and to be in a better position to drive the mission of the company – digital transformation.
Is that what you are seeing now?
Yes. If we are talking about APJ - I'm very bullish about the market. I can see that more and more customers in different countries are really moving fast now with making it real in terms of their transformation.
That's digital transformation which starts with IT transformation first then workplace transformation and security transformation. But the end stake is really to go to the digital world. And what I can see is that everybody was talking about it and now it's becoming real.
What about the New Zealand market, specifically?
We look at the Australia and New Zealand as one market. But, the major market by nature and by size is the Australian market. We've got some of the big banks, in New Zealand as well. And we look at the New Zealand market, we've got a couple of big customers because we are looking at how to help out big customers to move through digital transformation.
What about the Chinese market? Dell is in China, and EMC is in China, but what about Dell EMC?
Yeah, the Chinese market is a pretty big market but we operate by definition today as two separate companies. The government said we have to operate this way between six months and two years. So, let's see how it goes. I operate the EMC part, I don't operate the Dell part.
But we see the same trends from a business perspective in China. A lot of big customers come and ask us, how can you help me Mr. Dell, or Mr. EMC, how can you help me with my digital transformation?
How does an EMC customer differ from a Dell EMC customer?
If you look at the beauty of this merge between EMC and Dell, there is not a lot of overlap in terms of customers which is pretty good. The EMC customer used to be the big enterprise customer and with the Dell there were a lot of commercial customers.
The beauty is we can cross-sell EMC and Dell products. The beauty was also a lot of EMC customers were not Dell customers and a lot of Dell customers were not EMC customers. We are going to leverage on that.
A sub-theme of the conference so far has been 'better together', how does that apply to Dell EMC? How do Dell and EMC complement each other?
If you look at the portfolio we have today of end-to-end solutions, I think we are the only company who can provide end-to-end solutions for hardware, software and services.
And when I talk about that, I'm not talking about Dell EMC, I'm talking about Dell Technologies. You've Dell EMC, but you've also got VMware and Pivotal. If you look at the broad portfolio we can provide end-to-end solutions for laptops, PCs, server, conversion infrastructure, storage, any product.
Japan is a big market for a lot of tech giants. What gives Dell EMC the competitive edge in this market?
Of all the customers I've met in Japan, it's the full, broad portfolio and the fact that we can provide the full end-to-end solutions to undergo digital transformation.
There is no other company from which you can buy a laptop, conversion infrastructure, stack of software like VMware or Pivotal, and wrap all that up with servicing and consulting, no one can provide that.
What products and services are most popular in New Zealand and Australia?
Conversion infrastructure and hyper converged. One thing that was popular in Australia and New Zealand was the cloud business. They were pretty advanced in the cloud space.
For example, managed services with Virtustream. A lot of companies in New Zealand and Australia wanted to have managed services infrastructure, meaning we were pretty strong in that space. I think Australia was always very advanced in the cloud space, they were one of the first countries in APJ to move to the cloud.
But Japan is catching up pretty quickly.
What was the biggest challenge going into the merge?
To not be distracted by internal issues. We need to keep serving the customers. To no be disturbed by anything when you are doing the merge and reshaping the organisation. That is a big distraction and you can lose focus on the customers. So far, I do believe it went pretty well. I've been through large integrations with two other companies and it didn't work very well.
For those same reasons?
For two reasons – there was a lot of distraction internally, and there was a lot of overlap in the portfolio.
With Dell and EMC, there's not a lot of overlap in terms of product and in terms of customer segments as well and that's the reason why it is pretty good (for Dell EMC) going forward together.
How is Dell EMC going to improve its data center and storage solutions to continue to capitalise on this market going forward?
That is what we are doing not just in APJ but globally. We invest a lot in R-D, in terms of innovation. We always want to be advanced in terms of products. We've announced a few products today and we are going to continue to announce products. We improve the solutions all the time, not just from a product perspective but from a services perspective as well. With the new Azure Stack, and our IoT service offering as well.
And we don't think it's only products. You need to have a full solution. When we talk about digital transformation it's not only about technical things. You change your processes. And when you do your digital transformation it's your business model. How can technology fit in the new business model?
It's not only a question of product and having the best product, you have to have the best solution as well which means the best products with the best services offerings.
Going forward, what are you most excited about?
I think to be the number one enabler of digital transformation. So that when the customer thinks about digital transformation they think about Dell Technologies. It's not just about thinking, 'I can buy the best PC or laptop, server or storage,' but, it's about thinking 'I need to change by business, I need to go to digital. Let's call Dell Technologies to help'.