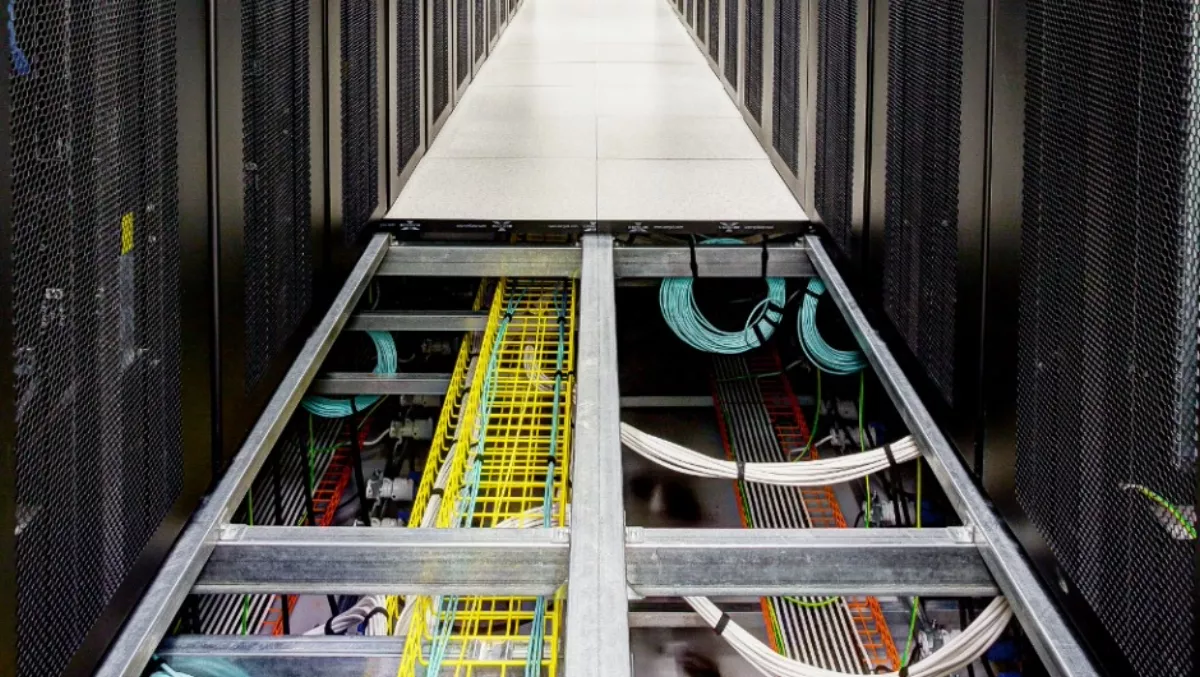 Exclusive: Data center specialist hits local market
Swedish raised flooring and seismic bracing specialist Bergvik Flooring is eyeing up the Asia Pacific market after signing an Australian reseller and entering discussions with a potential Hong Kong reseller.
The company, which has been producing raised floors for data centers for 45 years and expanded recently into structural ceiling systems via an Australian partnership, has signed Sydney's JCS Technologies as a reseller.
Peter Brandstrom, Bergvik Flooring chief executive, says the company has also been approached by a Hong Kong company wanting to handle Bergvik's offerings.
"They only operate in Hong Kong, Macau and Singapore, and they said they think the systems could be very valuable for the number one reason that real estate is very expensive in these markets.
Brandstrom says Asia Pacific offers 'tremendous opportunities' for the company, which claims its offerings can reduce the floor space required in data centers.
Brandstrom says Bergvik, which has started an Australian business with local partner PUE, is already seeing interest in Australia for its raised flooring and structural ceiling systems.
The Iso Floor features up to 70% fewer pedestals than conventional 600 x 600mm grid floors, providing less obstruction of air and more space for cables.
Brandstrom says the floors are the strongest on the market.
"Since a standard raised floor is so dependent on all the floor panels being in place, as soon as you start removing panels so you can get under the floor, supplementing with more cables or cleaning or whatever, [traditional] floors get unstable.
"So data center operators don't want to place heavy equipment on those floors and instead design and build pre-welded separate stands to put heavy equipment on. But that adds a lot of cost and takes away flexibility.
Brandstrom says Bergvik flooring supports all heavy electrical equipment directly with a rigid and self-supporting sub-structure, without the need for equipment stands.
He says the floors also enable companies to reduce their space requirements.
"It takes at least 4m2 of floor space for one server rack. Using our system, they can get it down to 3m2. So you can get much more server racks in on the same footprint – or you can build a smaller data center.
The company's IsoFlex-Grid ceiling offering, developed in Australia last year, is an engineered load bearing ceiling system that acts as a dropped return air ceiling plenum as well as a support grid, for data centers.
The first structural ceiling is now being installed by South Africa's MTN, one of the larest telco/colocation companies in Africa.
"That system we developed with our partner in Australia and will be sold in Australia through JCS our reselling partner, and through Bergvik in Africa, Scandinavia, Europe and North America," Brandstrom says.
He says several other companies are in the process of purchasing the offering, though firm orders haven't yet been completed.
Brandstrom says the company is looking for more Australian resellers in electrical installation area for its floor system.
In Asia, he says it's still early days with discussions with Hong Kong company.