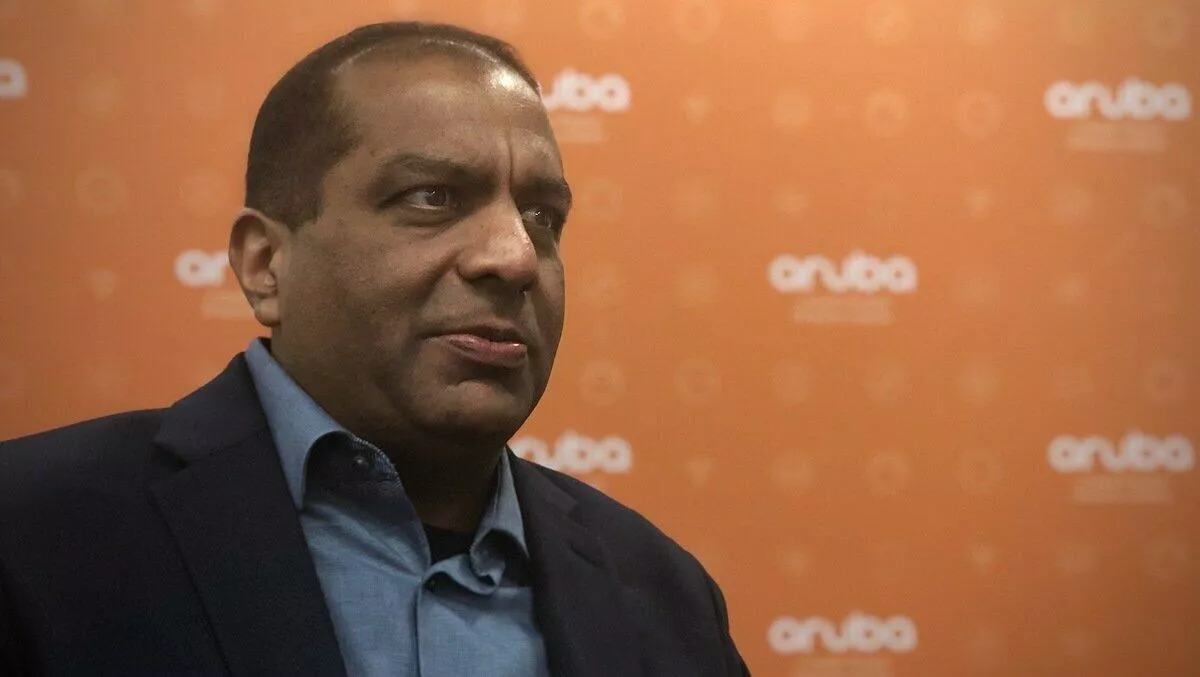 Exclusive: Aruba on APAC growth, new SMB go-to-market strategy
The appetite for smart technologies and more immersive user experiences continues to grow in the Asia-Pacific (APAC) regions.
This is enabled by the availability of network infrastructures needed to support these technologies and the markets' eagerness to embrace novel ways of doing things.
TechDay spoke to Aruba global SMEs VP and GM Amol Mitra about networking trends in Asia-Pacific and Aruba's latest offering in the SMB market.
APAC continues to be one of the biggest growth markets for Aruba. How and where has growth shifted in the last year?
From a technology perspective, APAC markets continue to leapfrog ahead and there are three examples of this that we've seen regularly.
The first is the shift to the cloud. Before, it was just files and documents that users downloaded through the cloud.
Now, everything - whether it's a feature you want to download on an access point, or it is a an application you want to run like Microsoft Office, or a database of employee names, customer names, HR, information - all of that is moving into the cloud.
Everything is being delivered as-a-service, given that the cloud is now the central repository of information.
The reason why that is getting even more momentum now is that because of AI, analytics need to be performed in the cloud for the action to be taken at the edge – and self-driving cars are a great example of that.
The second trend is around the proliferation of IoT devices and third, there's a trend around mobility, smart digital workplaces and smart capabilities.
Companies like WeWork and YOTEL are transforming the end-user experience with smart hotels, smart workspaces, smart shopping experiences.
They're a huge trend for us in this region and it's happening in our marketplace faster than in some of the developed nations - I put this in the automation bucket.
Do you feel like the appetite for smart technologies is stronger in APAC compared to other markets?
I think there is, but more than that, I think many large companies use Asian countries as a strong testbed for piloting a lot of their ideas.
One of them is Amazon with its Amazon Go store with a completely automated and contactless shopping experience where customers can walk in, check in, pick up the groceries they want and walk out. That was piloted in Australia for the first time.
Amazon Web Services is piloting its new web service capability in India, and McDonald's is piloting a smart drive-through in Japan.
Large companies like using Asian countries as a testbed because it's a contained environment, the population is dense, and the technology to support that pilot is already available in the country.
How is Aruba factoring these trends into its growth strategies?
The fundamental shift we are seeing because of these trends is that intelligence at the edge is becoming mission-critical and we need to have the technology, the innovation capability to ensure that these endpoints can be up and running the applications they need to.
Whether it's going to a hotel to check-in, going into a store and buying something, livestreaming yourself, all these different end-user applications and have a profound implication on the network.
We need to stay on top of those needs and make sure that the network is smart enough to adapt and orchestrate the experience.
What are the networking trends you're seeing in the SMB space?
What I'm seeing in my role is that SMBs (companies with less than 500 staff) want to use these automated facilities because they don't want to invest a lot of money in developing new applications themselves, or adding more devices on the network.
Frankly, Aruba has always been an enterprise-focused organisation.
And as we entered the SMB space, we've had to build this promise of simple, smart, and secure, which is true to that customer base because SMBs just want to be able to plug and play.
What's the response Aruba's seen in the SMB market?
Aruba only introduced our wireless portfolio for the SMB space (InstantOn) at the end of June this year.
The competitors in this market are different from our traditional enterprise competitors, so we had to build a new go-to-market model with e-resellers beyond the usual channel partners and smaller ISPs who are delivering applications and services to the cloud.
We're doing lots of seeding of our units, giving them away for people to try so customers start using our products and the feedback has been positive so far.
Even from a post-sales perspective, we are taking a different approach of using self-help capabilities by creating and posting over 150 troubleshooting videos and growing and active community of our InstantOn customers.
From an operational expense perspective for us, it's great, because we don't need to have physical staff go to somebody's house to go check, fix, or install something because SMBs tend to turn to YouTube as their first port of call when going through the troubleshooting process anyway.