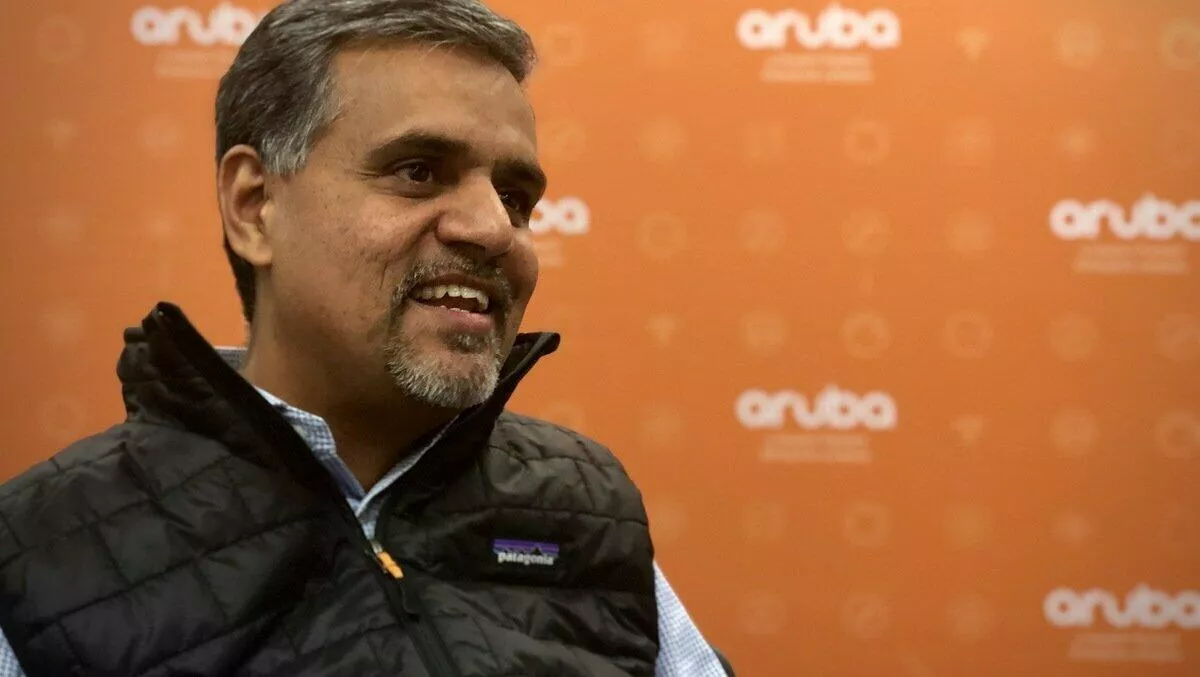 Exclusive: Aruba founder shares vision for network infrastructure
Network infrastructure continues to evolve with the latest developments in connectivity, and Aruba is positioning itself to capitalise on these trends.
At its recent APAC partner and user conference, Aruba shared its strategy for edge computing, cloud technology, and how it is focusing on maintaining a customer-centric culture as it continues to grow.
TechDay spoke to Aruba founder and president Keerti Melkote about what the future holds.
Network infrastructure is on a transformation journey. Where do you see that journey taking Aruba?
Over the last decade, the two major trends we saw have been mobility and cloud, where everybody has a mobile device on their hands, they use it for everything in their lives, and most of the applications are now delivered via the cloud.
We see the next decade as an edge-oriented decade because of the level of innovation we see coming from more real-time use cases that require computing power closer to wherever the action is.
Whether customers are interacting with applications via mobile or PC, latency is going to be a big challenge in delivering a great experience.
What are the steps Aruba is taking to stay competitive in the market?
At the heart of it, it's innovation that's relevant to our customer, and whatever business outcomes they are looking for.
Technology will change over time, and we should expect that.
But the basis of what we do is really the relationships – understanding deeply what our customers want, and then reflecting that back into the innovation that we bring to the marketplace.
What are some of the practical steps Aruba is taking in moving from delivering hardware to software-as-a-service?
The main realisation for us was, in addition to delivering the hardware, we needed a centralised place where we could collect the data that the hardware actually sees.
So we set out to build the cloud platform that allows us to both control the hardware, and also collect data from hardware.
And ultimately, AI is built on top of data - the more data you have, the more intelligent you can be about it.
And so the root of it was to build a software-defined platform that has data at the heart of it and using that to drive automation insights.
So that's the journey we are on, and we feel pretty good that we now have Aruba Central, which is the brand for the software platform, now available in Sydney and globally as well.
So when we keep scaling that platform up, it is one of a kind in the sense that if you look at the market right now, there are cloud platforms for networking, cloud platforms for security, cloud platforms for different aspects.
But there's not a unified platform that pulls everything together in one place.
If you had to explain the culture at Aruba, how would you put it?
There are two main components – the first is the approach of 'customer first, customer last'.
We were lucky enough to be born at a time where our engineers were very, very focused – there were many companies shutting down in the Silicon Valley at the time of Aruba's formation.

So whenever the engineers were asked to build something for our customers, they would tell that they loved what I said, but they loved what the customer said even more.
They would ask me, 'Tell me what the customer said' – and that became law within Aruba.
That's how the DNA was formed.
So as we added more people to the organisation, meetings tended to end up with that point of view, and we don't have to write it down anywhere.
The words capture the culture, but the culture is what we live, transmitted through behaviours, through people.
We've tried to codify it, but ultimately it's codified through words and day-to-day actions.
The second is the concept of us wanting to be the biggest small company.
Why do you want to be small? Because customers like the nimble approach of small companies, the relationship, the intimacy, the fact that they're able to talk to the people that are building the product very directly in small companies with few layers to go through.
You end up being able to innovate directly with the innovators easily.
We wanted to preserve that element, which is why we wanted to be a small company, but at the same time keeping alive a community like our Airheads community which is by engineers, for engineers.
My engineering team doesn't have to go through any filters like product management and sales before they talk to customers – they can interact directly with customers, build their knowledge base, and keep that small company feeling.
And we want to big, of course, because we want to serve more customers and be more global.
It's a dichotomy, but we want both aspects.