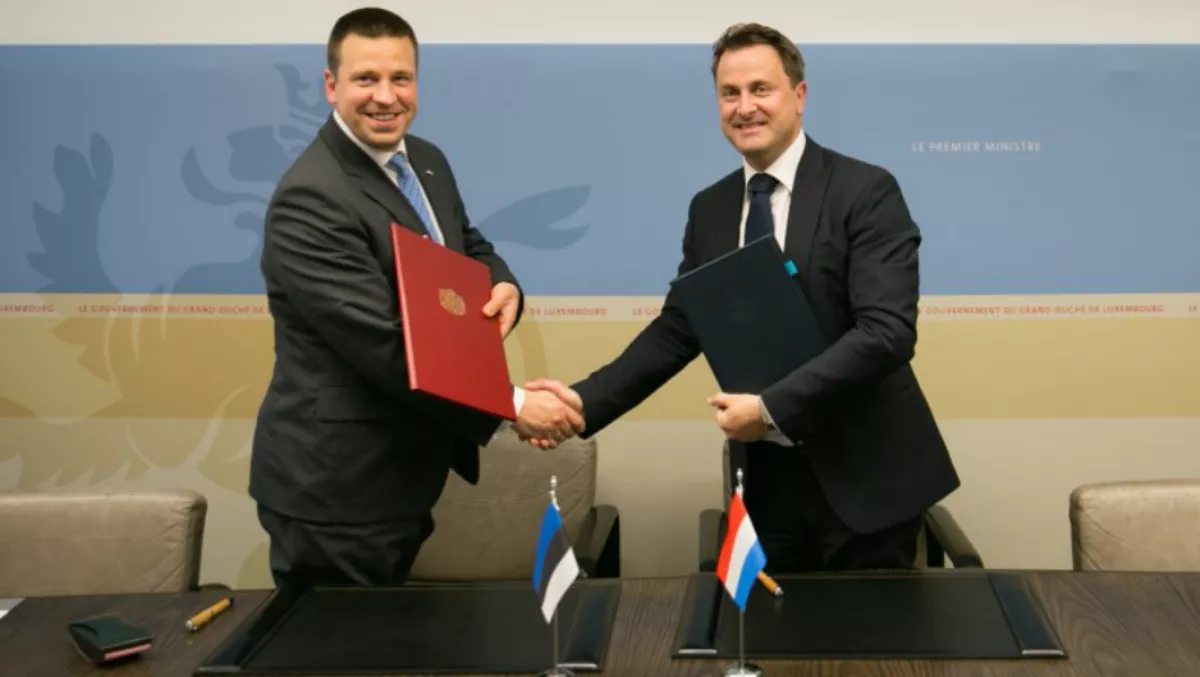 Estonia and Luxembourg sign off on world-first 'data embassy'
FYI, this story is more than a year old
Estonia has proven yet again why the tiny country of 1.3 million people is considered a 'trail-blazer' when it comes to technology.
Prime Minister of Estonia Jüru Ratas and Prime Minister of Luxembourg Xavier Bettel have signed an agreement on housing data and information systems between the two nations, thereby creating the world's first data embassy which is expected to start operations at the beginning of next year.
Ratas says digital issues are also important and central to Estonia and Luxembourg during upcoming Estonian Presidency of the Council of the European Union.
"All the more I am glad that we signed an agreement in Luxembourg today, serving as the pioneer in the field of transnational digital cooperation both in Europe and throughout the world," Ratas says.
"This is the first data embassy in the world. Its establishment is part of the Estonian general strategy of data management and fundamentally a double guarantee to our data and services.
The server room based in Luxembourg will be heavily protected to contain crucial Estonian government data, which will act as another feather in the cap for Estonia as NATO and Eurozone members will be able to access it even when systems are down in the home country.
"A majority of daily open services of Estonia are digital. Data security and cyber security are generally crucial from the perspective of both people's confidence and the functioning of services," says Ratas.
"It is also an important part of the so-called daily digital hygiene in increasingly digitising societies.
Ratas asserts that Luxembourg has the technical capability to back up Estonia's data at a high security level in data embassies.
"Estonia is the world's first country that uses this method to double secure its digital consistency in close cooperation with Luxembourg," Ratas says.
Hot topics included in the meeting between the Prime Ministers included the future of the European Union, the topics of the European council meeting and the issues of the Estonian Presidency of the Council of the European Union.
"Estonia's most important task in the second half of the year is to bring the European Union closer to its citizens as more unified and determined. We need to fulfil our promises and proceed with a positive programme,"Ratas says.
Regardless of what happens in the future, it's clear that data and data centers will be central in the minds of all world leaders.