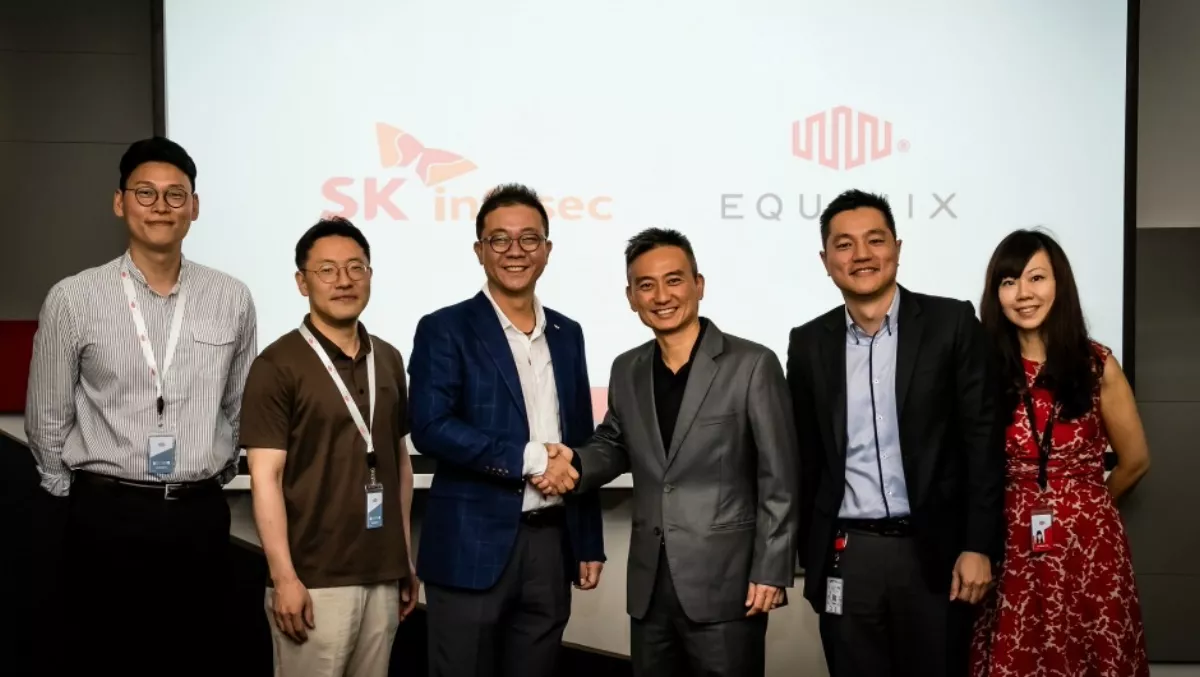 Equinix Singapore to host SK Infosec's managed security services
Fri, 1st Sep 2017
FYI, this story is more than a year old
Equinix Singapore's data centers are playing host to SK Infosec's Singapore launch, thanks to a partnership contract that will provide managed security services.
SK Infosec is a Korean managed cybersecurity services firm that protects more than 1800 businesses. Its move into Singapore will target enterprise and financial corporations.
According to SK Infosec, the partnership with Equinix will combine the strengths of both companies and will enable Equinix to provide managed security services. It will also allow SK Infosec to expand its managed security businesses abroad.
"Cybersecurity is a persistent business risk that many enterprises regard as their top priority. We are thrilled to have SK Infosec onboard as a partner," comments Equinix South Asia managing director Clement Goh.
SK Infosec plans to implement its Secudium managed security platform into Equinix Singapore data centers. It also aims to provide remote managed security services to customers through its South Korea Security Operations Center.
SK Infosec business development division director Kang Yong Seok says that Singapore has the best business environment for his company's expansion abroad.
The firm sees Singapore as the IT hub of Asia, and it also has geographical advantages.
It cites Singapore's cybersecurity compound annual growth rate from 2015-2020, which is expected to grow to 9.3%. The service market, including managed security services and outsourcing, is expected to represent 80% of the total cybersecurity market at approximately US$356 million.
"This partnership demonstrates our commitment to providing maximum value to our customers. With the strengths from both companies, we will offer businesses value-added services within our Equinix Cloud Exchange ecosystem, as well as enable our customers to sharpen their digital edge and achieve effective and extensive security protection from multiple fronts," Goh continues.
Seok says that through the partnership with Equinix, the firm will also expand business to include surrounding Asia Pacific countries.
"SK infosec aspires to transform itself from the best information security service provider in Korea to the global top-tier integrated security company who is capable of providing best service in all of the security area," a statement on the website says.
According to SK Infosec's website, the company was formed in 2000. Its 2015 revenue was $US$140 million and its staff headcount at January 2016 was 1065. The company offers managed security services, consulting, system integrations, solutions and convergence security.