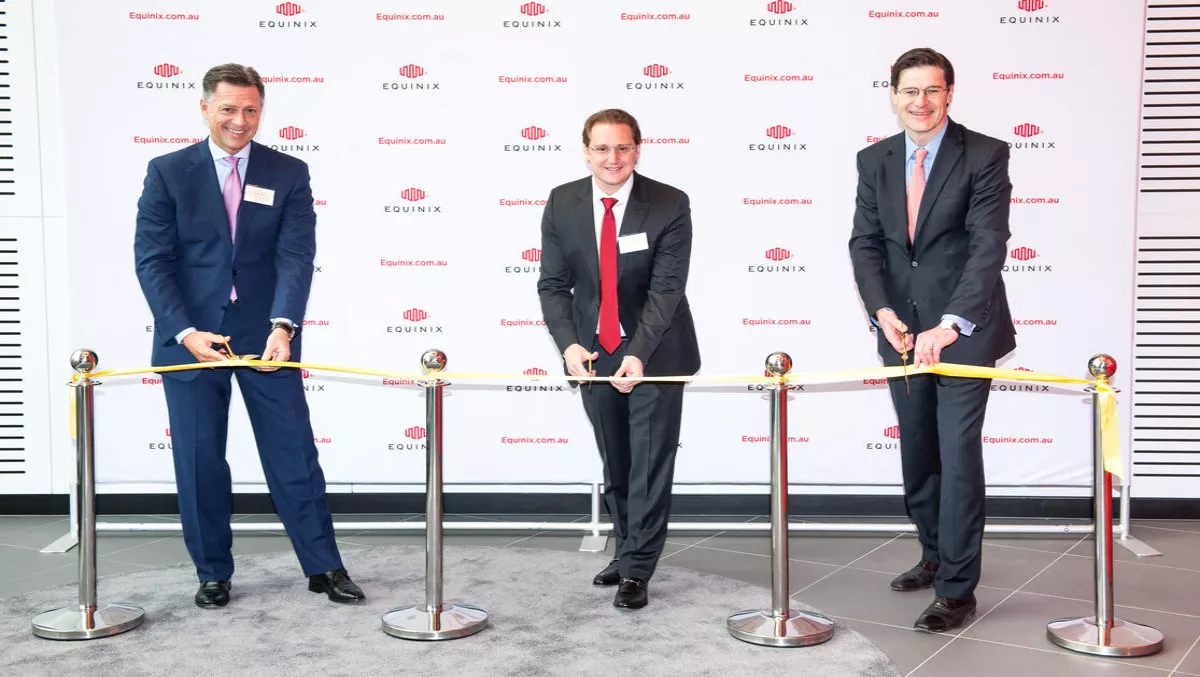 Equinix opens new data center in 'digital hotspot' Sydney
FYI, this story is more than a year old
SY4 is Equinix's latest international business exchange (IBX) data center that's just opened in Sydney.
The new data center has already welcomed over 20 customers, including managed hosting provider Servers Australia, cloud provider Zettagrid, managed network service provider Connectivity IT, and independent broadband network The Grex Group.
Equinix says that Sydney is a digital hotspot, with its new $97 million USD facility located just 4kms out of its central business district.
Nathan Harman, managing director of Zettagrid, says that as the company continues its rapid expansion, it needed a compelling and reliable solution for its environment.
"Equinix's new SY4 facility was an obvious choice for us. With broad access to the leading network service providers, the Equinix campus enables us to continue to build the most compelling solutions for our customers," he says.
"SY4's state of the art design means we can offer our customers the most resilient platform on the market.
Including SY4, Equinix now has a total of IBX 29 data centers in APAC, across five countries and eight metros, operating more than 146 data centers globally across 40 metros.
Jeremy Deutsch, managing director of Equinix Australia, says the opening of SY4 is Equinix's response to growing demand from Australian business for colocation, hybrid cloud and greater interconnection.
"Colocation is now the center for the new hybrid IT model and we're pleased to see more Australian enterprises actively looking for the best way to leverage their architectures and capitalise on cloud services," he says.
"They're recognising the limitations of on-premise data centers, and making the move to leverage highly interconnected solutions that connect their people, clouds and data," explains Deutsch.
"Australian companies continue to lead the world in the adoption of interconnection, and we are proud that Equinix's SY4 will enable further opportunities for all of our customers.