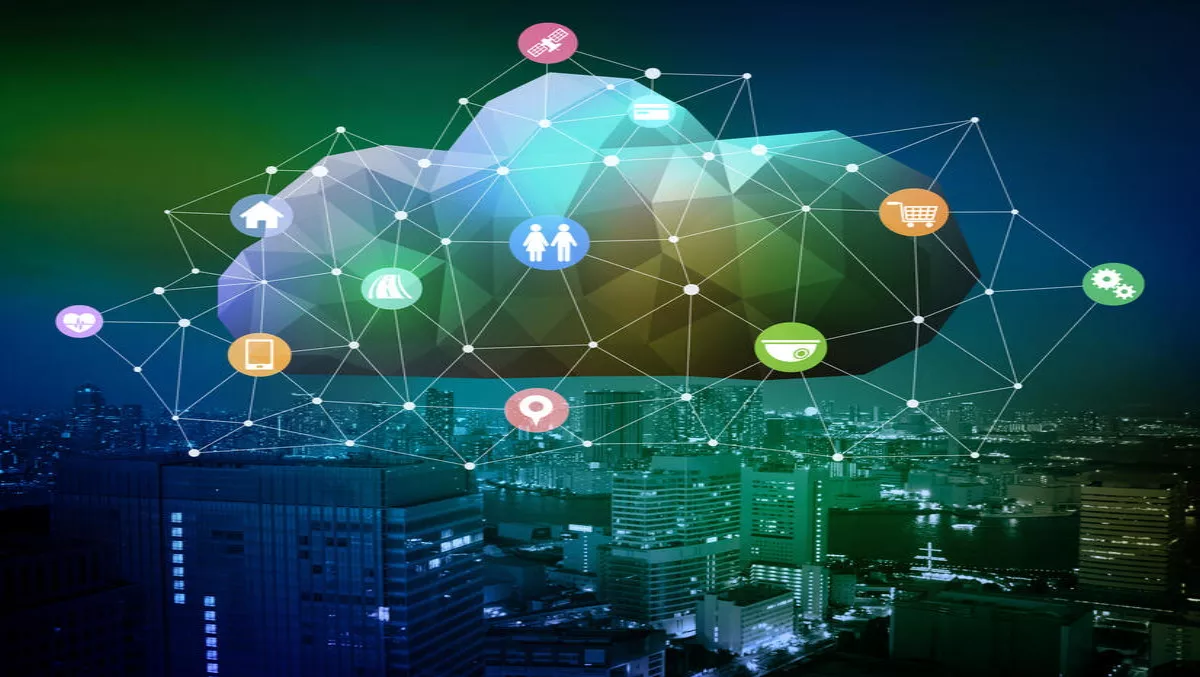 Equinix Hong Kong expansion fuels IoT and cloud growth
In the last year, cloud adoption in Hong Kong has matured tremendously, reaching the stage where enterprises are increasingly relying on cloud infrastructure. In practice, that means many are already using multiple clouds.
In fact, 2017 looks like being the tipping point, when the convergence of multiple clouds across the enterprise – data, applications, infrastructure and personal clouds – will fundamentally change the way people and businesses operate.
Equinix has already played a major role in this development, which has seen our cloud customer base grow significantly since 2014.
A lot of local and international internet security and cloud service providers (CSPs) have chosen Equinix Hong Kong as their initial entry point or hub location for the Asia-Pacific region.
And that list includes some of the biggest names in the CSP sector, such as Alibaba Cloud, Microsoft Azure - Office 365 and Google Cloud.
Supporting the "cloud-rush"
This latest expansion brings Equinix's total investment in the city to over US$250 million. But that's just the start of the story. We are continuing to support the "cloud-rush" with the expansion of our Hong Kong footprint.
We have just added more than 1,400 new cabinets to accommodate the needs of local companies in a variety of sectors, including FSI and FinTech, e-payments and logistics, and the increasing number of inbound cloud service providers.
Catering to customers
One Hong Kong customer taking advantage of Equinix's increased capability is ClusterTech Ltd, which specializes in using Cloud, High Performance Computing (HPC), and Big Data technologies to solve challenging technical problems and improve operational efficiency for their clients.
For more than 5 years, ClusterTech has been hosting their public cloud platform Fengqi.Asia in Equinix data centers, whose stability and reputation give their users a peace of mind and allow them to continue positioning Fengqi.Asia as a premium on-demand computing service.
Having a reliable data center partner also laid the foundation for ClusterTech to explore opportunities in the "sharing economy". In addition to its traditional service of building high-performance infrastructures for clients, it has started offering Infrastructure-as–a-Service (IaaS).
By helping clients to host applications or run parts of their operations with highly scalable resources, they can turn what has traditionally been confined to CAPEX into much more flexible OPEX.
ClusterTech is now in the process of adding more resources within Equinix's IBX data centers to launch a new solution that will enable environmental engineering companies to run complex simulation applications.
Perfect timing
The timing is perfect. Apart from supporting the core cloud needs of customers, Equinix is now in an excellent position to accommodate the growing trend towards multi-cloud convergence and "interconnected commerce.
That's something our experts predict and will be a key feature of the IT landscape over the coming year.
The additional capacity is also coming online just when experts are predicting new technologies like IoT are evolving from independent, single-vendor solutions to those that talk to each other and leverage the same data.
With this latest Hong Kong expansion, Equinix will be able to relieve the growing pressure on corporate-centric networks by distributing the traffic more broadly.
It will also ensure the control and performance of the streaming IoT information for more real-time business and operational insight.
Article by Alex Tam, Equinix Blog Network