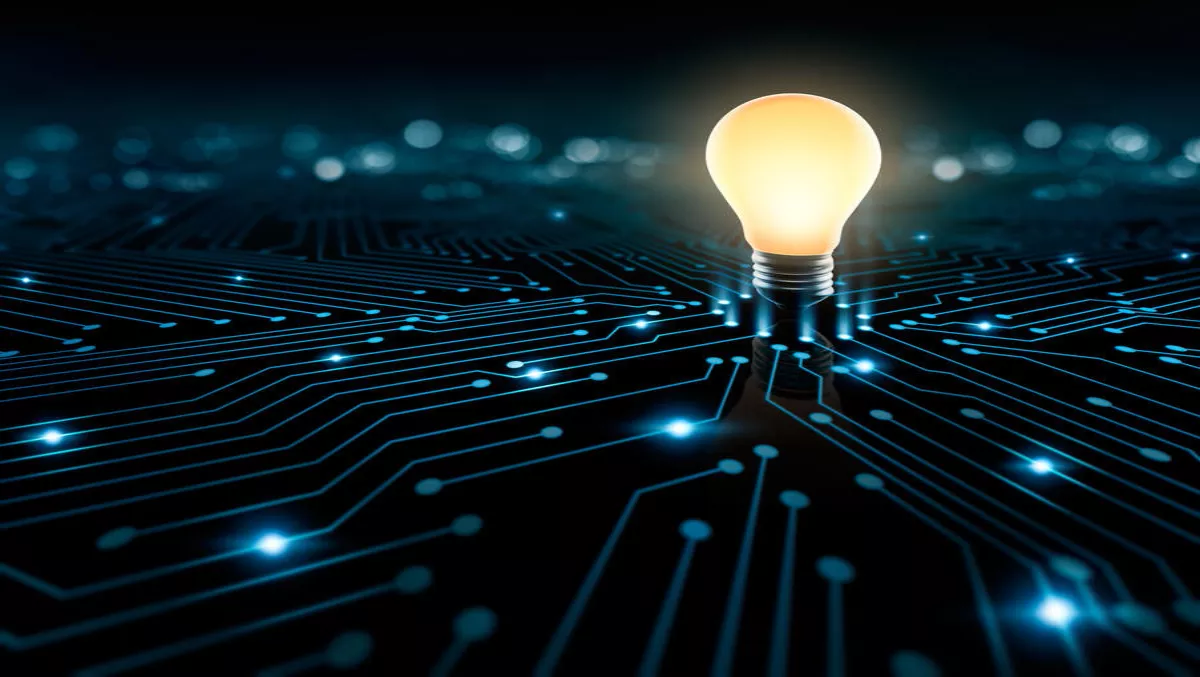 Equinix expansion continues in 2017 as interconnection demand soars
FYI, this story is more than a year old
At Equinix, we talk about global reach frequently. It is essential to what has always driven us: the demand for superior interconnection.
Think about it. Efficient, high-performance, secure interconnection is not possible if customers can't get close to the markets, the clouds and the data they seek … anywhere in the world!
Digital business demands real-time access to global partners and the ability to deploy IT rapidly and cost-effectively on a worldwide basis. Leading companies must meet their customers at the digital edge, the place where the physical and virtual worlds meet and business transpires.
Equinix is miles ahead
Today, the ability to meet this need puts Platform Equinix miles ahead of the competition. That's because we saw the world changing – and we made sure our customers were ready. In 2017, we will further extend our lead in the marketplace.
This year, Equinix will open five new International Business Exchange data centers, expand 14 existing facilities and acquire strategic parcels of land for additional expansion.
Our continued expansion comes as the shift to digital disrupts businesses worldwide, forcing them to transform their IT architectures to be agile and dispersed enough to be where their business demands.
Our commitment to continuous, thoughtful expansion means that wherever our customers need us, we'll be there, in 2017 and beyond.
New capacity to meet new opportunity
In 2016, organic growth saw us open new data centers in three key metros: Dallas, Sydney and Tokyo. We also integrated significant acquisitions of the Japanese data center company Bit-isle and the European data center provider Telecity.
We'll add to that this year, with new data centers in five markets that are well-established global data and communications hubs:
São Paulo – Our new SP3 facility opened this month in São Paulo, the financial and business capital of Brazil. At full build-out, it will include more than 90,000 square feet of colocation space, providing room for 2,775 cabinets. That doubles our capacity in Brazil and makes SP3 the largest multi-tenant data center in Latin America.
Frankfurt – The FR6 IBX data center will be our seventh facility in Frankfurt, a European hub for banking, commerce and manufacturing. FR6 is expected to open in June, and the first phase will offer capacity for more than 1,300 cabinets.
Amsterdam – The AM4 IBX data center is a 12-story building and our eighth facility in Amsterdam, where Equinix offers connections to 80% of Europe within 50 milliseconds. The building has a flexible data center design, and its first phase has capacity for more than 1,500 cabinets. We expect AM4 to open in July.
Silicon Valley – The SV10 facility will open in July, and it's located adjacent to our existing SV1 and SV5 IBX data centers at Equinix's San Jose Great Oaks campus. Equinix data centers in the Silicon Valley area serve 600+ customers and offer the largest retail colocation footprint and densest interconnectivity in the Silicon Valley region.
Washington, D.C. – DC12 is set to open in October in Ashburn, Va., where Equinix operates a combined 500,000 square feet of colocation space. These facilities are a major communications gateway to Europe and the largest internet peering point in North America. The first phase of DC12 will add 1,275 cabinets.
Our growth in 2017 also includes expansions in 14 existing facilities, including data centers in Chicago, Dallas, Dubai, Dublin, Frankfurt, Helsinki, Hong Kong, New York, Paris, Rio De Janeiro, Singapore, Toronto and Zurich.
We've also invested $34.5 million to acquire 34.5 acres of undeveloped land adjacent to our Asbhurn, Va., campus, giving us room to build multiple new data centers in one of the world's most densely interconnected locations.
Article by Charles Meyers, Equinix Blog Network