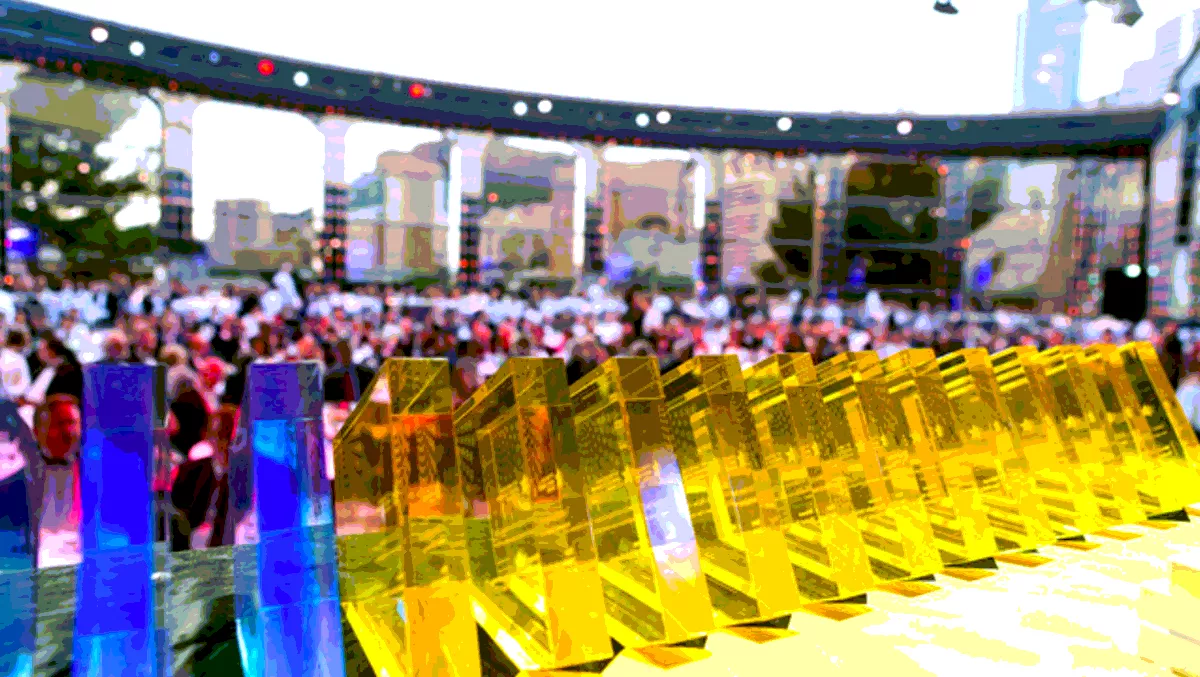 Equinix, EBRC, EvoSwitch, & SAP Cloud ERP among 2018 Datacloud Awards' winners
Last night saw the 11th Datacloud Awards take place in Monaco at a black-tie event.
The event organisers, BroadGroup, assert the event is all about celebrating innovation, excellence, and diversity in the data center and cloud industry.
A precursor to the Datacloud Europe congress that is currently taking place in The Grimaldi Forum Monaco, the awards evening took place at the Salles des Etoiles, Le Sporting Club and was hosted by comedian, writor an actor Ellie Taylor.
"Globally relevant, the Datacloud Awards have yet again both delighted and surprised reflecting the incredible dynamism, talent and spirit that exists in the industry," says BroadGroup chairman Phillip Low.
"All of this year's winners are disrupting and innovating in ways we had never imagined and helping to define a new era in the IT infrastructure market.
A participant of this year's awards, Vertiv CEO Rob Johnson says the event was truly 'spectacular' in recognising the people that embody the industry.
"As the leading platinum sponsor, we have had the fantastic opportunity to acknowledge outstanding industry peers at last night's ceremony," says Johnson.
"From categories ranging from cloud and data center architecture to connectivity and circular economy leadership, I sincerely congratulate all the very deserving winners.
Without further ado, here are the winners of the 2018 Datacloud Awards:
Best Data Center Energy Solution Award - DigiPlex
Excellence in Corporate Social Responsibility Award - 4D Data Centers
Data Center Above and Beyond Award - CBRE Data Center Solutions - DXC London Team
Excellence in Data Centers Architecture and Design Award - Altice Portugal
Data Center Geographical Location Award - Nigeria represented by Rack Centre
Circular Economy Leadership Award - EvoSwitch
Connectivity Provider of the Year Award - GlobeNet
Best Programme for Data Center Training and Professional Development - CNet Training
Excellence in Cloud Service Award with Global Impact - SAP Cloud ERP
Excellence in Cloud Service Award with Local Impact - EBRC
Excellence in Data Center Service Award with Global Impact - Equinix
Excellence in Data Center Service Award with Local Impact - EvoSwitch
Hyperscale Award - AirTrunk
Marketer of the Year Award - Fredrik Jansson, DigiPlex
Young Engineer of the Year Award - Mercy Mahinda Wangari of Safaricom, Kenya
Data Center Leader of the Year Award - Knut Molaug, Green Mountain
Cloud Leader of the Year Award - Diane Greene, Google
Individual Industry Contribution - Ambassador Award - Emma Fryer, Tech UK
Lifetime Achievement Award - Peter Hannaford, Datacenter People
Infrastructure Masons Diversity Award - Rob Roy, Founder and CEO of Switch
Award for Services to The Datacloud Awards - Gerd Simon
Also presented on the evening were the European Commission [Code of Conduct for Energy Efficiency in Data Centers Awards] Awards with LuxConnect, Google - IBM all taking one home.