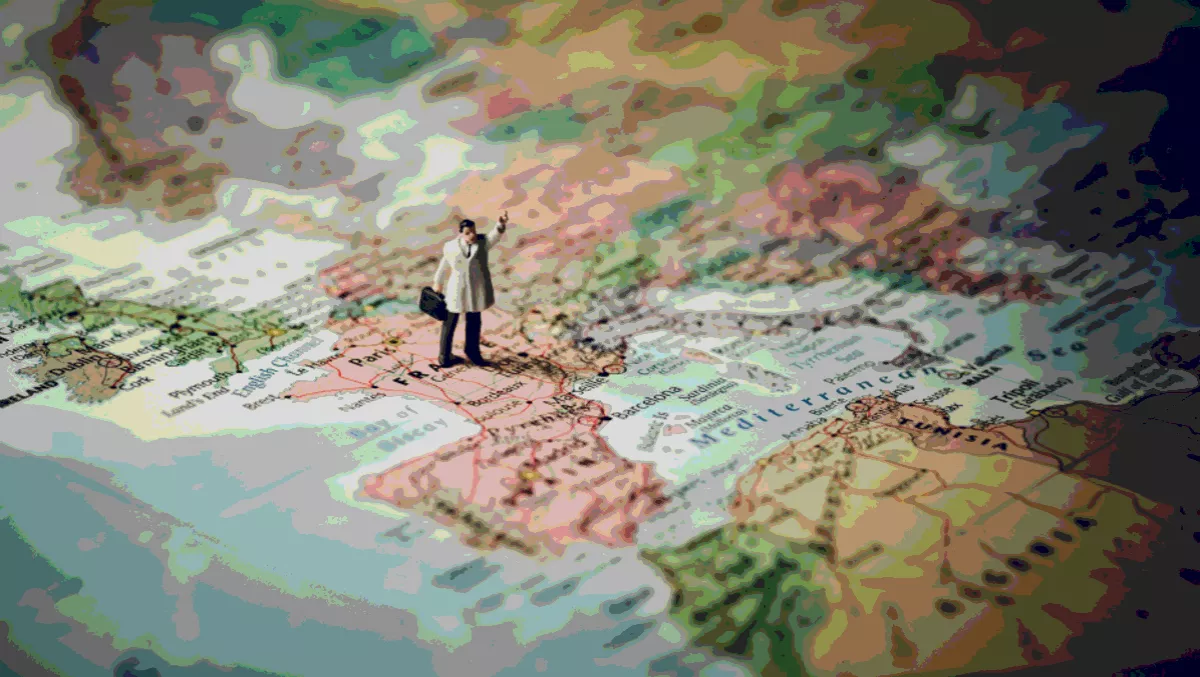 Equinix continues global expansion with Microsoft collaboration
FYI, this story is more than a year old
​Equinix has announced the availability of private connectivity to Microsoft Azure ExpressRoute cloud services at its data centers in the Miami and Paris markets.
The two tech heavyweights already have a similar established relationship in 20 other markets around the world so this is just effectively extending its geographical range. Equinix asserts direct and private connectivity to strategic cloud service providers like Microsoft is essential as digital transformation fuels higher demand for localised digital services at the edge
According to Equinix, Microsoft has now deployed more ExpressRoute location with the company than any other provider – current metros include Amsterdam, Atlanta, Chicago, Dallas, Dublin, Frankfurt, Hong Kong, London, Los Angeles, Melbourne, Miami, New York, Osaka, Paris, São Paulo, Seattle, Silicon Valley, Singapore, Sydney, Tokyo, Toronto and Washington, D.C.
What this means for customers in the Miami and Paris metros of the global interconnection and data center company is that effective immediately they can now access Azure ExpressRoute directly at all available speeds.
"In today's global digital economy, interconnecting with digital services and customers at the edge—in multiple and often distant locations—is critical," says Equinix strategic alliances global managing director Bob Breynaert.
"By expanding our collaboration with Microsoft to bring Azure ExpressRoute to Equinix IBX data centers in more than 20 metros globally, we're increasing the value of Platform Equinix as the location where cloud connectivity happens."
Equinix asserts direct access to a cloud onramp via an edge node is the most effective means to ensure performance, reliability and optimal cost efficiency. And customers outside of the aforementioned metros can still remotely access Azure ExpresRoute via an on-demand platform from Equinix.
The private access via Equinix essentially enables Microsoft to deliver the capabilities of hybrid cloud – including application services, production and identity management, data and backup and recovery services – and infrastructure services such as virtual networks and traffic management.
Microsoft Azure Networking partner PM manager Ross Ortega says customers will benefit from a combination of more predictable network performance, flexibility and reliability with enterprises able to implement private connectivity capabilities to build extensible hybrid-cloud strategies that don't scale well over the internet or over typical WAN networks.
"Since 2014, our collaboration with Equinix has allowed us to provide customers with the high-level interconnection and predictable global access they need to architect and deploy their hybrid clouds with a globally consistent experience," says Ortega,
"We are pleased to expand our Equinix relationship with Microsoft Azure ExpressRoute available in Miami and Paris, allowing more businesses in these growing markets to access these services through the Equinix interconnection and data center platform."