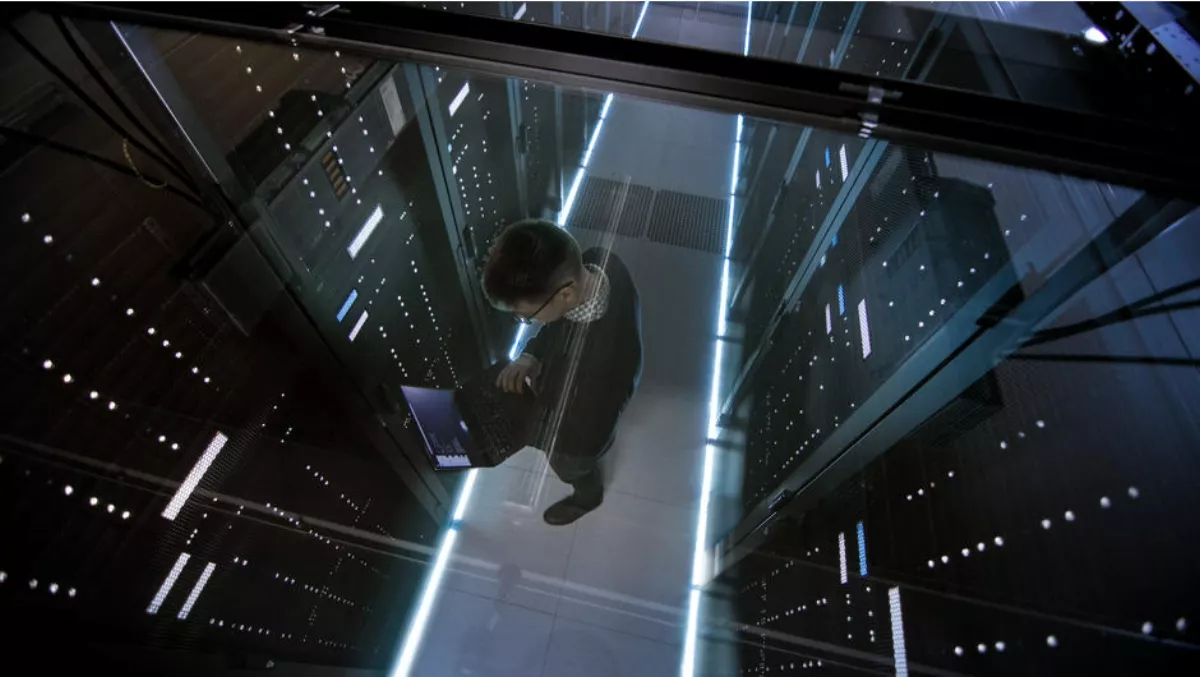 Customers can now mix four types of storage arrays with Dell EMC's new VxBlock 1000
It's been a busy few weeks of server and data center announcements for Dell EMC who, today, announced the expansion of its converged infrastructure (CI) system, adding the next generation Dell EMC VxBlock System 1000 to the family.
This follows Dell EMC's launch of three new servers for software-defined environments, edge and high-performance computing last week.
In today's announcement, Dell EMC unveiled a system it describes as breaking the physical boundaries of traditional CI to help enterprises accelerate their IT and digital transformation initiatives.
Compared to the previous generation Dell EMC VxBlock Systems, the latest release offers increased return on investment while reducing rack space by up to 60%.
Dell EMC introduced the VxBlock 1000 by its ability to support workloads of all types, and its broader offering of storage arrays, data protection and compute than previous VxBlock Systems.
Compared to previous generations, the VxBlock 1000 increases server scalability by 56% (from 512 to 800 servers) and now supports up to ten storage arrays.
Customers can mix four types of storage arrays (Dell EMC Unity, VMAX, XtremIO, and Isilon) and can opt for Cisco UCS C-Series Rack Servers in addition to Cisco UCS B-Series Blade Servers, and a range of Dell EMC data protection products all in one system.
With a focus on operational simplicity, Dell EMC claims this new turnkey system can reduce overall system lifecycle administration time for multi-technologies by up to 75% due to having fewer components to manage and extensive pre-validation.
President of Dell EMC Storage Division Jeff Boudreau, explains, "When customers deploy CI, what they are really looking to do is invest in technology that removes data center cost while, ultimately, improving outcomes.
"Our role is to deliver CI innovation that has the right mix and capacity of IT resources and data services that evolving applications require, but with pooled resources, so the data center is more efficient even as workload requirements change.
From Dell EMC's modern data center team, general manager for Australia and New Zealand, Andrew Foot, elaborates, "Every customer's data center is a unique and complex solution tailored to their individual business needs,
"In this world of digital transformation, customers find that their requirements and workloads can change rapidly. In the past, adding on additional compute or storage arrays, or even different storage meant running another platform independently."
"This places extra load and strain on the IT team and makes management, including day-to-day operations and upgrades difficult to manage," continues Foot.
"With ANZ consumers expecting large enterprises like banks, retailers and government services to run a 24/7 business model, IT managers are finding data center change windows to be small or even non-existent, while demand for an ever-improving service offering is a must to maintain customer satisfaction.
"The updates Dell EMC announced today will enable customers to orchestrate all their application infrastructure platform solutions in one easy-to-manage system that can rapidly flex to meet the changing workload demands that all businesses experience.
The Dell EMC VxBlock 1000 is available globally beginning today via Dell EMC and its channel partners.