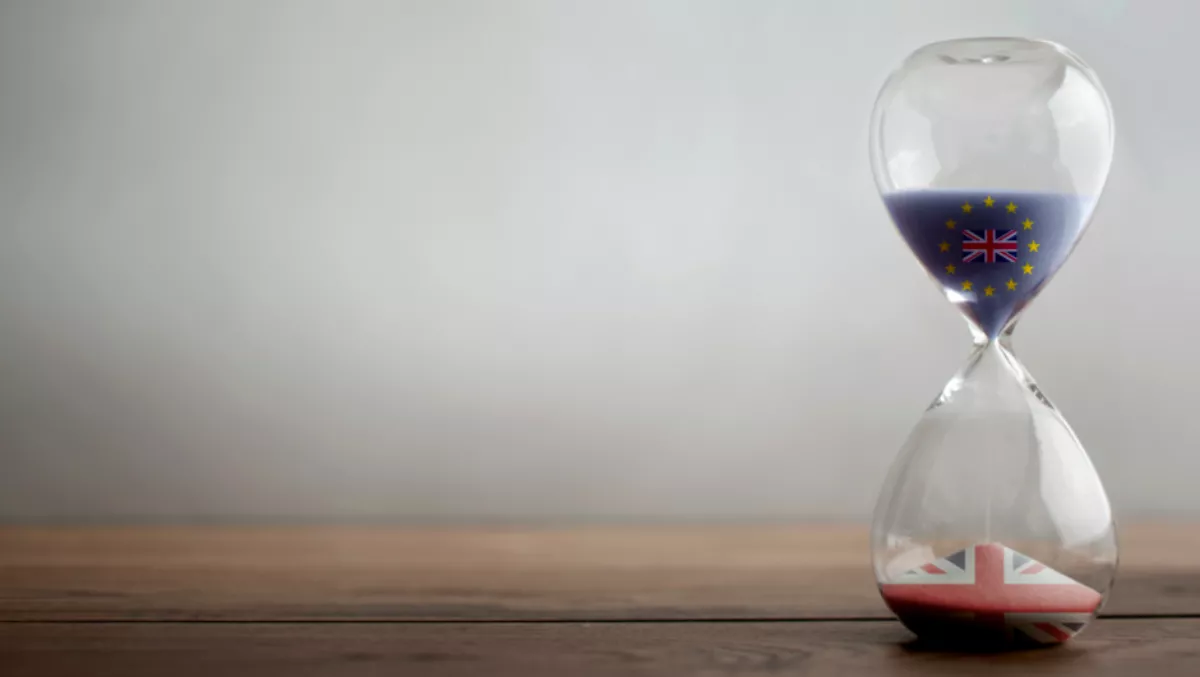 EMEA data centre spending to flatline until Brexit's sorted
This week at Gartner Symposium/ITxpo analysts have been debating the underlying trends driving IT spending patterns.
Total IT spending in Europe, the Middle East, and Africa (EMEA) is expected to reach US$973 billion next year, an increase of two percent from the projected spending of $954 billion in 2018.
"2018 is not a good year for IT spending in EMEA," says Gartner research vice president John Lovelock.
"The 5.8 percent growth witnessed in 2018 includes a 4 percent currency tailwind driven by the Euro's increase in value against the U.S. Dollar. IT spending in EMEA has been stuck and will remain stuck until the unknowns surrounding Brexit are resolved.
However, Lovelock says the slow overall growth of the EMEA market is concealing the divergent growth rates across the various sectors in the region.
After achieving positive growth in 2018, Lovelock expects spending on data center systems to either flatline or even decline in 2019 and beyond. There was a brief jump in spending put down to a trend of upgrade spending and early replacements as a precaution against CPU security issues, but this has now abated.
According to Lovelock, the largest individual market, communications services, has become commoditised and will exhibit flat growth in 2019.
Meanwhile, spending on devices (PCs, tablets, and mobile phones) in EMEA is set to decline in 2019. This is continuing a downward trajectory after consumer spending on PCs fell 9.1 percent in 2018. In 2019 spending on business PCs is expected to grow just one percent while spending on mobile phones is expected to fall 1.1 percent.
However, the enterprise software market is still in good stride and continues to have a positive impact on overall spending in EMEA with Gartner putting this down to the increasing availability and acceptance of cloud software.
Gartner has forecast cloud, security, and the move to digital business drive growth in EMEA with end-user spending on public cloud services in the region surging 15 percent in 2019 to reach $38.5 billion.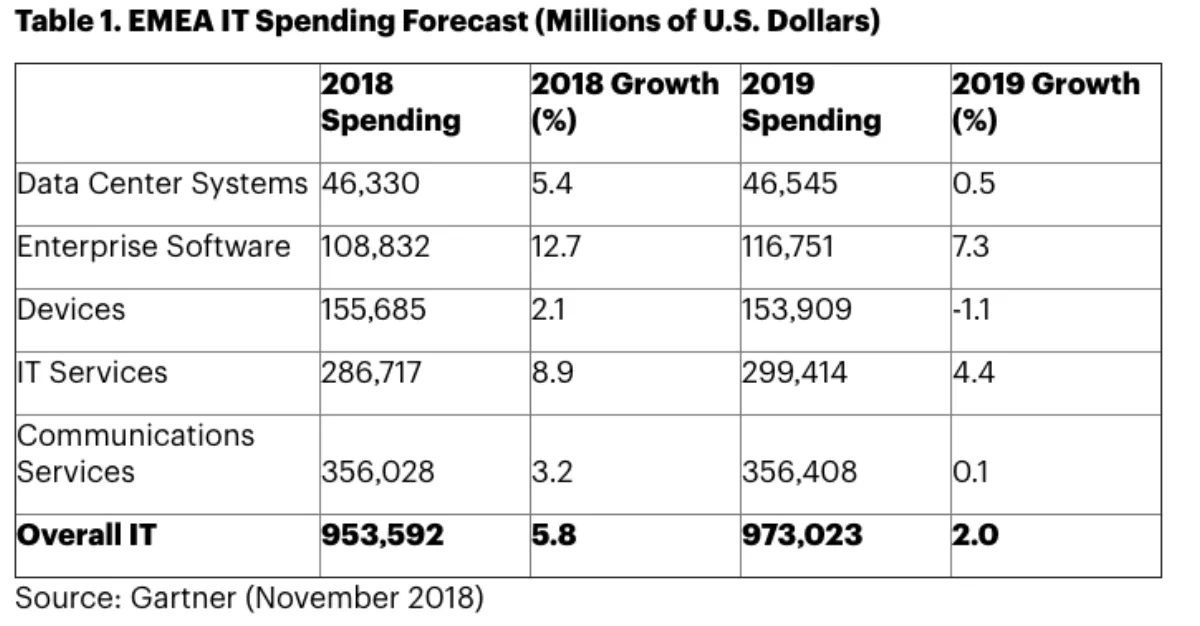 "The enforcement of GDPR has moved security to a board-level priority. Organisations that are not protecting their customers' privacy are not protecting their brand," says Lovelock.
"Global spending on IT security will surpass $133 billion in 2019 and in EMEA it will reach $40 billion in 2019, up 7.8 percent from 2018.
EMEA's two percent growth rate ranks it as the third slowest growing region for IT spending, ahead of Eurasia (+0.5 percent) and Latin America (+1.7 percent). Gartner asserts Brexit is having a dampening effect on IT spending across the region.
Narrowing it down to just the UK, IT spending is expected to drop to $204 billion in 2019, a 1.9 percent decline from 2018. At the other end of the scale, Israel and Saudi Arabia are leading the charge in EMEA with the fastest growth rates with 5.3 and 4.2 percent increases respectively.