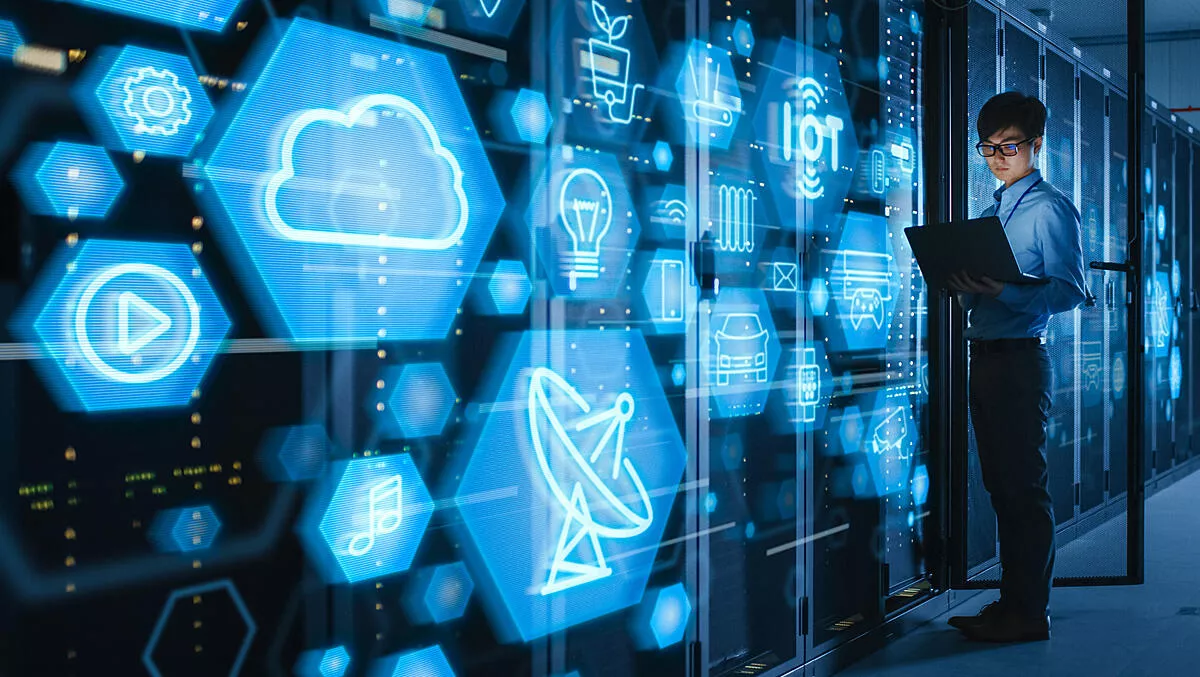 EkkoSense hits 100,000 milestone with its data centre sensor tech
EkkoSense sensors have now been deployed in more than 100,000 critical data centers, according to a statement from the company.
The data center performance specialist states that as part of the EkkoSense Critical Things family of data center sensors and hubs, EkkoSensors help make the real-time monitoring and planning of data center power, cooling and space a reality.
The technology provides rack-level and cooling unit thermal data via secure 128-bit AES encryption into EkkoSense's EkkoSoft Critical cloud-based 3D visualisation software.
Real-time data collected from the EkkoSensor range of IoT-enabled wireless thermal sensors and EkkoAir wireless cooling duty sensors - that track realtime cooling duty loads for any CRAC/AHU unit - are collected and forwarded by the EkkoHub wireless data receiver.
This can support data from up to 500 wireless EkkoSensors within a 20 metre radius, allowing EkkoSense to provide data center operators with thermal insights right down to an individual rack-level, the company states.
This critical data can then be analysed within EkkoSoft Critical to provide a fully-modelled 3D view of the data center's current cooling, power and space performance.
EkkoSense head of engineering David Corder says, "Our EkkoSensor range of sensors play a key role in helping EkkoSense customers to monitor, manage and maximise their data center performance, and it's great that we've now hit the 100,000 mark for sensor deployments.
"With our low-cost EkkoSensor family, we're successfully disrupting the traditional sensor cost model and making the real-time thermal management of critical facilities such as data centers a reality.
The latest version of the EkkoSensor is compact and cost-effective enough to be deployed in large numbers, encouraging higher spatial resolution right down to rack-level, the company states.
EkkoSensors are self-contained, battery-powered and identified at manufacture, making installation simpler, according to the company.
The EkkoSensor includes a local display of key values along with configurable temperature alert thresholds. The screen can be cycled to show alert status, temperature profiles over the last hour, 24 hours and seven days for quick thermal assessment on site.
Designed and developed by EkkoSense and manufactured in the UK, EkkoSensors and other EkkoSense solutions are available directly, or through the company's expanding network of international partners across the US, Europe and Asia Pacific.
Corder says, "Reaching the 100,000 EkkoSensor deployment mark is impressive, especially now we are exporting the hardware range internationally.
"After extensive R-D we are delighted to be offering our new range of easy to install Critical Things sensors and hubs to provide rack level and cooling unit level thermal data via secure 128 bit AES encryption into the EkkoSoft Critical cloud based software."
"We've just released version 6 of EkkoSoft Critical and it is great to now be offering new improved hardware to our customers as part of our continual improvement goals," he says.
The Critical Things hardware family from EkkoSense includes:
EkkoSensor: True IoT-enabled wireless thermal sensors
EkkoAir: Manufacturer-agnostic wireless cooling duty sensor
EkkoHub: Wireless data receiver supporting up to 500 EkkoSensors
EkkoLink: Third party integration and data aggregation from multiple EkkoHubs