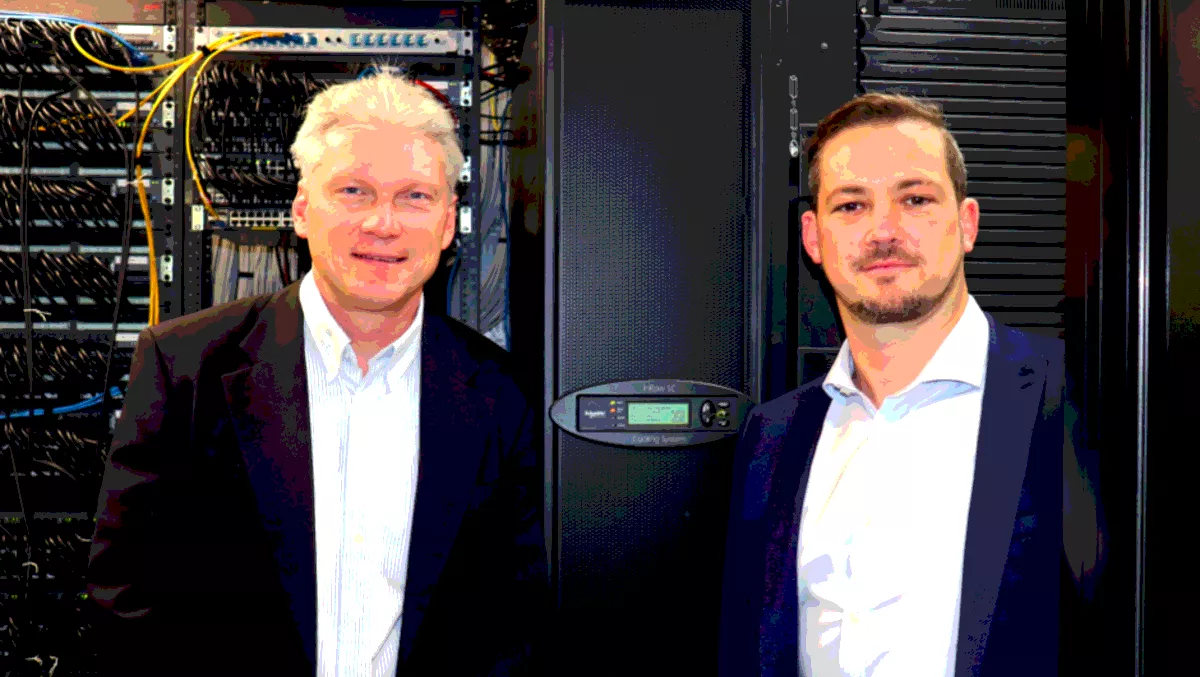 Edge data centres expanding to shared working spaces
Photo above: Schneider Electric's Dirk Krueger and Christie Spaces' Michael Bauman
Schneider Electric has partnered with Christie Spaces to provide a unique advantage to the latter's new AU$4.5 million 1850 square metre conference space in Brisbane.
Following the partnership Christie Spaces is now the first workspace in Australia to offer customers data center rack space on-site for rent. The family-owned workspace provider is using Schneider Electric's edge computing technology.
Since work began on the new conference centre, Christie Spaces has worked to extend its edge computing capabilities across all its locations in Sydney, Melbourne, and Adelaide, processing data closer to where it is generated and captured.
Thus far Schneider Electric has already installed UPS and cooling solutions at Christie Space, in addition to their racks and power distribution units.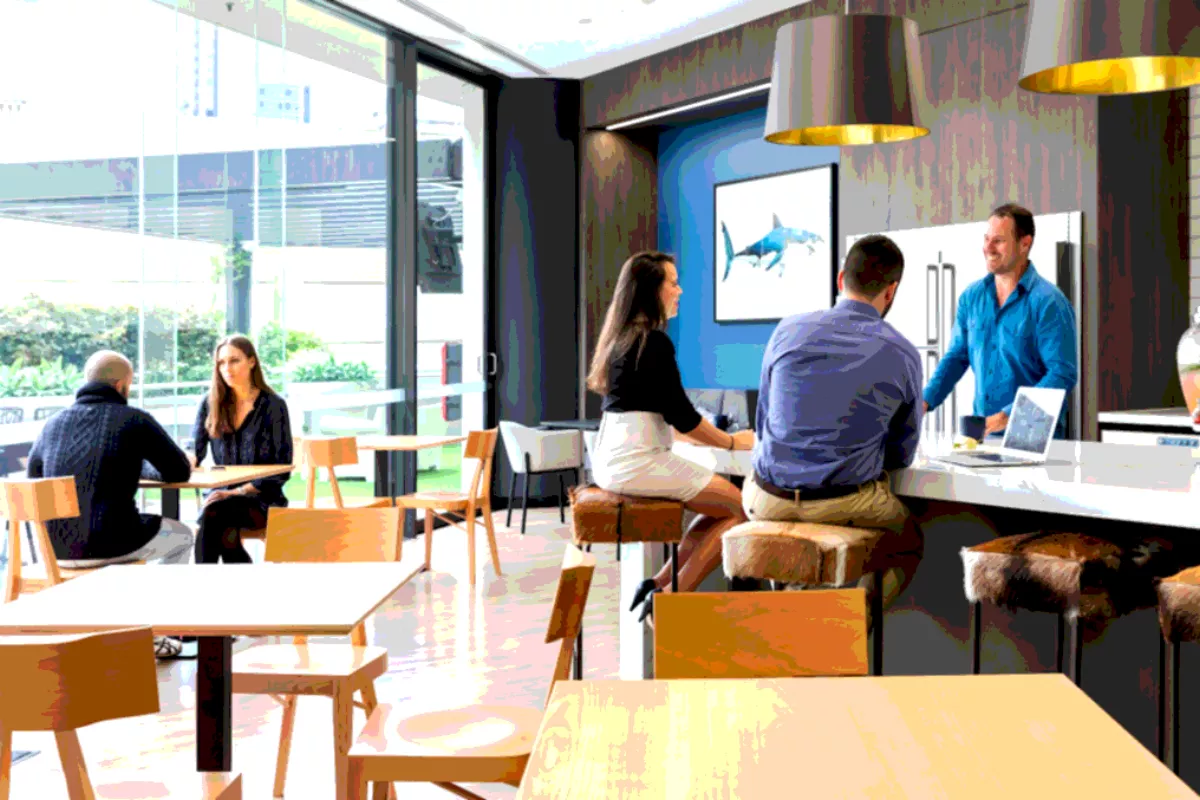 "We are delighted that Christie Spaces can now reduce operating costs and maximise both physical and IT security by circumventing the need to rent colocation spaces outside their premises," says Schneider Electric Strategic Cloud and Colocation Providers account director Dirk Krueger.
"These benefits are then passed onto their clients, who can now leverage revolutionary co-working technology that will allow them to scale efficiently and access high speeds.
Similarly, Schneider Electric IT Division and Strategic Segments vice president Joe Craparotta asserts edge computing is becoming a necessity.
"More Australian businesses, like those involved in creative production, fintech, research or software development, need to access quickly large data loads, while ensuring security and cost effective solutions," says Craparotta.
"Working in partnership with Christie Spaces, we identified a strong business need to implement an edge computing strategy for the co-workspace, starting with the installation of a turn-key 6 rack data center on the ground floor of the Christies development in Brisbane.
Data Revolution Technologies (DRT) is a client of Christie Spaces and one of the first to use the new edge computing offering.
"Working in research and innovation, the sheer size and speed of data collected in our business process can strain even the most secure network infrastructure. Working with Christie Spaces to use their new edge computing capabilities supplied by Schneider Electric has given us faster, more reliable internet, with no competition for bandwidth," says DRT director Benjamin Banks.
"This is supporting the creation of innovative products, for example our current project, Touch Wallet – an all in one cryptocurrency wallet that allows real world payments via smart phone, without troublesome internet delays.
Christie Spaces national brand manager Fusun Batey says the new edge computing capabilities of their facilities is allowing their members to discontinue their telco contracts and experience uncontended bandwidth.
"Christie Spaces members will be among the first shared workspace tenants in Australia to leverage this high-end IT infrastructure on demand and reduce their risk profile, especially in data reliant industries," says Batey.
"We now provide data centers on-site, allowing clients to discontinue telco contracts and experience uncontended bandwidth. We have attracted many new markets with more sophisticated data needs, such as app developers, video production, animation, design, data analytics and beyond.