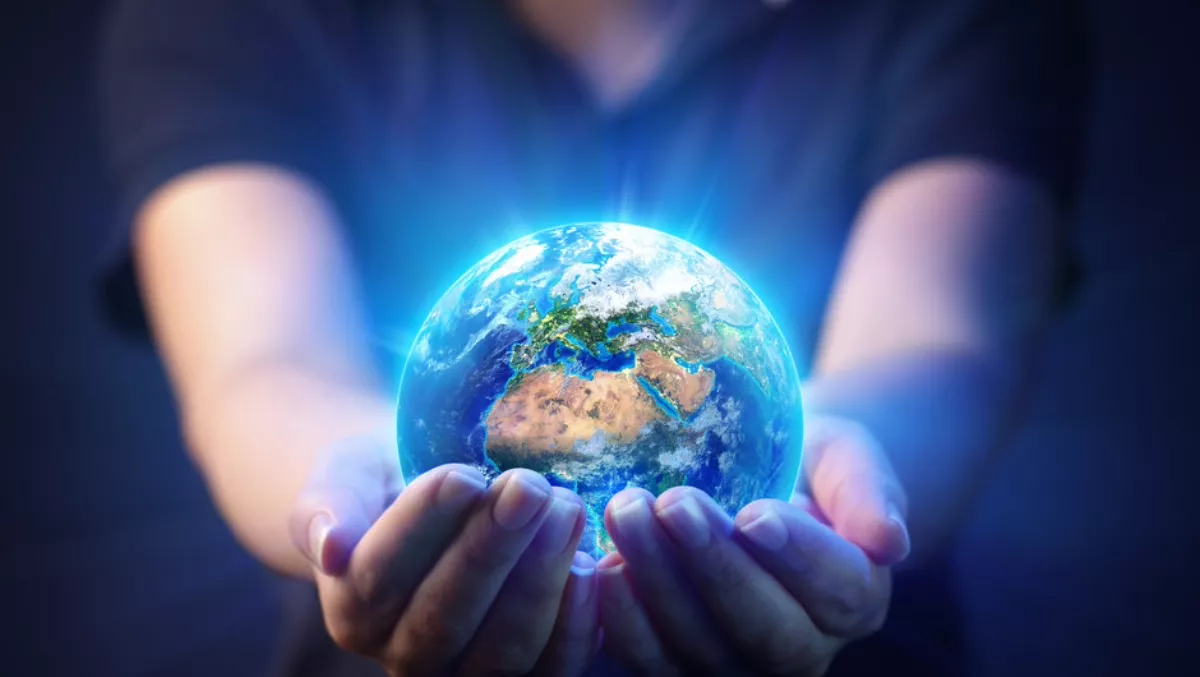 Earth Day 2019: How tech firms can support our planet's wellbeing
FYI, this story is more than a year old
This year, International Earth Day is set against a backdrop of high profile environmental protests and an unquestionable urgency for everyone to be more conscious about their impact on our planet.
This is something that resonates across the technology sector too. With research finding that digital businesses in the UK are created twice as fast as non-digital organisations, and London the birthplace to a new tech business every hour, it's no surprise that people are looking to them for solutions.
Six industry experts explain how they - and other tech organisations - can positively contribute to the wellbeing of our earth.
Utilising tech talent for the greater good
Hyve Managed Hosting operations and compliance director Graham Marcroft discusses the importance of harnessing all the innovative thinking in the tech sector to benefit the planet.
"The tech industry is awash with innovation, and companies should be using this to think out of the box when it comes to reducing environmental impact. Unfortunately Hyve's concept of powering data centers using exercise bikes was just an April Fool's Day joke, but as an MSP we are always trying to be more efficient for our customers and the environment.
He continues: "This is evidenced by our data centers investing over 100 million dollars in energy efficiency upgrades and making an industry-first public commitment back in 2015, to long term goals of using clean and renewable energy to power 100% of their global footprint.

"World Earth Day is the perfect time for every business, person and tech company to review their carbon footprint and work out how they can improve," he adds.
"Whether this is through having less single-use plastic in the office, working with local governments to plant trees, or committing to initiatives like carbon balancing, there are many ways in which tech companies and businesses can make a difference.
The importance of understanding consumption
"There are many examples of data analytics applications that can play a small part in decelerating the process of climate change - the more focus that organisations place on this, the brighter the outlook for our planet," states Mango Solutions CEO and cofounder Matt Aldridge.
"Think about the waste problem in supermarket fresh food sales, for example," he continues.
"Better analytics of weather patterns can help supermarkets ensure they have the right amount of seasonal produce to meet demand for a particular weather period without wastage; better analytics of customer weekly shopping habits would mean the store could ensure it has met demand without having surplus fresh food.
Connectivity that doesn't cost the earth
Cradlepoint VP and GM EMEA Jason Wells explains how greater efficiency with wireless networks can generate a greener, more efficient world.
"Smart devices enable a greater level of control and a more in-depth method of data collection than ever before and they have an important role to play in both new and existing office buildings. Fast mobile Internet connections are the backbone of this new Internet of Things (IoT) landscape. And while 4G is already supporting IoT development in office buildings, 5G will be the catalyst for even greater adoption. This efficiency can generate a smarter business world, and the pace of development is only going to continue to increase.
"Over the next few years, as we move down the pathway to 5G, we will see more organisations taking this approach to deliver an increasingly connected workplace.
Cut down emissions, not trees
Skillsoft managing director EMEA Steve Wainwright discusses how significant environmental improvements can be achieved through a paperless office.
"A good eLearning programme – as well as boosting your organisation's productivity – can have a positive impact on your organisation's carbon footprint. Online resources significantly cut down on the amount of paper used in a learning programme.
"Classroom based-training, on the other hand, tends to rely on handouts and quizzes that use up a lot of paper. According to research conducted by Kyocera, the average office worker in the UK uses up to 45 pieces of paper per day, and a staggering two-thirds of that is considered waste. Striving to create a paperless office is one of the most eco-friendly tactics an organisation can use to help the environment, and learning programmes are a great place to start."
How data centers can make a difference
"Data Center providers have a responsibility to follow sustainable principles and should be thinking about how to fulfil the requirements of businesses that are conscious of the need to deploy environmentally-friendly IT solutions," states Note4 head of Data Center operations Rik Williams.
"Using this technology is not only better for the environment, but could save data centers between 40% and 60% on air conditioning, reduce customer costs and, crucially, their impact on climate change.
"Data Centers are used by almost all businesses in some way or another, however, some can require huge amounts of power just to keep them cool, not to mention their operational power consumption," adds Scale Computing Office of the CTO, Alan Conboy.
"New technologies, like edge computing, compress the footprint needed to run IT out in the field. By using a data center in a box that is smaller than a single refrigerator, enterprises can build their green efficiencies by using less power for operation and cooling.
He concludes: "If every business made a small change, together we would make a big change.