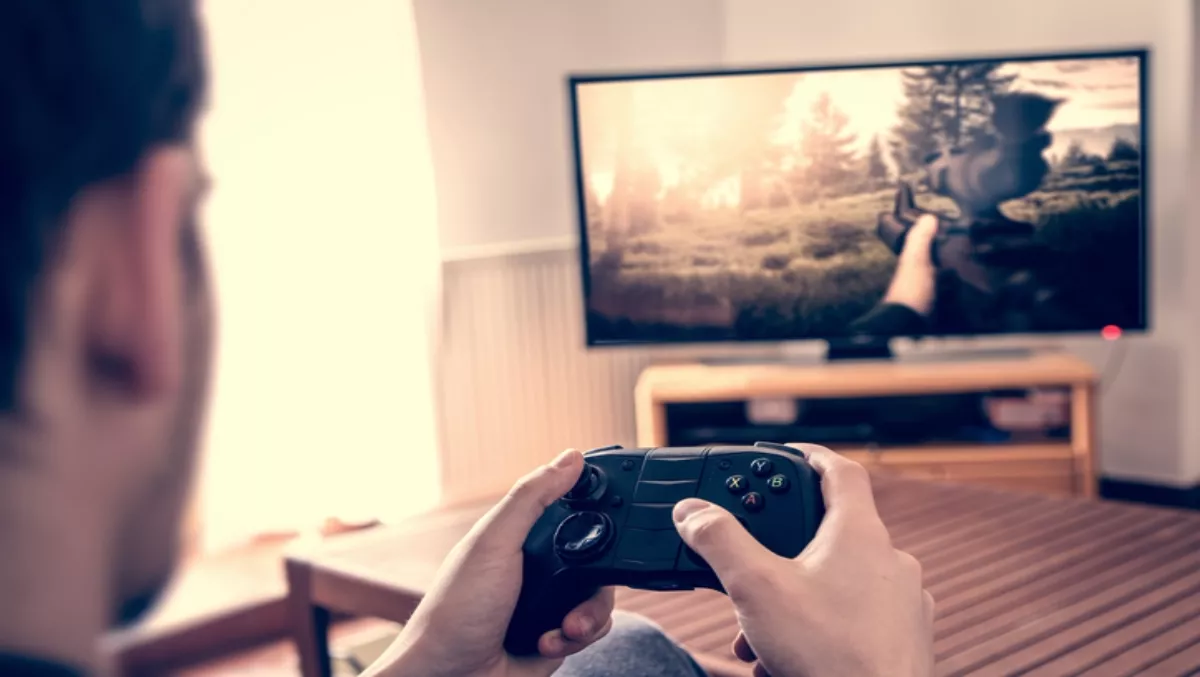 E3 2017: Keeping gamers and games connected for the win
The E3 2017 Electronic Entertainment Expo has become a "virtual" spectacle. Its online interactions with gamers precedes the dates and transcends the walls of the actual event to connect as many gamers as possible to product announcements and event-related activities. Interconnection to the show is critical to fully experience it.
Even before the estimated 50,000+ attendees rush the conference's doors, you can subscribe to news feeds and live streaming press conferences from big names such as Sony, Nintendo, Microsoft, GameSpot and others. You can stay connected and informed about activities throughout the show with the E3 2017 mobile app.
Sony PlayStation has an E3 app to book demos at the show's opening, but you better be quick, they fill up almost instantaneously. And the E3 COLISEUM panel is teaming up with Facebook to offer the global video gaming community a chance to watch select panels on Facebook Live and submit questions to be answered by panelists and game teams.
Achieving the ultimate interconnection between gamers and games with a high-quality user experience is what powers the $108.9 billion global gaming market.
A high-level of engagement and interaction between games and gamers is only possible when gaming companies are directly and securely interconnected with content delivery networks (CDNs), social networks, game partners, cloud service providers and mobile device platforms to reach their exploding customer base.
Gaming companies also must support various digital monetization models (subscription and free-to-play) and provide the transaction and data velocity, security, compliance and game continuity that is expected from global gamers.
An interconnection-first approach to gaming
The real-time interactions among vertical (gaming providers, digital payment services, etc.) and horizontal (cloud, CDN, mobile, social, etc.) industry ecosystems and consumers are pushing legacy IT infrastructures to a tipping point.
If gaming companies don't deliver a fast, reliable and high-performing experience, it's inevitable that customers will become frustrated and switch gaming providers.
Much of the frustration voiced by users on gaming support boards in eSports or competitive player-vs-player (PvP) games is losing the connection in the middle of winning a game. And we're not talking about losing the internet connection here, but rather being dropped from the gaming server.
Not only do the players risk losing a winning game, but their overall ranking can be compromised as well. When that happens often enough with a gaming provider or broadcaster (e.g., Twitch, YouTube Gaming), then its "game over" for them and their customers.
The need for speed can only be gained by proximate interconnection between all these players. IT infrastructures need to be close to the creators, distributors and consumers of digital games out at the digital edge, where commerce, large population centers and digital ecosystems meet.
Low-latency is a critical success factor in connecting games and gamers at the digital edge because it delivers a greater user experience at a lower transit cost to the game provider.
Game developers such as Zynga, AsiaSoft and NHN Entertainment leverage an Interconnection Oriented Architecture (IOA) strategy, deployed on Platform Equinix, to create high-performance gaming IT infrastructures at the digital edge.
An IOA framework brings gaming industry players together using low-latency, high-bandwidth, direct and secure interconnection to clouds and network peers via interconnection solutions, such as Equinix's Performance Hub, Cloud Exchange and Internet Exchange.
For example, NHN Entertainment leveraged the Internet Exchange to peer with networking and CDN partners to optimize its transit routes and improve the delivery of its services. It also saved significant costs by offloading 68% of its gaming traffic to these peers versus using one-to-one connections.
Joining a mature digital media ecosystem with an expanding list of gaming and content service providers, network, mobile, cloud and other partners will enable you to develop new products and services and bring them to market more quickly.
Article by Tony Bishop, Equinix blog network