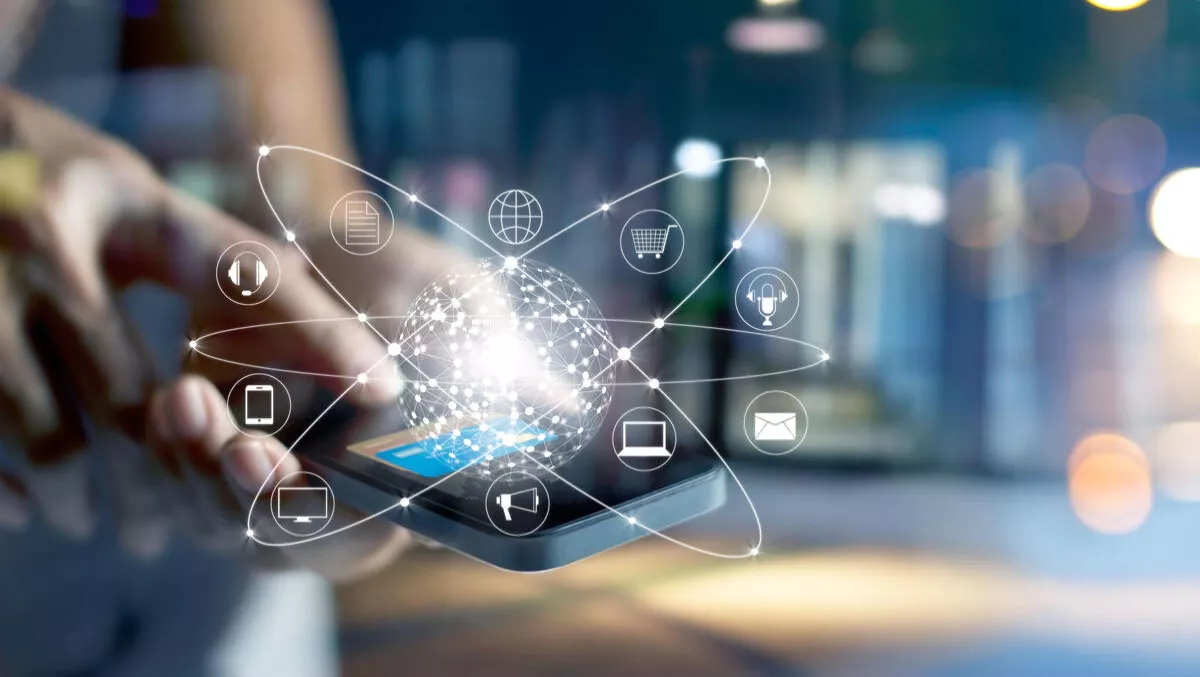 eCommerce is big business, even in the data center world
FYI, this story is more than a year old
The largest single shopping day in the U.S. is Black Friday. Happening the day after the Thanksgiving holiday, it traditionally sees hordes of consumers lining up outside physical stores to get first dibs on bargains.
And, until recently, that meant consumers had to choose which bargain to line up for, because it was impossible to be in two places at once!
However, growing numbers of consumers have found a way to cover more bargain-filled territory by adopting an "on-line first" approach to shopping.
For example, according to Adobe Digital Insights, on the most recent Black Friday (25 Nov 2016), nearly 100 million people spent a whopping US$3.45 billion online – many of them using mobile devices – cashing in on special offers.
As amazing as those numbers are, they're dwarfed by China's "Single's Day." Taking place every 11 November (11/11), it has become the world's biggest shopping day. In fact, during the last one, Alibaba's online store took in a staggering US$14.3 billion. And that's just one online store!
This is good news from an overall business perspective. But, the sheer volume of online transactions is having a massive effect on the way retailers operate.
Consumer demand for a digital dimension to the traditional retail experience is forcing physical retailers to adapt or die. And even dedicated online retailers are facing challenges as the previously separate domains of electronic payments, mobile networks and the cloud are converging.
A Matter Of Perspective
Equinix has a unique perspective on these new trends across markets. We have the best connected data centers in the world, but we don't actually own or operate a network. Instead, we have about a thousand network service providers, mobile network operators and Internet service providers that use Equinix as the connecting point all around the world.
The other side of our business is cloud and IT services, and we have about 2,500+, including Amazon, Microsoft, Google, Cisco – all of whom are deploying into global markets with us to extend their reach to the community of enterprises that are already with Equinix.
And, because we sit in the middle of things, we tend to see changes as much as a year or two before they actually hit the general market.
Current Trends
One thing that's clear is that the payment industry – whether it's B2B, B2C and P2P – is in a state of upheaval. New networks are being created to move money around the world, and a lot of innovation is being devoted to improving the customer experience.
A large portion of that development is being done by pure-play financial technology companies, which are frequently well ahead of the financial institutions or the credit card networks. In fact, these companies are often scooped up by the finance firms, creating a flurry of M-A activity in the industry.
We are also seeing activity in the area of identity and authentication, including fraud detection and mitigation. There have been an alarming number of breaches and data thefts, so there has been a corresponding increase in investment in solutions such as real-time fraud monitoring.
At the same time, there is a lot of interest in tokenization and host-card emulation aspects of payment technology. Indeed, these are probably the kind of solutions that will remain in operation for the long term.
Another area of change is in the area of mobile wallets. They seem to be gaining momentum – especially after the launch of Apple Pay, which as has really interest and legitimized the use and accelerated the uptake of e-wallets. You can see that in announcements from other players, such as Samsung, Google and Microsoft.
Money Is Getting Commoditized
One of the drivers of all of these trends is that the opportunity to make a profit within any transaction is finite. And, as the movement of money becomes steadily commoditized, margins and pricing are being driven down.
Just imagine a US$15 transaction. When you include the merchant discounts and transaction fees, the scope for extracting value from that deal is extremely limited.
Instead, what is happening is that new business models are being built around the value of data! Understanding the information that drives commerce and the context that drove each transaction.
Companies are looking at this from different directions simultaneously – how to monetize some of their historical data, and how to work together to monetize the vast and constantly growing stores of information that they collectively own.
Enter Interconnected Commerce
So what does all of that mean? Well, our vision in that commerce is going to become increasingly interconnected.
For a start, I think things like programmatic advertising, electronic payments and financial service companies will move quickly to create real-time capabilities.
And, there will be a lot of collaborative effort around identity management and user authentication, real-time fraud detection. Much of this activity will come through the interplay and interdependence of different service providers.
There will also be the emergence of a highly interconnected ecosystem involving sub-segments, like social media providers, loyalty management companies, financial services firms, ad exchanges, B2B payments and content caching companies.
They are all going to come together, interconnect and leverage each other's capabilities and specializations.
Three Steps To Integrated Commerce
That sounds like a huge change, and it is. But, it's actually nothing new. We've seen this happening in the Internet and in the capital markets spaces. Now we are starting to see it in eCommerce and electronic payments.
So what can companies do to embrace the new era of integrated commerce? Well, in my view, there are three main steps:
Pre-position for speed, performance and security by implementing an Interconnection oriented Architecture (IOA)
Leverage the dense ecosystem around cloud and mobile, and connect to them as if they were part of your own infrastructure.
Last, but not least, move to the middle of a digital payment ecosystem with your partners and customers just across aisle in the data center – lowering costs, latency, time-to-market and downtime while increasing security over the public Internet.
With all of these changes – both regulatory and technical – the best place to be is in the middle! Sitting alongside some of the most dynamic and innovative companies, which offers enterprises the ability and the agility to make changes and create a product roadmap that allows capabilities to be rolled out much faster than competitors.
Article by Lance Homer, Equinix blog network