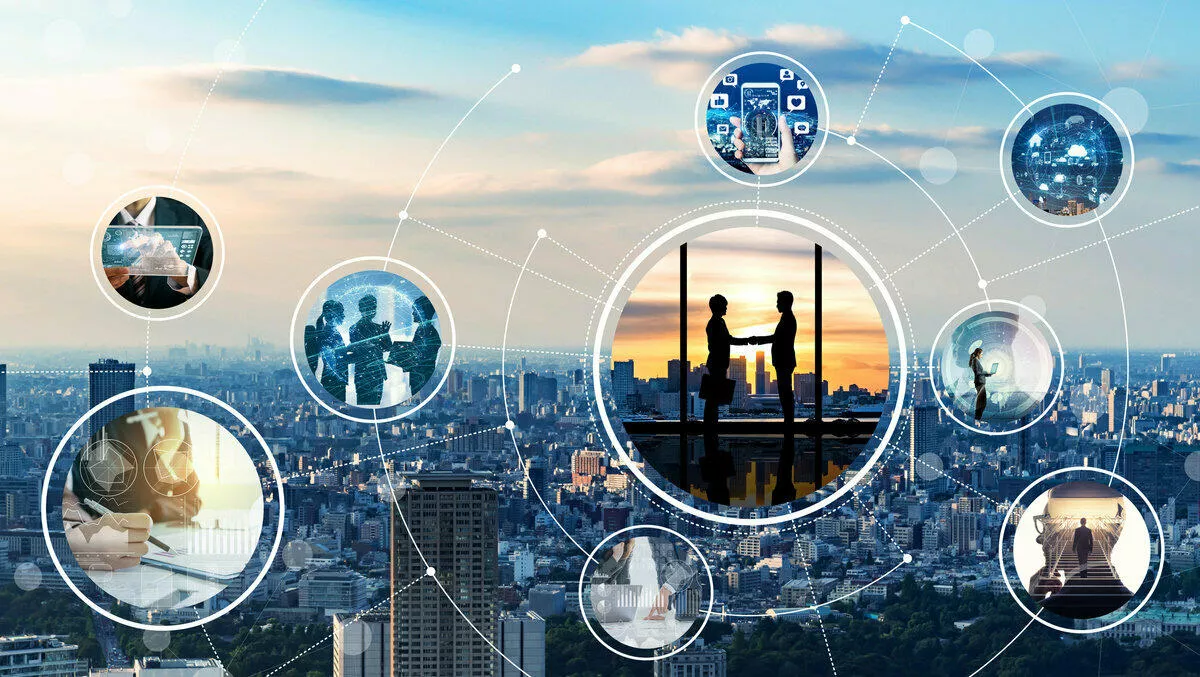 DXC Technology & VMware team up on IaC cloud platform
FYI, this story is more than a year old
DXC Technology is venturing further into managed services, with a new multi-cloud orchestration, automation, and governance solution.
DXT Managed Multi-Cloud Services powered by VMware is designed to remove the need for extensive integration throughout the IT landscape to provide a consistent management and operational experience across VMware Cloud providers.
The offering leverages VMware vRealize Automation Cloud and builds upon a proven management stack to deliver managed services on current and future multi-cloud architectures.
"DXC and VMware have a shared history of driving IT transformation and growth," says VMware's senior vice president of strategic corporate alliances, Susan Nash.
"By combining VMware's hybrid cloud offerings with DXC cloud services and industry expertise, DXC Managed Multi-Cloud Services powered by VMware gives IT the ability to rapidly deploy a universal management experience across all cloud environments, facilitating a common security, governance and compliance framework that can help minimize risk while accelerating cloud adoption.
DXC Technology cites IDC statistics that show by 2024, some 90% of Global 1000 organizations will have multi-cloud management strategies that include integrated tools across public and private clouds.
The company designed its solution to provide a universal cloud management platform that offers self-service, automation, and continuous delivery of IT services via an infrastructure-as-code (IaC) model.
"Multiple clouds are the new reality, but managing those cloud environments can be complicated," comments DXC Technology cloud and platform services senior vice president and general manager, Eugene O'Callaghan.
"DXC Managed Multi-Cloud Services powered by VMware offers a holistic cloud management solution to speed up the pace of digital change in hybrid cloud environments, optimize workloads for cloud and traditional IT, and deploy the right workload on the right platform.
DXC Managed Multi-Cloud Services powered by VMware also provides consistent service management at scale and enables clients to maximize investments in VMware for a significant multi-cloud competitive advantage.
The new cloud solution was announced at VMworld Europe earlier this month.
DXC Managed Multi-Cloud Services powered by VMware is integrated with DXC's next generation delivery platform called Platform DXC, and DXC Bionix.
For more than 15 years, DXC Technology has developed IT solutions that leverage VMware technologies.
VMware is a member of the DXC Partner Network and helps bring enterprises' digital transformations to life. DXC has several thousand mutual VMware clients in its portfolio and more than 1,000 trained and accredited VMware professionals.
DXC Technology's global reach and staff, innovation platforms, technology independence and extensive partner network enable more than 6,000 private- and public-sector clients in 70 countries to thrive on change.