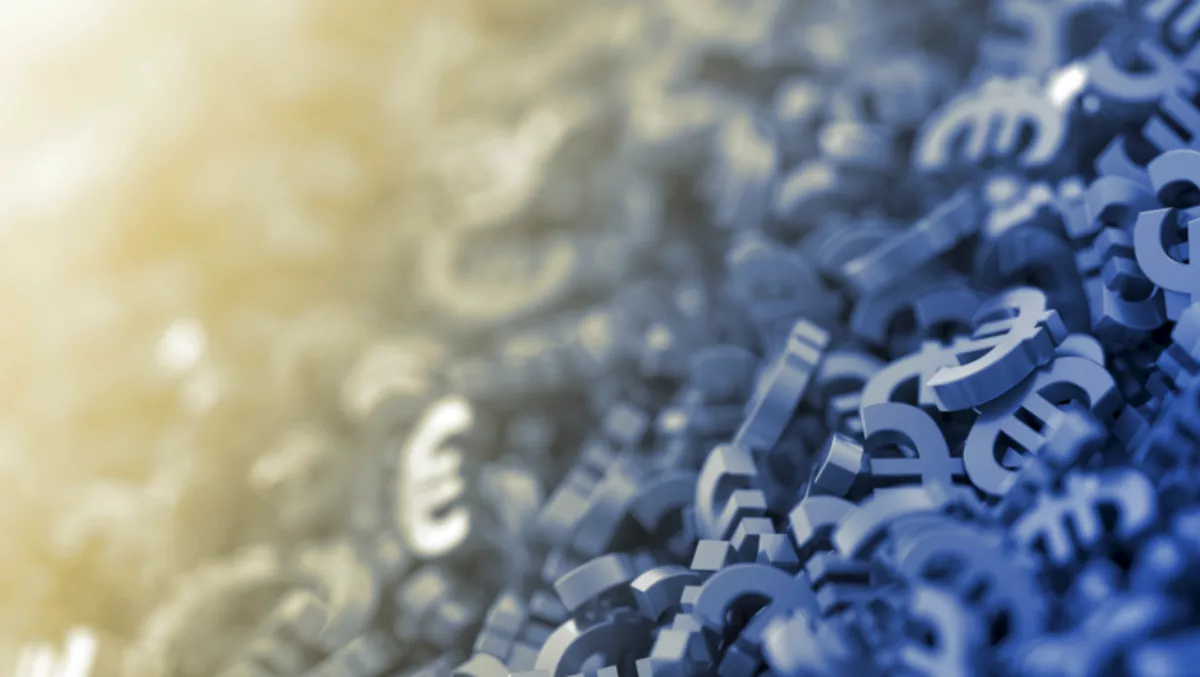 Digital transformation in Europe a €333b business
FYI, this story is more than a year old
December has arrived already, which means it's time to take a look at the year that was and the years that will be.
According to the International Data Corporation (IDC), spending on technologies and services that enable the digital transformation (DX) of business practices, products, and organisations is set to exceed €333 billion in 2022. Over the 2017-2022 forecast period, DX spending is expected to achieve a steady five year compound annual growth rate (CAGR) of 15.1 percent.
Next year IDC expects hardware and services to make up for more than 78 percent of all DX spending. As you can imagine hardware spending will be spread across many categories, which include enterprise hardware, personal devices, and IaaS infrastructure.
Services spending will be dominated by IT services (€37.9 billion) and connectivity services (€22 billion), but business services will post the most healthy growth with 19.8 percent CAGR over the five year forecast.
Globally, Europe slots in at third place for DX spending behind the United States and China respectively.
Nearly 44 percent of the €225 billion DX spend in 2019 is to be allocated to just four industries - discrete manufacturing (€34.3 billion), process manufacturing (€22 billion), retail (€22.9 billion), and utilities (€20.2 billion).
As alluded to above, manufacturing is the industry investing the most into DX. IDC says the dominant DX investment priority for European manufacturers next year will be smart manufacturing, worth more than €24.3 billion, followed somewhat further back by digital innovation (€7.75 billion) and digital supply chain optimisation (€4.8 billion).
"European manufacturing companies are increasingly adopting innovation accelerator technologies," says IDC Customer Insights and Analysis Group senior analyst Neli Vacheva.
"The sector is introducing innovation-enabled production processes, advanced asset and inventory management, and new sales models based on IoT, robotisation, artificial intelligence, machine learning, and 3D printing. IoT data utilisation efforts has repositioned manufacturers in the value creation chain and transformed entire industrial ecosystems.
IDC says the European utility industry will be throwing almost €12 billion into digital grid to develop predictive grid management and digital grid simulation.
Meanwhile, the top priority for the European retail space is omni-channel commerce which will garner around €4.4 billion of DX spending for related platforms and order orchestration and fulfillment.
"European retailers are also running fast in the DX race, with the aim of gaining a competitive advantage, while the non-DX players are confined to a shrinking addressable market," says IDC Customer Insights and Analysis Group senior research manager Angela Vacca.
"European retailers will increasingly leverage technology to renovate their business models, deliver innovative services, and enhance customer experience (CX)."
Across all industries in 2019, IDC predicts the largest investments in DX use cases to be intelligent and predictive grid management (€10.5 billion), freight management (€9.7 billion), robotic manufacturing (€7 billion), and autonomic operations (€6.1 billion).