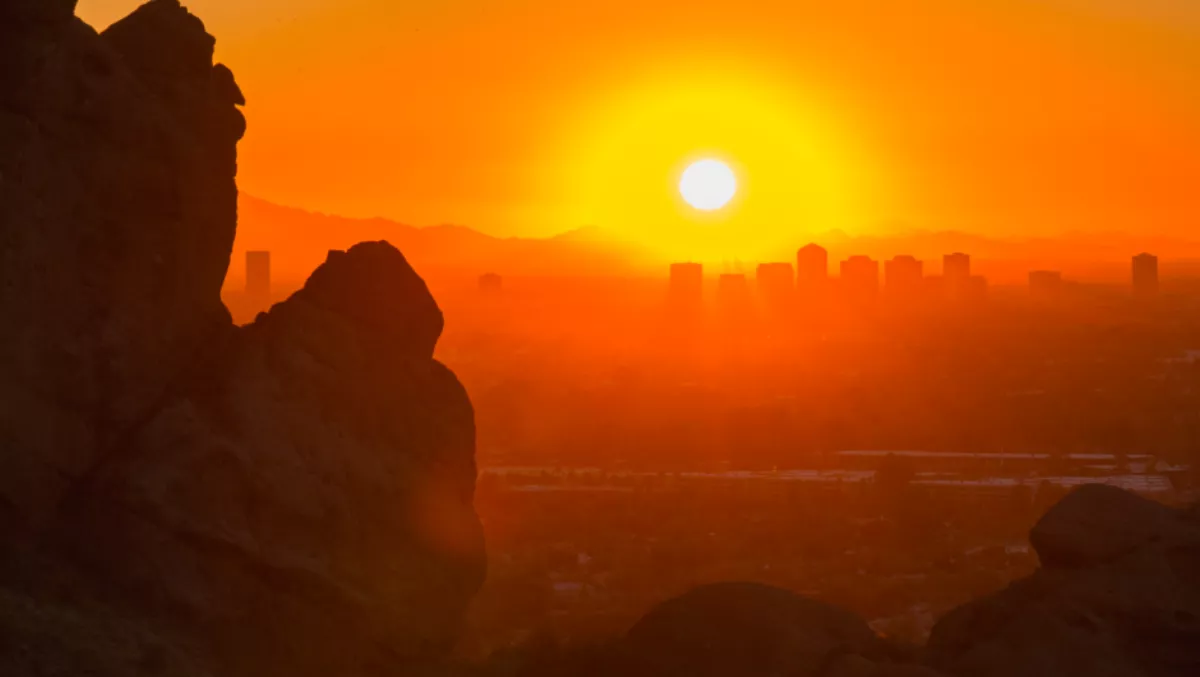 Digital Realty wins U.S. efficiency rating and commits to solar
FYI, this story is more than a year old
Digital Realty wins U.S. efficiency rating and commits to solar
In a time where the environmental impact of data centers is under the spotlight, Digital Realty has just announced a new sustainability achievement.
The company recently celebrated earning U.S. Environmental Protection Agency's (EPA's) ENERGY STAR certification for superior energy performance in 24 data centers in 2018.
In addition, the company also revealed it has invested in a new sustainable energy offering from Salt River Project, whereby Digital Realty will source a portion of the energy used by its Arizona data center portfolio from a new 100-megawatt solar plant due to be constructed in Coolidge, Arizona.
"We are excited to offer a program that can meet the needs of customers like Digital Realty, with utility-scale solar energy at a competitive price," says Salt River Project general manager and CEO Mike Hummel.
What the EPA ENERGY STAR certification actually means is that Digital Realty's data centers rank in the top 25 percent of similar facilities within the United States in regards to energy efficiency.
According to Digital Realty, its certified data centers are now saving a total of 720,000 megawatt hours relative to industry-average data centers, which is enough to power 80,000 U.S. homes for a year – while reducing its C02 emissions by 535,000 metric tons.
Within the EPA benchmark, Digital Realty is also performing better than 87 percent of the other certified data centers, with a power usage effectiveness (PUE) of 1.38 – the industry average is 1.8.
"Digital Realty's commitment to ENERGY STAR benchmarking and certification reflects its longstanding focus on achieving exceptional data center energy performance," says ENERGY STAR Commercial Buildings Program manager Michael Zatz.
"Digital Realty is leading by example in the data center industry, efficiently powering the digital economy."
The 24 facilities recognised in 2018 in aggregate represent 385,000 kilowatts of data center capacity, which accounts for more than a third of Digital Realty's U.S. data center portfolio.
"Receiving ENERGY STAR certification for a significant portion of our data center portfolio speaks to the expertise of our data center design and operations teams and their sustained focus on achieving high levels of energy performance for our customers. These certifications are another element of our commitment to deliver to our clients best-in-class global data center solutions that minimize environmental impacts," says Digital Realty Sustainability senior director Aaron Binkley.
"With respect to the solar energy enrollment, Digital Realty continues to actively engage with Salt River Project and other utility providers to identify cost-effective renewable energy solutions. We applaud Salt River Project's efforts to develop this solar offering, which supports our objectives to bring clean energy to our customers.