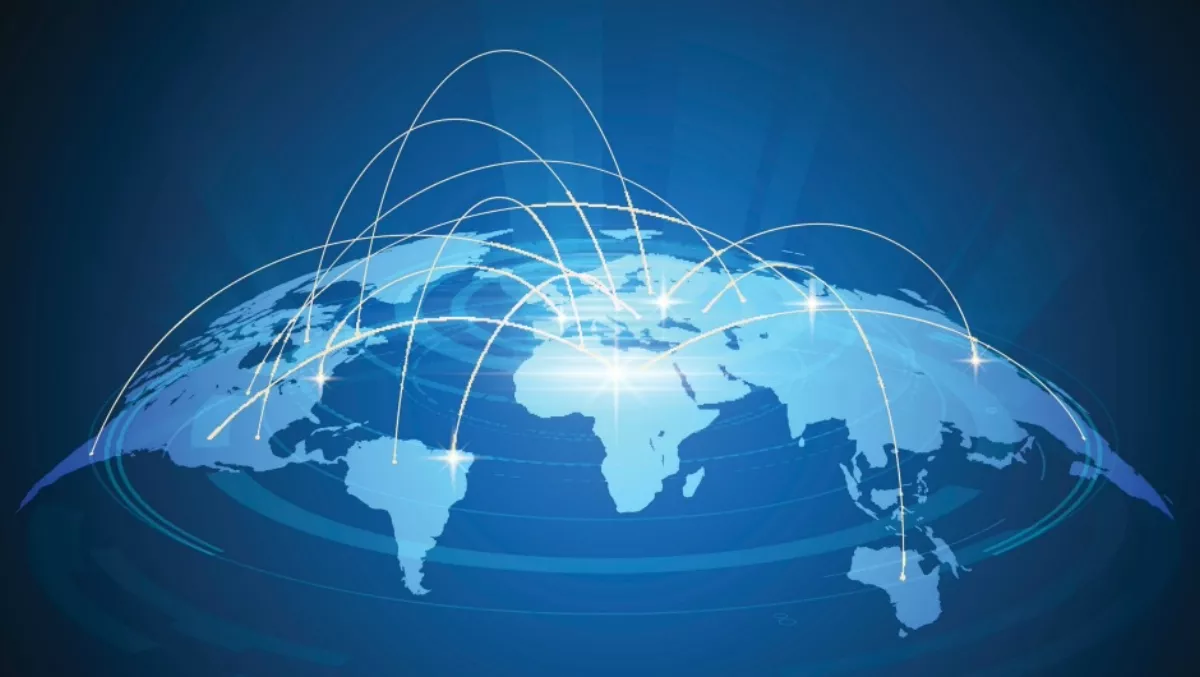 Digital Realty serves up SDN global interconnection platform
Data Center operator Digital Realty has launched an SDN global interconnection platform providing managed service providers and enterprise customers dynamic, private connections to major cloud providers, telcos and other destinations on the SDN infrastructure.
The platform leverages Megaport's global SDN network as its backend.
Sean Iraca, Digital Realty vice president of service enablement, says the requirements for both enterprises and providers 'are really starting to change'.
Digital Realty says Service Exchange is designed to help enterprises address concerns around network security, changing regulatory requirements, unpredictable performance and escalating operating costs, while efficiently managing high-performance interconnections between internal applications and cloud resources.
Iraca says Service Exchange provides access to everyone within the Megaport global network, whether within Digital Realty or without, with Digital Realty saying the offering 'future-proofs enterprise data centers providing direct access to AWS, Google and Microsoft Azure with scalability from a single cabinet to multi-megawatt colocation'.
"It gives our customers the ability to interact not only with cloud service providers and managed service providers and other partners within the digital space, but it also allows them to extend to any other destinations that are on the network globally.
Digital Realty has integrated the features of Megaport's portal into the Marketplace portal, acquired through its acquisition of Telx, which allows users to order and provision cross-connects and open trouble tickets.
Iraca says offering will provide customers with full visibility and management via a single pane of glass.
Digital Realty will deploy redundant hardware switching fabrics at the edges, providing customers the ability to leverage not just the redundancy that is part of the Megaport network, but also the ability to architect redundancy within a data center itself.
Iraca says as enterprises move from building IT to consuming IT, moving their workloads into cloud services, is driving demand for cross-connection facilities.
"As companies adopt private cloud and hybrid cloud, this gives them the ability to access via a single port or redundant port if redundancy measure for them, into our switching fabric and then get multiple cloud acess and be able to manage it dynamically," he says.
For managed service providers and network service providers, Iraca says the offering enables access to smaller cloud service providers who may not take direct network access or offer private access themselves.
"It is very flexible and we have seen indicators in the market that show it really resonates well across MSPs, CSPs and enterprises," Iraca says.
The offering launches on November 4 in eight North American markets, followed by rollout to 16 more markets – including Singapore, London, Amsterdam and Dublin, by mid-2017.
Iraca says Asian rollout is expected early next year. While no specific dates have been set for Australia, Iraca says the company, which has facilities in Sydney and Melbourne, is already receiving enquiries from Australian customers, which will drive the new services into the market.
"Australia has really high adoption of private access to cloud services for Amazon, Microsoft, etc.
"As we continue to build our roadmap expansion plan it will be demand driven and I expect we will see high demand as we are already getting enquiries from customers around Australia," he says.
"Our plan is to be aggressive as we roll this out.
"We will dense up and expand within all of those markets. As we go we could see a lot of additional markets pulled into it.
For the New Zealand market, Iraca says little action is being seen with regards to plans for hyperscalers to launch private access environments in New Zealand, with Kiwi businesses instead leveraging local service providers to backhaul into markets with private access.