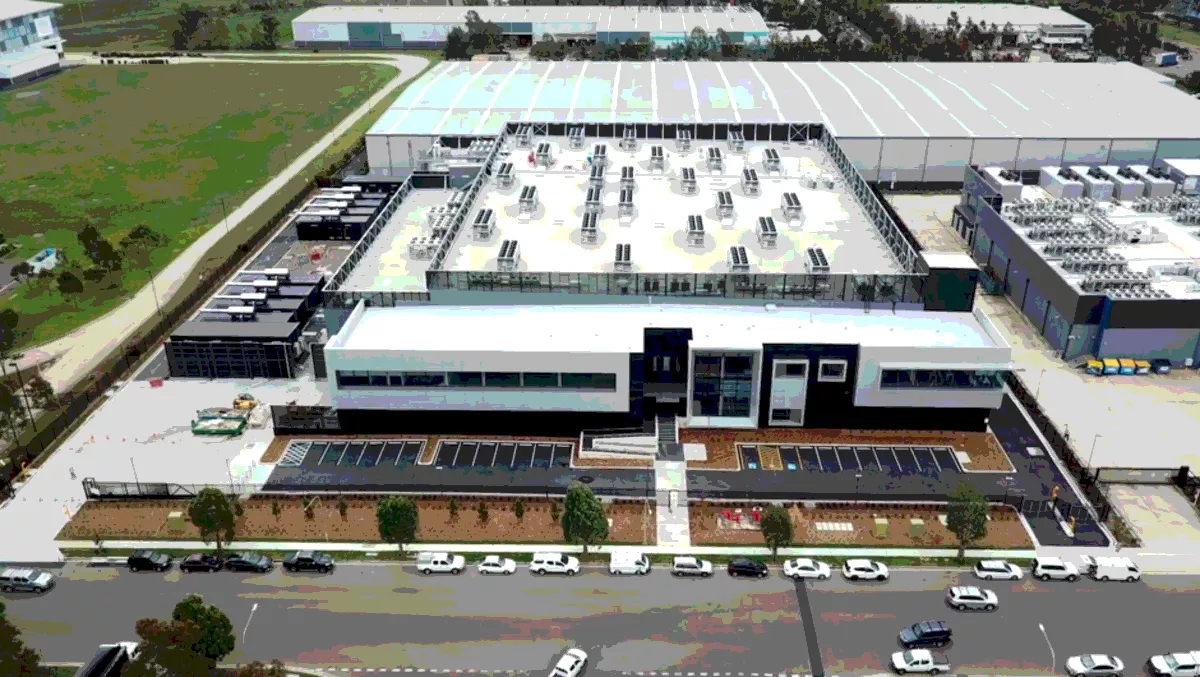 Digital Realty opens new AU data centre – and announces another one
Digital Realty has cut the ribbon for its fifth data center in Australia.
The new environmentally-friendly facility is located in Sydney's Erskine Park and holds the appropriate title 'Digital Erskine Park II', adding 7,000 square metres of floor space and 17.4 MW of critical IT power capacity to both Australian and international customers.
However, the company is wasting no time after also announcing the acquisition of an additional 1.4 hectare piece of land in Erskine Park, which will be home to a new 12 MW data center to complement Digital Realty's connected campus – and aptly named Digital Erskine Park III.
When complete, Digital Realty's Australian data center footprint will extend to six facilities and represent a total investment of just over AU$1 billion.
Digital Realty CEO A. William Stein says the Sydney expansion is a direct reflection of the relentless demand.
"Sydney's status as a global hotspot for innovation, and a key city for multinationals as they touch down into the Asia Pacific region, makes it a critically important destination for us," says Stein.
"This facility will serve the community well as a strong addition to Sydney's data and technology infrastructure, which is increasingly under-resourced due to the rapid growth of inbound business and the regional digital economy.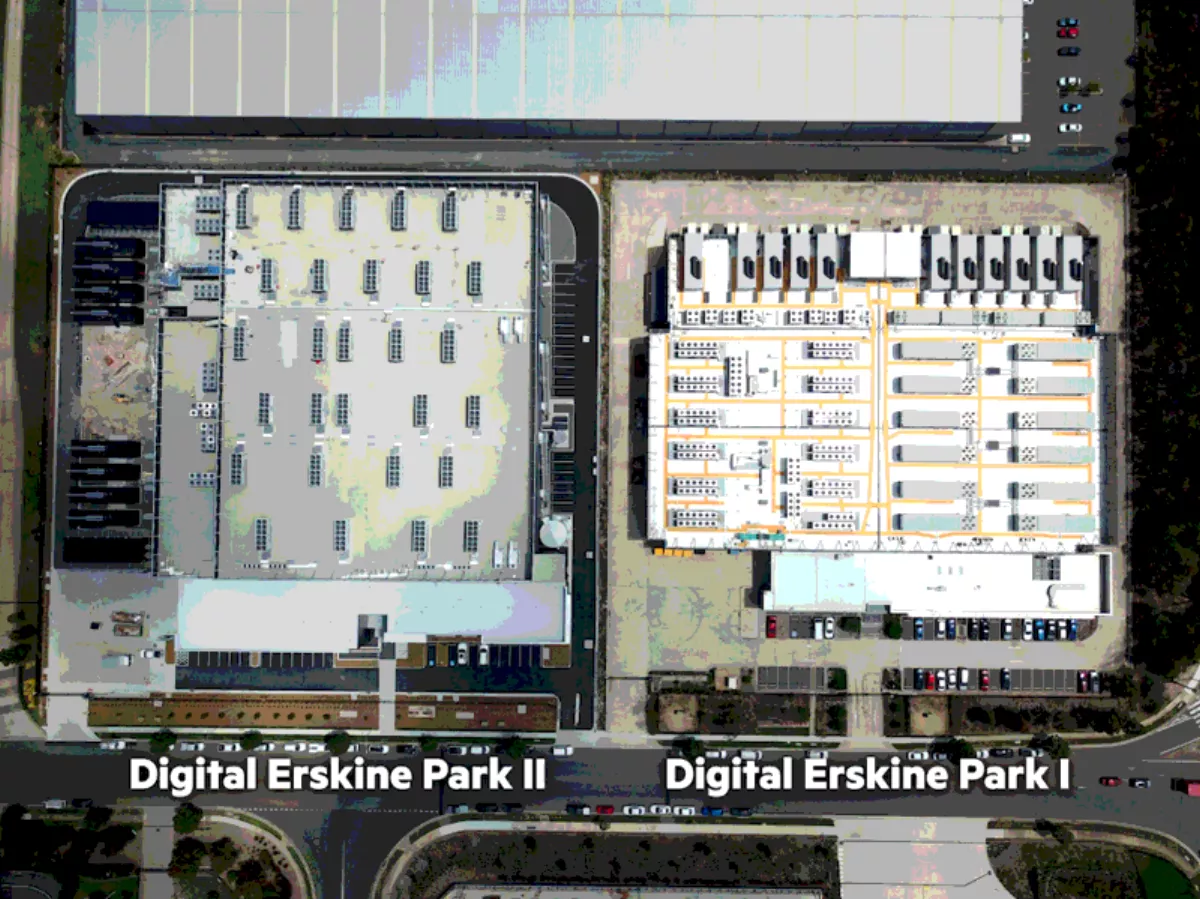 Member for Mulgoa Tanya Davies MP congratulated Digital Realty on the grand opening of Digital Erskine Park II.
"The opening of this state-of-the-art facility is a huge win for the people of western Sydney. With more professional jobs coming into our region, there are more opportunities for people to live, work and invest in western Sydney, now and into the future," says Davies.
"The New South Wales government is committed to growing opportunities for people not only to live, but also to work in western Sydney. We will continue to work hard to ensure people throughout western Sydney have access to fulfilling careers right here at home."
Some of the technical aspects of the newly opened facility include:
It was built using Digital Realty's trademarked 4.0 POD Architecture performance-optimised data center design, utilising a modular methodology to build out raised floor data center space capacity using standard power and cooling building blocks for cost-effectiveness, design flexibility, and energy efficiency.
It has a state-of-the-art cooling system that includes a pumped refrigerate economizer cycle that delivers an impressive power usage effectiveness (PUE) without water usage. The facility also features lithium ion battery technology.
It will be connected via dark fibre to the existing facilities on the Digital Realty Erskine Park connected campus to bring together critical data center, network, cloud and connectivity providers under a single, secure environment.
"Our new facility will empower our customers to successfully tackle their unique digital transformation objectives with agile data center solutions built for growth and harnessing the power of proximity needed for latency-sensitive applications," says Digital Realty Asia Pacific Design - Construction vice president Peter Adcock.
"Sydney is ideally placed on the Eastern Seaboard, with the fibre optic backbone that runs up through Brisbane and Queensland, and down to Canberra and Melbourne. It picks up a large part of the Australian population and is strategically located along submarine fibre cable routes."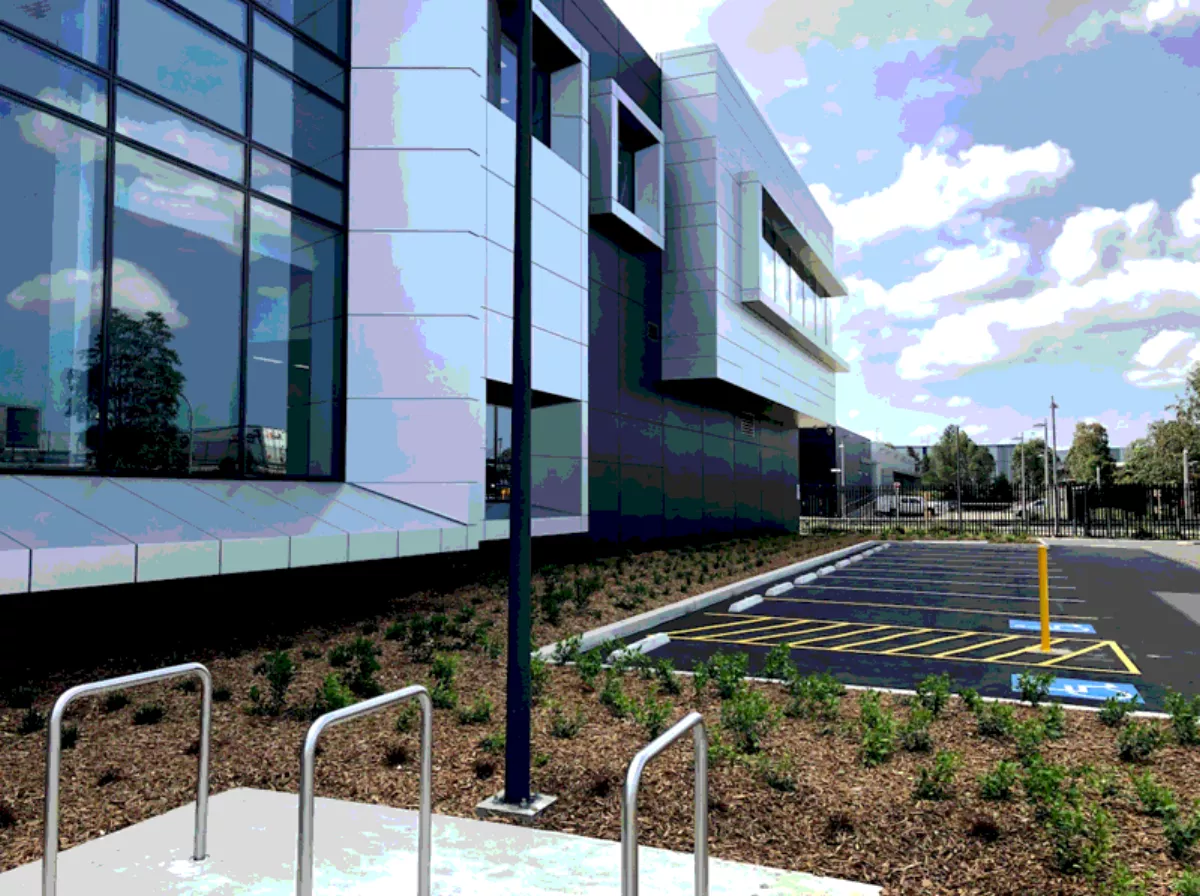 As aforementioned, rather than sitting on its hands, the company has already acquired land and announced plans for its next Sydney expansion. Design and planning work for Digital Erskine Park III is expected to begin shortly with incremental capacity scheduled to be delivered by 2020.
The company expects to employ up to 500 local contractors to complete construction of the new facility, with 30 new permanent roles up for grabs once fully operational, including facilities managers, engineers, security personnel, and additional contractors.
"We are excited to further expand our presence in Sydney, a key market for us in Australia and the wider Asia Pacific region," says Digital Realty Asia Pacific chief financial officer Krupal Raval.
"The time is right for this expansion. Given the fantastic market demand we have seen for our newest facility that just opened, we have already started the design and planning process for the next phase of our Erskine Park connected campus. We expect to break ground soon, with the goal of delivering our next data center for customers requiring critical IT space in Sydney by 2020.
Vertiv is a longstanding partner of Digital Realty, and the company's Australia and New Zealand managing director Robert Linsdell congratulates Digital Realty on the expansion and its continued commitment to sustainability – particularly given the skyrocketing demand for more and more data.
"This has a huge impact on energy, and we estimate data centers now consume at least five percent of power generated in Australia, causing concern for businesses," says Linsdell.
"Digital Realty is defining the standard for responsible and efficient colocation and cloud services in Australia, and this expertise will become more vital as businesses continue to invest in energy-hungry, cloud-reliant and data-driven services such as virtual reality and artificial intelligence.