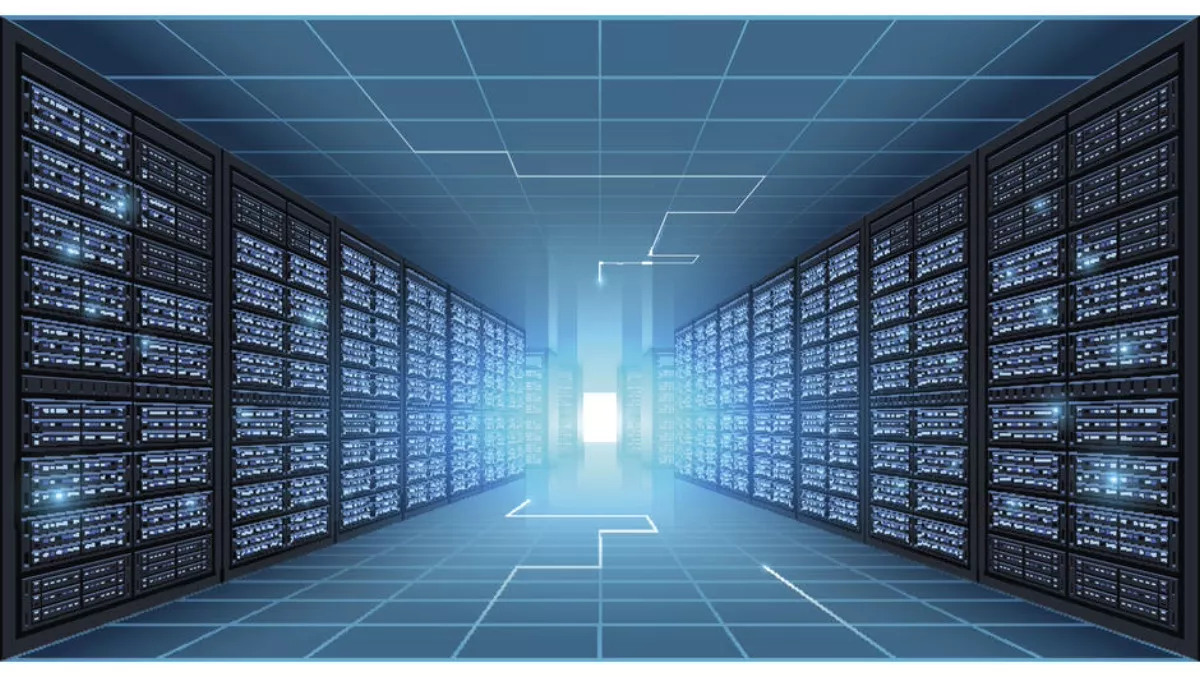 Digital Realty: The Cloud, the data center and the growth of APAC
The growth of cloud is no longer a surprise.
Today, IDC estimates that customers will spend US$554 billion on cloud computing and related services in 2021, more than double the level of 2016.
It is no longer a question of do we move to cloud but rather how do we move to cloud?
As the cloud market matures, organisations are starting to use services more strategically. They especially want to quickly scale their infrastructure capacity to manage the surges ('peaks') in information and transactional data generated by their digital products and services.
Businesses in Asia Pacific are also more ambitious with the need to expand their businesses not only in the region but globally as well.
With fast mover advantage becoming more important, these businesses need to quickly establish their IT infrastructure and hit the ground running.
To take advantage of the full and transformative potential of the cloud, IT and Business leaders must first assess whether their company's infrastructure is 'Cloud Ready?' In Asia Pacific, the process could also mean confronting some tough questions, such as:
In unchartered 'cloud' territory, if we have to fail to learn, how do we fail fast (and cheap with minimal impact)?
What's the fastest and most cost-effective way to expand our business from a base in Asia into North America and Europe?
How best can we connect cities to consume single or multi-cloud services as we expand globally to adapt to the local market?
How can we ensure high standards in reliability, security and governance as we migrate workloads off Prem and into the cloud?
How can we balance cost and performance across the organisation?
Leveraging 'Interconnection Centers'
I've spent my career helping leading organisations in Asia Pacific build robust and profitable models for network distribution.
Hands-on experience with customers has shown me how taking advantage of globally ubiquitous, on-demand interconnectivity can help businesses swiftly expand their regional and global footprints.
The most advanced organisations are becoming more 'inter-networked' with ecosystems of network service providers (NSPs) and cloud service providers (CSPs).
These connections are helping them access whatever cloud computing power they need, when they need it, for greater agility and cost-efficiency. This leaves them better positioned to compete and win in the digital era.
Asia Pacific, a key growth markets for many businesses in US and Europe, meant that we are witnessing a major increase in cross-border data flow – at least more than 45 times since 2005.
According to McKinsey - Company, data flow from key regions such as North America and Europe into Asia has increased from 100-500 Gbps and less than 50 Gbps in 2005 to 5,000 - 20,000 Gbps and 1,000 to 5,000 Gbps respectively in 2014 - showing that companies are operating across borders and relying on technology more than ever.
One benefit ecosystems offer would be during the often tedious process of expanding into other regions.
As ecosystems are generally interconnected on a global level, companies can rely on existing ecosystems (or Service Exchanges) to quickly establish their IT infrastructure and hit the ground running.
The increase in data flow and also the rapid rise of cloud services contribute to significant growth of data centers in Asia Pacific.
Data centers today become interconnection nodes for businesses because they can use reliable, secure 'interconnection centers' or common platforms that are shared among ecosystems of NSPs, CSPs and supply chain partners versus building their own platforms.
At the current rate of growth, the Asia Pacific data center market could well exceed the European market by 2021.
The Digital Center revolution
Becoming a digital enterprise is no longer simply about becoming more efficient. It is about operating effectively in a smarter world.
One of the keys to achieving this is having a data center that's part of a vibrant, connected digital ecosystem.
Data centers, interconnected via dark fibre, today offer businesses the opportunity to leverage on existing ecosystems that brings together carrier-neutral connectivity with a wide range of telecommunications providers, services providers and business partners in an open cross-connect model.
These data centers connect enterprises with best-of-breed Information-as-a-Service, Platform-as-a-Service and Software-as-a-Service offerings to enhance the performance of their digital supply chains - wherever in the world those are located.
This allows businesses to be in a strong position to leverage or incorporate new technologies to obtain that competitive edge. At the same time, such ecosystems helps businesses integrate complex mixed-mode IT environments with multiple public and private clouds.
It is also essential to being able to adjust computing power, storage and network capacity as required.
With cloud computing growing hand in hand with the data center industry to support the massive data flow, we are laying the ground work to progressively unlock the full potential of a digital economy here in Asia Pacific.
As a high growth region with many emerging markets, businesses in Asia Pacific have the opportunity to leapfrog their competitors in more established regions if they implement the right strategy in building their digital infrastructure.