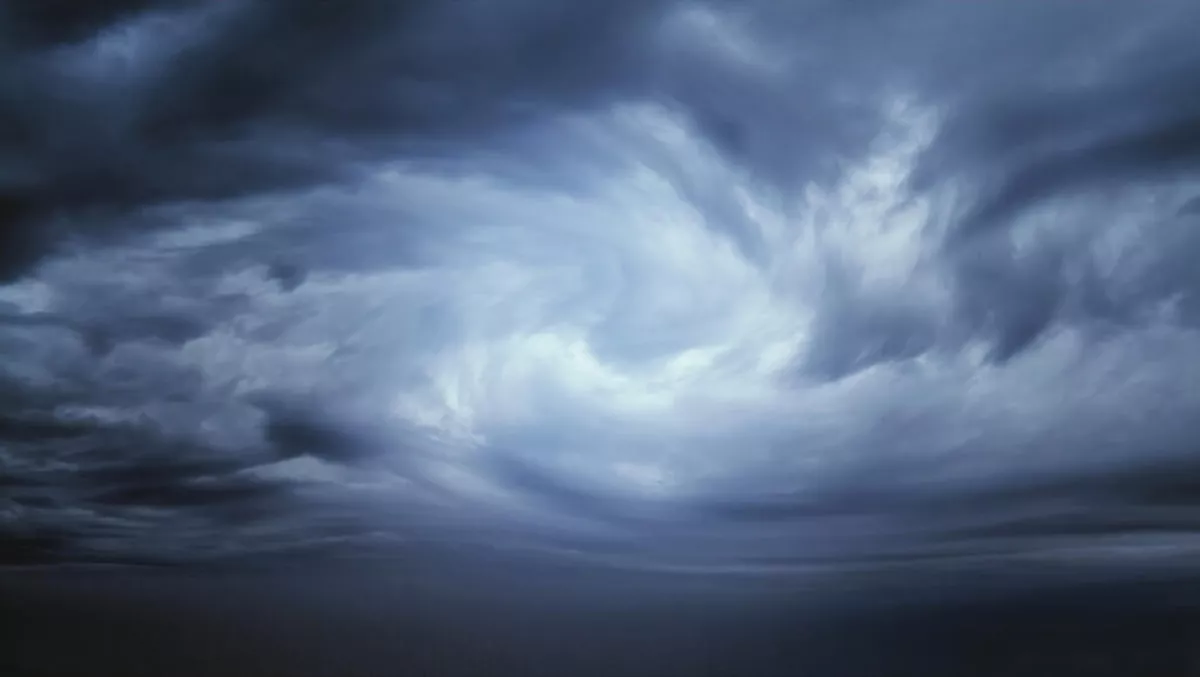 Dell Technologies: 2018 will be the year of the mega cloud
Dell Technologies has announced its prediction for the technology market in the year ahead - and there is a strong focus on human-machine partnership.
Here are some of the company's key predictions for 2018:
AI will do the 'thinking tasks' at speed
Over the next few years, AI will change the way we spend our time acting on data, not just curating it.
Businesses will harness AI to do data-driven "thinking tasks" for them, significantly reducing the time they spend scoping, debating, scenario planning and testing every new innovation.
It will mercifully release bottlenecks and liberate people to make more decisions and move faster, in the knowledge that great new ideas won't get stuck in the mire.
The APJ region, emerging as the leader in innovation in artificial intelligence, will start to see real examples of these benefits becoming a business reality.
Danny Elmarji director of system engineering, Dell EMC ANZ, says "Increasingly, virtual prototyping and real-time virtual analysis are no longer options, but necessities.
"AI and data analysis in real-time means that you can develop your idea and test it, as many times as you want and still get to market quicker and cheaper. Instead of, say, crash testing a new car design a limited number of times in the real world, you can quickly do thousands of virtual tests.
While some theorists claim AI will replace jobs, Elmarji says "there will also be new jobs created in areas that we don't even know about yet.
For example, we'll see a new type of IT professional focused on AI training and fine-tuning.
"As a society, we need to help people develop the skills that will compliment what AI can do.
Embedding the IQ of Things
Starting in 2018, we'll take gargantuan strides in embedding near-instant intelligence in IoT-enhanced cities, organisations, homes, and vehicles.
With the cost of processing power decreasing and a connected node approaching $0, soon we'll have 100 billion connected devices, and after that a trillion.
The magnitude of all that data combined, processing power with the power of AI will help machines better orchestrate our physical and human resources.
We'll evolve into 'digital conductors' of the technology and environments surrounding us. Technology will function as an extension of ourselves. Every object will become smart and enable us to live smarter lives.
"It's like a sports team, the coach provides guidance for overall play, but the players need to decide instantly how to kick that ball. The devices in IoT can make those instant decisions, but the bigger picture information passes throughout the network to create smarter outcomes," says Elmarji
We're seeing this in our cars - the 'ultimate mobile device' - which are being fitted out with ultrasonic sensors, technology that makes use of light beams to measure distance between vehicles and gesture recognition.
In time, these innovations will make autonomous driving an everyday reality.​
We will don AR headsets
It won't be long until the lines between 'real' reality and augmented reality begin to blur.
AR's commercial viability is already evident. For instance, teams of construction workers, architects and engineers are using AR headsets to visualise new builds, coordinate efforts based on a single view of a development and train on-the-job laborers when a technician can't be on site that day.
AR at work will bring together people and humans, allowing people to interact with data in ways they never have before.
This region will be the testbed for these applications, as it starts its journey to dominating AR innovation and application.
Of course, VR has strong prospects too. It will undoubtedly transform the entertainment and gaming space in the near term, thanks to the immersive experiences it affords, but smart bets are on AR becoming the de facto way of maximising human efficiency and leveraging the 'tribal knowledge' of an evolving workforce.
A deeper relationship with customers
Dell Technologies' Digital Transformation Index shows that 52% of businesses in the Asia Pacific and Japan (APJ) region think they may become obsolete within 3-5 years and 83% feel threatened by digital start-ups.
It's never been more important to put the customer experience first.
Over the next year, with predictive analytics, machine learning (ML) and AI at the forefront, companies will better understand and serve customers at, if not before the point of need.
Customer service will pivot on perfecting the blend between man and machine. So, rather than offloading customer interactions to first generation chatbots and predetermined messages, humans and automated intelligent virtual agents will work together, as one team.
APJ consumers are already demanding: digitally-savvy and embracing mobile-driven interactions, they are also adopting technology driven interactions like alternative payment methods.
In fact, much of the innovation in payments on a global scale is being driven by industry leaders in this region, and consumer demand for this will increase exponentially. 2018 will see brands being pushed to meet those consumer expectations.
"You will see a blend of human and robotics working together to provide better customer service. Your doctor will rely on AI and analytics to stay abreast of the latest research and they can focus on your individual needs," says Elmarji
Bias check will become the next spell check
Over the next decade, emerging technologies such as VR, AI, will help people find and act on information without interference from emotions or external prejudice - while empowering them to exercise human judgment where appropriate.
In the short-term, we'll see AI applied to hiring and promotion procedures to screen for conscious and unconscious bias.
Meanwhile, VR will increasingly be used as an interview tool to ensure opportunities are awarded on merit alone, e.g. by masking a prospective employee's true identity with an avatar.
By using emerging technologies to these ends, 'bias check' could one day become a routine sanitiser, like 'spell check'- but with society-wide benefits.
"Studies show that the gender or ethnicity of the name on a resume can unconsciously influence recruiters. Machine learning can just look at a set of resumes solely on the skill sets that match the hiring profile," says Elmarji.
"It doesn't matter how old the candidates are, what they look like, what their name is, their location or any other factors that may influence humans.
We'll journey toward the "mega-cloud"
Cloud is not a destination. It's an IT model where orchestration, automation and intelligence are embedded deeply into IT Infrastructure.
In 2018, businesses are overwhelmingly moving toward a multi-cloud approach, taking advantage of the value of all models from public to private, hosted, managed and SaaS.
Some markets like ANZ and Japan are already leading the way in this approach. However, as more applications and workloads move into various clouds, the proliferation of cloud siloes will become an inevitability, thus inhibiting the organisation's ability to fully exploit data analytics and AI initiatives.
This may also result in applications and data landing in the wrong cloud leading to poor outcomes.
APJ organizations will still be challenged to address their infrastructure to address immediate challenges but still have to keep a view of future applications.
As a next step, we'll see the emergence of the "mega cloud", which will weave together multiple private and public clouds to behave as a coherent, holistic system. The mega cloud will offer a federated, intelligent view of an entire IT environment.
To make the mega cloud possible, we will need to create multi-cloud innovations in networking (to move data between clouds), storage (to place data in the right cloud), compute (to utilize the best processing and acceleration for the workloads), orchestration (to link networking, storage and compute together across clouds) and, as a new opportunity, customers will have to incorporate AI and ML to bring automation and insight to a new level from this next generation IT environment.
"Organisations are now smarter about which cloud is right for which application. We're moving onto to intelligent cloud consumption, where data is housed in the most suitable type of cloud, with AI adding and removing services as needed, and the user just knows that it's where they need it to be," adds Elmarji
The year to sweat the small stuff
In this increasingly interconnected world, our reliance on third parties has never been greater.
Organizations aren't simple atomic instances; rather, they are highly interconnected systems that exist as part of something even bigger. The ripples of chaos spread farther and faster now that technology connects us in astonishing ways. Consider that one of the most substantial data breaches in history occurred because attackers used credentials to log into a third-party HVAC system.
"For the first time, security will be part of the conversation the whole way through," continues Elmarji
"The threats are going to keep growing and the only way to address them is with a multi-prong strategy.