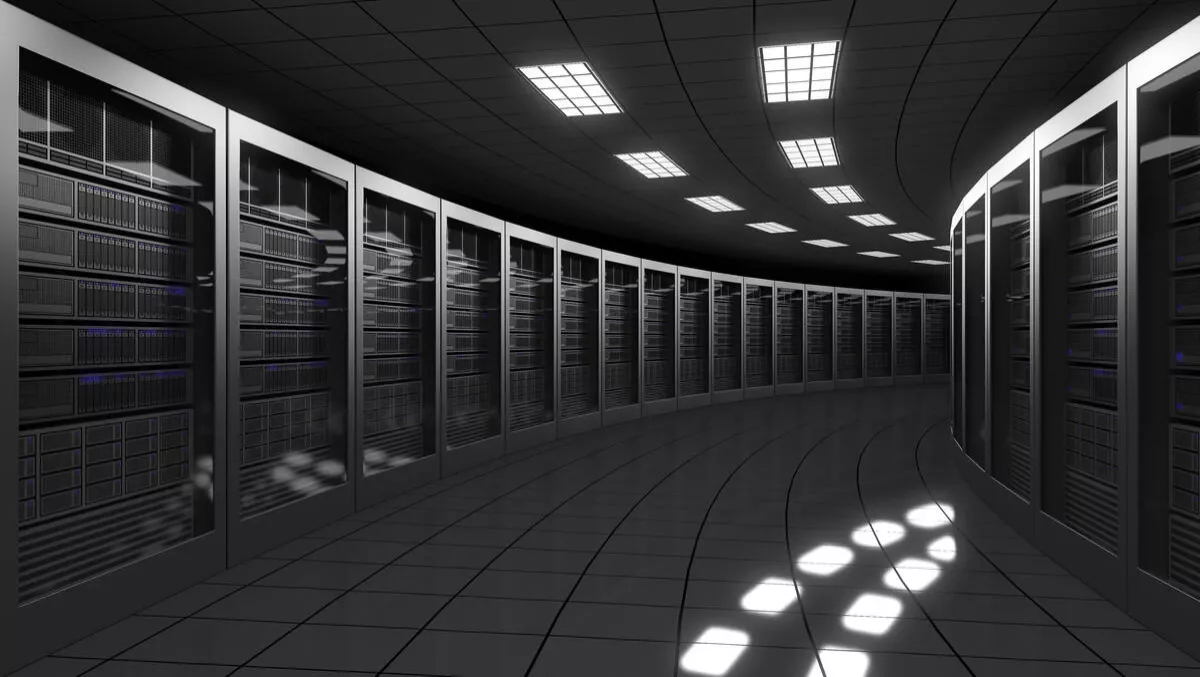 Dell EMC's data center modernization mission continues with 3 announcements
Dell EMC has expanded its midrange storage with two new SC all-flash storage arrays.
The announcement also included a number of key software updates to Dell EMC Unity.
Additionally, Dell EMC introduced its Future-Proof Storage Loyalty Program, an initiative offering a three-year satisfaction gurantee along with other customer benefits, including all-inclusive software, hardware investment protection and free Virtustream Storage Cloud.
Dell EMC adds to mid-range storage portfolio
Designed to help customers modernize their data centers, the new Dell EMC SC5020F and Dell EMC SC7020F storage arrays feature:
All-Flash performance - Up to 399,000 IOPS per array and 3.9 million aggregate IOPS per multi-array federated cluster
Federated data mobility, scale and protection - Ships ready to link into federated multi-array clusters for easy, non-disruptive workload migration and load balancing; includes auto-failover feature for built-in business continuity
Self-optimising efficiency - Intelligent data deduplication and compression, RAID tiering and pervasive thin provisioning help make cost savings automatic
All-inclusive software - Every advanced SC Series feature is included with no extra software licenses to purchase or maintain
The new storage arrays are offered as 3U appliances featuring dual active/active controllers with 8-core Intel Xeon processors and up to 256GB memory and multiprotocol support for 10GB iSCSI and 16/32GB FC network connections.
Updates to Dell EMC Unity
The aim of Dell EMC's Unity portfolio is to help organisations speed up deployment, streamline management and seamlessly tier storage to the cloud.
The new Unity v4.3 OS now includes several updates, such as:
Enhanced All-Flash efficiency with the addition of inline deduplication
Synchronous file replication helps ensure zero data loss business continuity
New capability enables online data-in-place storage controller upgrades
Dell EMC's Future-Proof loyalty program
Offering guarantees throughout the lifetime of the array, the vendor program for Dell EMC Unity and SC Series includes:
Three-year satisfaction guarantee – Dell EMC products will perform as advertised for customers, satisfaction guaranteed.
4:1 All-Flash Storage Efficiency Guarantee – Offered without complex pre-assessments and restrictions.
"Never-worry" data migrations – Customers can seamlessly upgrade to new Dell EMC storage with built-in data migrations that are always online and non-disruptive.
Hardware Investment Protection – Customers get flexible credit towards storage controller upgrades or trade-in credit towards the purchase of any new product across the Dell EMC portfolio.
All-inclusive Software – Dell EMC midrange storage products ship with everything needed to store, manage and protect data with no extra licenses to purchase or maintain.
Built-in Virtustream Storage Cloud (for Dell EMC Unity only) – Customers can automatically tier files and storage snapshots to the cloud with no capacity costs for one year, up to the program allotment.
"To help our customers with data center modernization, we're delivering innovative features and performance in the new SC All-Flash and also boosting the efficiency and utility of Dell EMC Unity in the latest Unity OS software update," explains Jeff Boudreau, president, Storage Platforms, Dell EMC.
Ng Tian Beng, senior vice president and general manager, APJ Channels, Dell EMC, comments, "Organisations in APJ are increasingly investing in technology that will support their data center modernization long-term, which is driving demand for midrange storage in the region.
"The expansion of our storage portfolio and Future-Proof Storage Loyalty program benefits both partners and customers, with partners now able to create more competitive deals, and customers able to continue their IT transformation journeys without concerns of technology obsolescence.
SC All-Flash will be available in December. The new Unity OS v4.3 will be made available in January 2018 to Dell EMC Unity customers with a valid support contract. The Dell EMC Future-Proof Storage Loyalty program is available now with the purchase of any new SC Series or Dell EMC Unity data storage array directly through Dell EMC or any of its certified channel partners.