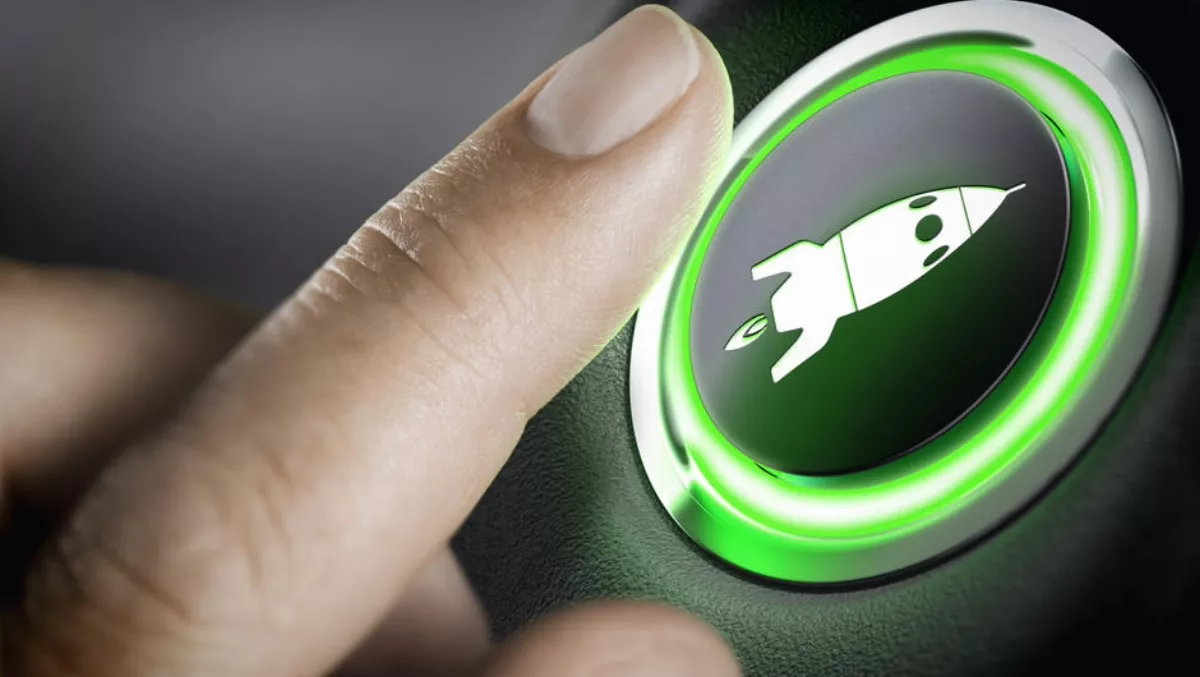 Dell EMC unveils latest fabric switch focusing on the 'modern data centre'
By Ashton Young,
Thu 16 Aug 2018
FYI, this story is more than a year old
Dell EMC has introduced its latest Z-series 100GbE fabric switch (Z9263F-ON).
The release doubles the capacity of its predecessor and comes equipped with a host of open solutions for modern enterprise and service provider data centres.
It's no secret that data centres are the foundation for IT operations and service delivery, with investments in these facilities – regardless of whether they're on-premise, hosted, or available as cloud facilities – are on the rise.
And then there is the surging adoption of virtualisation and automation technologies that are significantly transforming data centre architectures. Dell EMC says this trend is evident across the board, from hyper-converged environments all the way to hyper-scale environments.
According to Dell EMC, a growing requirement among enterprise and service provider buyers is that they be able to make independent purchasing decisions around the networking hardware and software that they choose. Dell EMC calls this Open Networking and asserts it is central to the shift towards software-defined networking (SDN) – and that its latest Z-series switch embraces this new model to enable greater innovation, savings, and control.
Powered by Broadcom's 6.4 Terabit/second Ethernet switching silicon StrataXGS Tomahawk II, the new platform's purpose is to hone in on the high-performance data centre spine or fabric applications to provide 'ultra-fast' network connectivity between data centre racks.
This accounts for 64 ports of 100GbE in a compact 2RU form factor. Dell EMC networking and solutions senior vice president and general manager Tom Burns says this makes the new Z9264G-ON ideal for customers that are looking to retire large and costly legacy chassis switching systems.
"Our enterprise and service provider customers have been unequivocal in their desire for innovative and Open Networking solutions for their data centre infrastructure," says Burns.
"The new Z9264F-ON delivers on that desire, providing our customers with the most capable 100GbE switching platform in the industry and granting our customers maximum control over their network spend and their infrastructure."
Broadcom Switch Products senior vice president and general manager Ram Velaga says Dell EMC is helping to transform modern data centre networks with its vision for Open Networking.
"It's exciting to see the momentum building around network disaggregation, leveraging the industry-leading breadth and velocity of Broadcom's switch silicon portfolio," says Velaga.
"We're looking forward to the success of the new Z9264F-ON platforms, powered by our StrataXGS Tomahawk II silicon, in delivering peak network performance to customers along with maximum software choice."
And it would seem that Dell EMC is placing its bets in the right area, as ACG Research principal analyst Paul Parker-Johnson says open source software and Open Networking hardware go hand-in-hand.
"According to our recent study, we expect the data centre switching and routing market to grow from $8.1 billion in 2018 to $19.9 billion in 2023, reflecting continued growth in cloud provider infrastructures as well as new sources of demand in enterprise and service provider 'edge cloud' deployments," says Parker-Johnson.
"Open source networking software and hardware will play a significant role in these deployments, growing at a compound rate of 40 percent through 2023, earning a 15 percent share by that date."