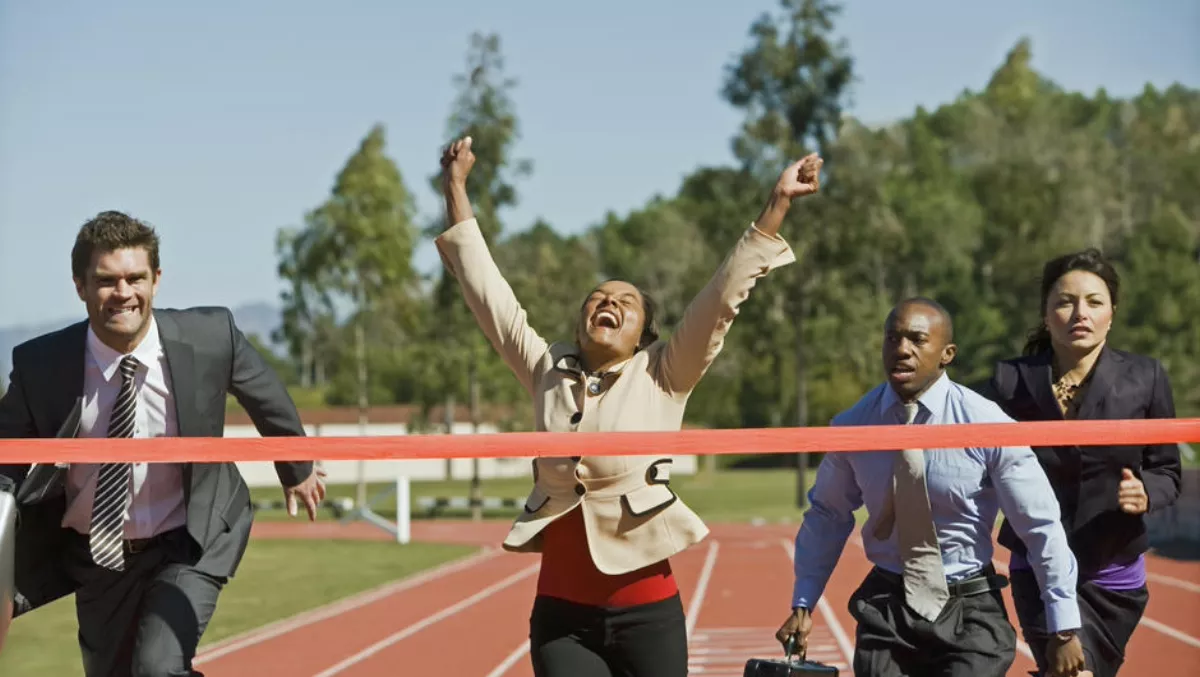 Dell and HPE share the lead in India's surging server market
The server market in India is in a very good place with digital transformation driving huge growth.
According to the International Data Corporation (IDC), India's overall server market underwent a year on year (YoY) increase of 33.7 percent in terms of revenue to reach US$354.8 million in Q1 – as opposed to $265.3 million in Q1 2017.
The overall market is being dominated by x86 servers which now account for 92 percent of the overall server market in terms of revenue with major deals coming from tier-1 telcos, large IT, ITeS companies, banking and retail. However, the x86 server market's revenue increased by 33 percent, which is nothing to sneeze at but it is less that the non x86 server market which surged by 42.8 percent.
Revenue in the x86 server market hit $323.3 million in Q1 2018, while the non x86 server market accounted for the remaining $28.5 million. Banking remains the top vertical with 51.7 percent revenue share trailed by education, insurance, and manufacturing with 12.8 percent, 8.5 percent, and 8.1 percent respectively.
When it comes to form factor, rack optimized servers have shown a strong adoption in end-users and accounts for two thirds of overall x86 server revenues in Q1 2018.
When it comes to the vendors in the non x86 market, IBM holds the biggest piece of the pie with 59.3 percent market share, followed by HPE with its share 21 percent. Meanwhile, Dell and HPE jointly lead the x86 server market with Dell accounting for 28.3 percent of the market revenue and HPE on an almost equal 27.6 percent.
According to IDC, Dell's consolidation of its business in existing EMC accounts has resulted in the company's gain in the market share by approximately 12 percentage points during the first quarter of 2018. HPE's major deals came from telco and professional services verticals, while Lenovo underwent growth for the third consequent quarter with new product portfolio and channel programs, and Cisco saw major wins in professional services and banking.
Interestingly, market share from original design manufacturers (ODMs) fell from 31 percent in Q4 2017 to 22.1 percent Q1 2018.
"Data in organisations is growing, and it has to be harnessed to deliver business outcomes. We expect the server market in India to grow providing enterprises the effective compute platform to harness data across various workloads. Thus, vendors must understand the business drivers and provide appropriate compute platforms for end customers" says IDC India enterprise research director Ranganath Sadasiva.
According to IDC, some of the key drivers in the India server market include the modernization of legacy infrastructures and applications across organizations of all sizes, as compute platforms remain at the core of organizational priority to support various applications to serve customers across all facets of their journey.
"DX initiatives across industry's demand robust infrastructure to support application and data availability, and resource utilization are some of the crucial factors which would continue to fuel the growth of the server market in 2018.," says IDC India server market analyst Harshal Udatewar.
The IT server spend is expected to continue its healthy growth throughout 2018, boosted by the government's efforts to ramp up the work in smart cities and other digital India initiatives.