Partner content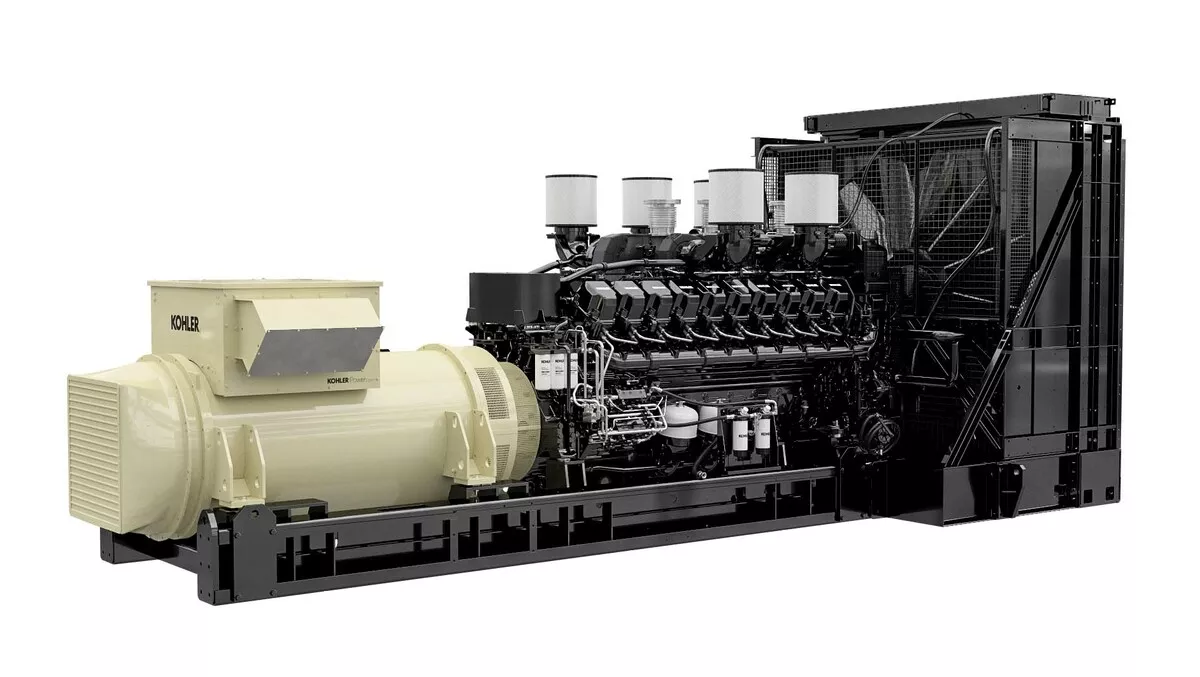 Delivering operational advantages in hyperscale data centers with high power generators
By Contributor
Tue, 14th Dec 2021
FYI, this story is more than a year old
Demand for data centers across Southeast Asia
The data center market in Southeast Asia is expanding quickly.
The popularity of video content and social media in consumer markets continues to provide strong demand for internet services. Meanwhile, in the B2B sector, the adoption of cloud architecture and the IoT has increased the volume of data flows.
The emergence of the COVID-19 pandemic has resulted in remote and hybrid working being adopted at scale, strengthening demand for digital services.
As a result, the data center construction market in Southeast Asia is predicted to grow by $3.61 billion during 2021-2025 - a compound annual growth rate of almost 12%. This will mean multiple investments across regions like Singapore, Indonesia, Malaysia, Vietnam, Cambodia, and Thailand.
National differences
The size, maturity and environmental regulations of data center markets vary enormously across Southeast Asia.
Singapore remains the Tier 1 data center hub in the region, being home to most of the major sub-sea fiber connections linking to other parts of the world. However, data center investments are rippling out to many other countries, with multi-million-dollar hyperscale and colocation data center projects initiated in Thailand, Indonesia, and Malaysia.
Increasingly, these facilities are choosing higher power node generators to meet their demands.
Hyperscale data centers come to prominence
One of the primary trends in the data center market in Southeast Asia is the construction of large and mega-sized facilities, owned and operated by the GAFAM players (Google, Apple, Facebook, Amazon, and Microsoft) and major colocation providers.
These facilities – up to 500 MW and comprising at least 10,000 square feet and more than 5,000 servers – are becoming ever-more complex as they deploy higher degrees of automation to optimize of energy usage. Consequently, hyperscale data centers require the highest levels of performance for backup power supply, even in the harshest operational environments.
Power ratings are usually the starting point in terms of specifications, and - typically speaking - as data centers have got bigger, the power rating of the generators has increased.
This is true in Southeast Asia, where 4MW generators are commonly used within hyperscale facilities, providing distinct operational advantages in several key areas:
Physical footprint: Many parts of Southeast Asia - such as Hong Kong and Singapore - have limited land space. A 1 x 4MW generator would take up less space than 2 X 2MW units, thereby maximizing space for revenue-generating servers and racks. 4MW generators are also designed to deliver high-power output from the smallest possible footprint.
These higher power-rated generators are often housed in walk-in containers with optimized airflow for cooling, facilitating rackable configuration. Consequently, these containers make the most of every available square meter on site.
Fewer working parts:Having a smaller number of more powerful generators means fewer installed packages of power generation equipment, which feeds through to smaller inventories and requirements for warehousing - and more simplified logistics.
Meantime between failure:Mean time between failures (MTBF) is defined as the average predicted time between the breakdown of mechanical or electrical systems. A lower number of generators simplifies maintenance as there are fewer mechanical parts and fewer points of possible failure.
CAPEX and OPEX:Hyperscale newbuilds and extensions are multi-million-dollar investments that operate on carefully orchestrated schedules. Higher power-rated generators minimize upfront CAPEX and ongoing OPEX costs. Firstly, economies of scale make it more competitive to procure a smaller number of larger-sized generator units, reducing upfront investment. Simplified maintenance and logistics also have a positive impact on OPEX costs.
KD series of high power-rated generators
Kohler has responded to the demand for higher power-rated generators with the introduction of the KD4000 Series. This 4MW diesel-powered generators is the largest on the market in the world, developed with hyperscale data center operators building 100-200MW facilities in mind.
The 4MW generators build on Kohler's established KD Series product set, which historically has ranged from 100kW up to 3.2MW. The larger models are powered by a new line of Kohler diesel engines that deliver unprecedented power density, durability and reliability.
Matched turbochargers are used for maximum power and response. Meanwhile, high ambient cooling systems ensure performance is maintained in the most extreme operational environments. Fuel mapping options for either optimized fuel consumption or emissions compliance enable global deployment without breaching local regulations. The KD Series also features advanced proprietary control and communication systems for a seamless operational experience.
Services critical to local project execution
But the development of higher power node generators must be supported with a broad range of complementary services including customization, transportation and logistics, installation, commissioning, maintenance and 24/7 parts availability. Global reach, supported by an ability to manufacture locally and deliver on the ground - either directly or through regional distributors - is a must.
For example, 90% of generators built in the Kohler Singapore production facility for data center applications have some form of customization. This might relate to stringent local emissions regulations, or on-site restrictions around noise. The Singapore factory also provides a regional base for rigorous testing and approvals, often attended in person by data center customers.
An understanding of local conditions on the ground is also crucial for logistics. For example, large-scale 4MW generators often need to be lifted carefully into place, requiring mobile cranage on-site, and detailed assessment of floor loadings need to be arranged before delivery and installation can take place.
In terms of maintenance, Kohler's worldwide dealer and distributor network has access to complete inventories of genuine parts and provides factory-trained service technicians who are fully vetted and thoroughly tested.
The provision of end-to-end services in Southeast Asia – from planning the design and selecting the equipment to testing and commissioning – ensures high-power node generators tailored to exacting specifications.
Meeting the demands of a rapidly developing data center sector
High-powered rating generators will continue to be in great demand in Southeast Asia. At Kohler, extensive ongoing research and development will ensure that products such as the KD4000 Series will be continually refined.
Sustainability is also a consideration. Generators must comply with all local emissions standards in Southeast Asia through the adoption - where needed - of exhaust gas after-treatment, including diesel oxidation catalysts, diesel particle filters and selective catalytic reduction.
'Pathway' technologies, including the use of bio-sourced 'green' diesel can reduce CO2 emissions by up to 80 per cent over the entire life cycle. Meanwhile, hydrotreated vegetable oil (HVOs) – a range of paraffinic bio-based liquid fuels produced from existing farm-based feedstocks such as rapeseed, sunflower, and soybean oil – also present sustainable options.
Looking to the future, hydrogen fuel cells, utility-scale batteries and advances in lithium-ion technology combined with renewable energy supply, could present revolutionary solutions. Kohler is committed to helping take these technologies from the laboratory to commercialization.
For now, though, hyperscale data centers operators in Southeast Asia deploying 4MW generators can secure multiple operational benefits, while delivering reliable backup power on demand.