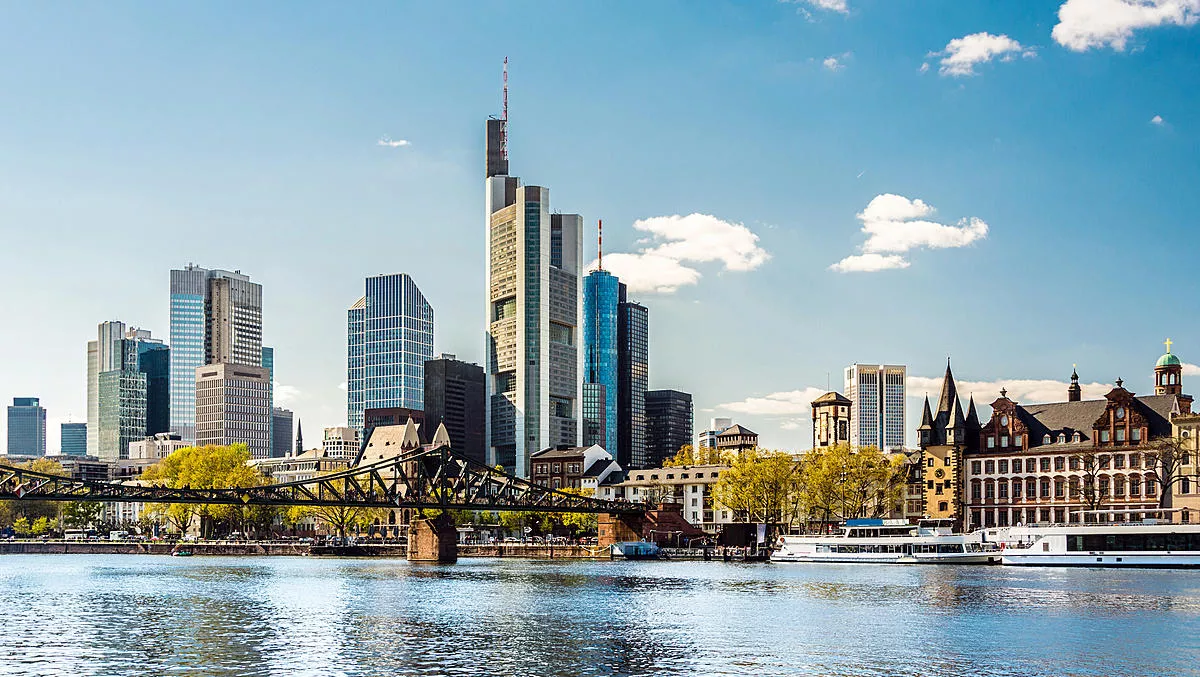 DE-CIX breaks another data throughput record at Frankfurt exchange
By Newsdesk
Wed, 18th Mar 2020
FYI, this story is more than a year old
European data center services provider DE-CIX has made another world record for data throughput, just three months after the company broke a previous record.
In December 2019, DE-CIX exceeded 8 Terabits per second, followed by another jump to 8.3 Terabits per second in February. Now the company has one more accomplishment under its belt.
DE-CIX successfully delivered more than 9 terabits per second (TB/s) through a Frankfurt internet exchange. According to the company, it has now broken a new 'sound barrier'.
Nine Terabits per second is akin to the simultaneous transmission of up to 2 million videos in HD quality or a data volume of more than 2 billion A4 pages of text (a stack of paper close to 200 kilometres high).
"This record confirms that DE-CIX in Frankfurt, and with it the metropolitan region FrankfurtRheinMain, is one of the most important data hubs in the world. Added to this is the fact that as a result of the season, as well as the exceptional situation that people are currently experiencing with the COVID-19 virus, Internet use is playing an ever-greater role," comments DE-CIS chief technology officer Thomas King.
The company explains that data traffic at internet exchanges usually moves in a wave form, as it reflects daily internet usage. This usage peaks at around 9pm.
"Whether it's for exchanging information, streaming films, or playing online games. Guaranteeing a stable and secure Internet infrastructure – regardless of how challenging the times are – is one of our highest priorities," says King.
In February, DE-CIX signed on with IXPN, which is an internet exchange in Nigeria. The partnership will firstly help African networks, internet service providers and content service providers with their peering and interconnection services.
DE-CIX will also make its DE-CIX Academy available to partners. The academy covers topics including border gateway patrol, peering and blackholing, technical guidelines for connecting to a range of cloud service providers, and market studies on the global telecommunication landscape.
In February, DE-CIX also announced the establishment of a point-of-presence (PoP) at cable landing station NJFX in New York. The station houses four subsea cable systems and seven US fibre-based backhaul providers.
DE-CIX International CEO Ivo Ivanov says, "For global enterprises, ISPs, CDNs, and network operators, having access to diverse terrestrial and subsea options for connectivity is the coin of the realm, the foundation of their ability to reach new customers and penetrate new markets."
He says advantages for customers include direct, low latency routes to US business hubs in New York and Ashburn, as well as multiple subsea cable systems for intercontinental data exchange.
"We are also seeing the LATAM market as one of the focus regions for networks we want to connect in NJFX to DE-CIX New York."