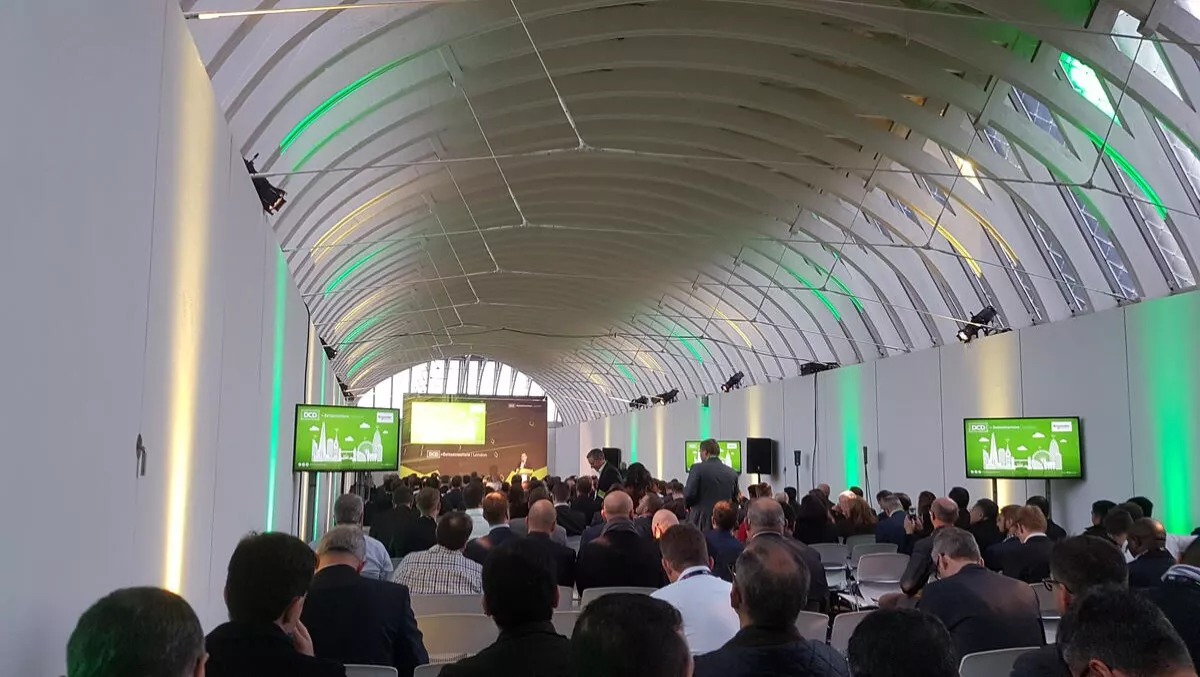 DCD Zettastructure opens in London to discuss future IT challenges
​Co-founder and CEO of DCD, George Rocket officially opened DCD Zettastructure in London this morning.
Rocket explained how the event would be delving into how digital transformation is unfolding at the edge and how this will shape the regional digital infrastructure landscape.
"The event is now in its 16th year and I'd like to thank Schneider Electric who have been our headline sponsor since the very beginning," says Rocket.
"I'd also like to thank all the sponsors that are here to show you what they can do and how their solutions can transform your operations.
Rocket says the way we consume information has changed, and consequently, so has the event.
"Live events are all about immersing yourself in expertise and thought leadership, and our conference program is all about that," says Rocket.
"The exhibitors here have deliberately set up their stands to encourage engagement and networking so I implore you to get out of your comfort zone and find out what they're doing – you will have an enriched day and go away much the better for it.
The two day event will feature IT infrastructure experts from Deutsche Bank, RBS, HSBC, Facebook, Switch, Data4, IBM, Google, Apple, Microsoft, LinkedIn, Ford, Dropbox, Groupon, Tesla, Verizon, Schneider Electric and many more.
Rocket alluded to the main topics DCD Zettastructure would be focusing on.
"Throughout this event we're going to hear a lot about AI, what cloud service providers are doing, and edge computing. They are the keypoints today and looking ahead to the future," Rocket says.
Rocket also mentioned a new partnership between DCD and the Uptime Institute, which will see the two organisations collaborate on more than two dozen data center infrastructure events worldwide starting in 2018 with Bangkok in February.
"By joining forces more strategically, we will benefit data center operators and technology vendors by producing events that are even more informed, with better content and networking opportunities. This tight collaboration will yield the industry's must-attend events in all major markets around the world," Rocket concludes.