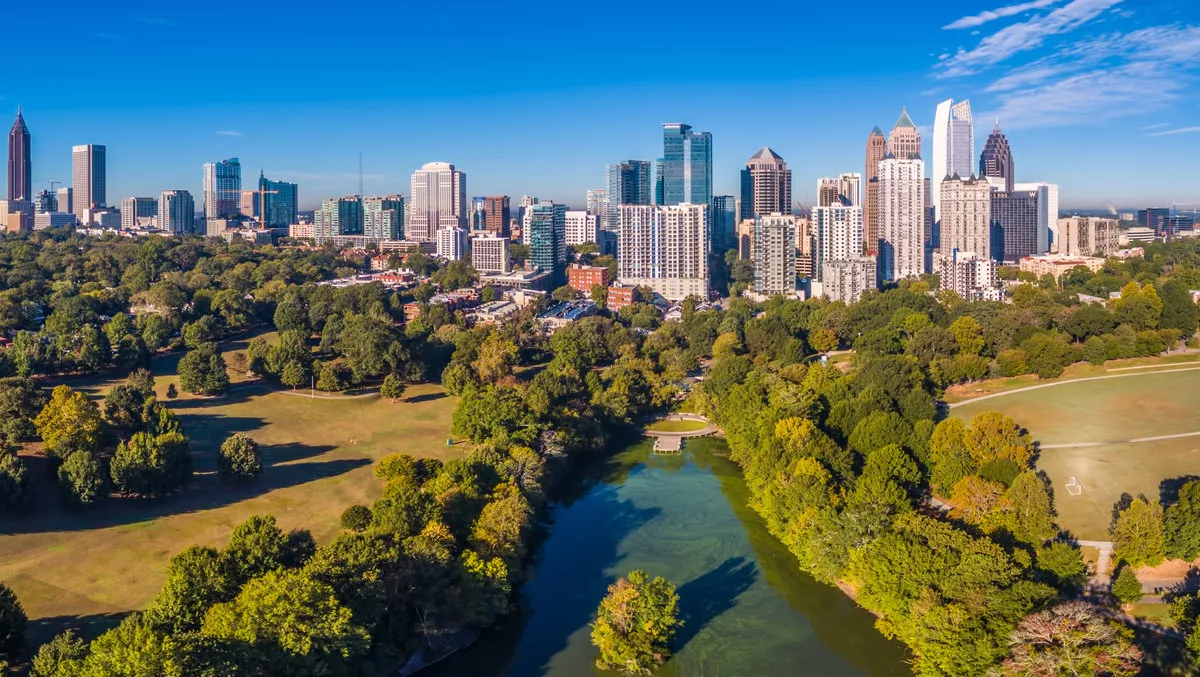 DC BLOX scores contract with Atlanta transport authority
FYI, this story is more than a year old
DC BLOX, an Atlanta-based multi-tenant data center owner, has secured a contract with the Metropolitan Atlanta Rapid Transport Authority (MARTA) to deploy network and colocation disaster recovery services.
MARTA and DC BLOX will work together to protect mission-critical infrastructure that supports transit for more than 1.7 metro Atlanta residents.
DC BLOX will hold a multi-year contract after it won an open bid process. DC BLOX was chosen from a broad field of local, national and international data center and infrastructure providers because of its geographical data center location, exceptional connectivity design, and a strong value proposition.
"Because of our mission, MARTA recognizes the importance of having a disaster recovery solution for our critical IT infrastructure," comments MARTA general manager and CEO Jeffrey Parker.
"We are confident that DC BLOX will help us meet our demanding migration, colocation and network requirements.
DC BLOX will provide 100kW of critical IT load to MARTA from its Tier 3 Chattanooga, TN data center. DC BLOX will also interconnect its private, high-speed, high-capacity, mesh-protected network to multiple points on the MARTA network enabling connectivity resiliency, as well as cloud and carrier access.
"DC BLOX is honored that MARTA has entrusted DC BLOX to deliver a critical service in support of such a vital function as public transportation," says DC BLOX CEO Jeff Uphues.
"MARTA clearly values our Chattanooga location as a superior disaster recovery solution for their primary mission critical infrastructure located in metro Atlanta.
DC BLOX will provide move assistance to MARTA as it deploys necessary workloads and infrastructure to the Chattanooga data center.
DC BLOX will also consult with MARTA in route optimizing traffic between the multiple 8.8Tbs network segments connecting DC BLOX Atlanta and DC BLOX Chattanooga.
The company has also been busy expanding its channel presence across the United States. In May, the company launched its Channel Partner Program, designed for Southeastern U.S. Value Added Resellers (VARs), Managed Service Providers (MSPs), systems integrators and agents.
According to DC BLOX, as data centers continue to move to the edge of the network, the company remains committed to meeting the infrastructure needs of businesses in emerging and underserved markets throughout the Southeastern U.S. where availability of Tier 3 data centers and rich connectivity are limited. Having channel partners that provide value-added and managed services enable solutions that address an even broader set of those markets' needs.
"With our fourth data center opening soon in Birmingham, AL, DC BLOX continues to grow, and aligning with partners who know these markets and can provide complete infrastructure and management solutions to our shared customers is core to our regional strategy," says Uphues.
According to DC BLOX, the addition of this channel partner program supports the company's mission of meeting the needs of businesses embracing digital transformation by providing the expertise and services needed to succeed.