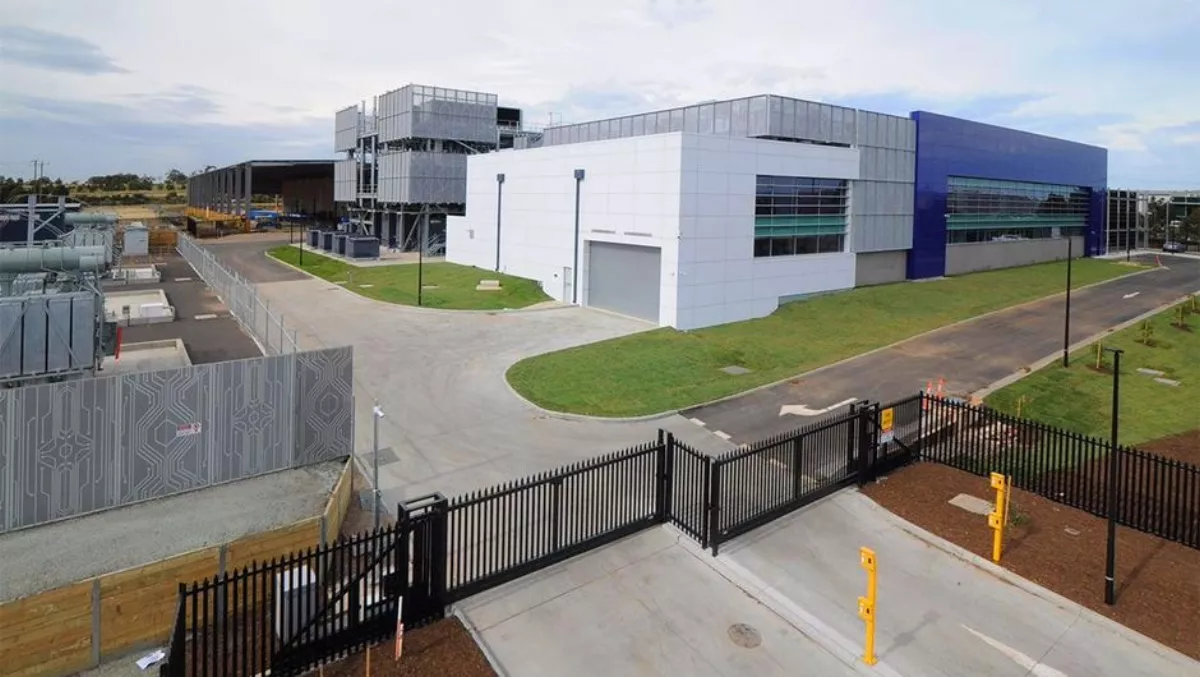 Datacom takes data center services to Australia with AirTrunk
AirTrunk has picked up a new customer for its new hyperscale Australian data centers.
Datacom has announced it will deliver data center services from AirTrunk's new hyperscale facilities in Sydney and Melbourne, providing public sector and enterprise customers with direct access to multiple public cloud service providers.
Datacom Group CEO Greg Davidson calls the deal a game changer for Datacom's offerings in Australia and a key part of the organization's strategy.
"We are offering our customers access to truly world-class, hyperscale facilities, built to the highest specifications, and already home to some of the world's largest public cloud providers.
Davidson adds, "For those customers that demand the absolute best, state-of-the-art facilities to house their valuable data and infrastructure assets, AirTrunk is unmatched in Australia. This enables our customers to deliver the truly modern solutions demanded in a world of rapid digital transformation.
AirTrunk's flagship facility at Huntingwood in Western Sydney will be Australasia's largest data center, covering 35,000m2 and providing 80+ megawatts (MW) of IT load, while the West Melbourne facility at Derrimut is the second largest, at 23,000m2 and 50MW+.
Both facilities are designed to the highest certified standards in security, connectivity and availability.Covering more than 1300m2, Datacom will have it's over dedicated and secure data halls, with the option to scale up and expand its footprint over time.
Datacom Group data centers director Tom Jacob says the organization will also offer a dedicated team of specialist engineers onsite to provide managed services in the data center.
"While the technological excellence of the facility is impressive, it is the range of new data center services that will be exciting for Datacom's clients: flexible contract commitments, true usage-based billing and a wide variety of customizable, and flexible hosting solutions, including Datacom Cloud Services (DCS), based on-site.
Jacob continues, "Datacom@AirTrunk will also directly link into Datacom's National Network, interconnecting all Datacom data center assets across Australia and New Zealand.
"This enables truly trans-Tasman infrastructure solutions for any ANZ businesses, and directly connects into the major public cloud providers' local nodes.
Datacom customers will have access to Datacom@AirTrunk in Sydney from 1 August this year, and in Melbourne from 1 April 2019. "We welcome any new customers who want to discuss how they can use this opportunity to grow their business," adds Jacob.
AirTrunk CEO and founder Robin Khuda says the company is pleased to welcome Datacom and its customers to its data centers in Sydney and Melbourne.
"We're dedicated to providing secure, efficient and reliable homes for our customer's data, along with best-in-class fiber connectivity and utility infrastructure," Khuda adds.
"Datacom will play an important role in the cloud ecosystem that we're building within our data centers. This proximity to and direct connection with public cloud nodes will have significant benefits for Datacom's customers."