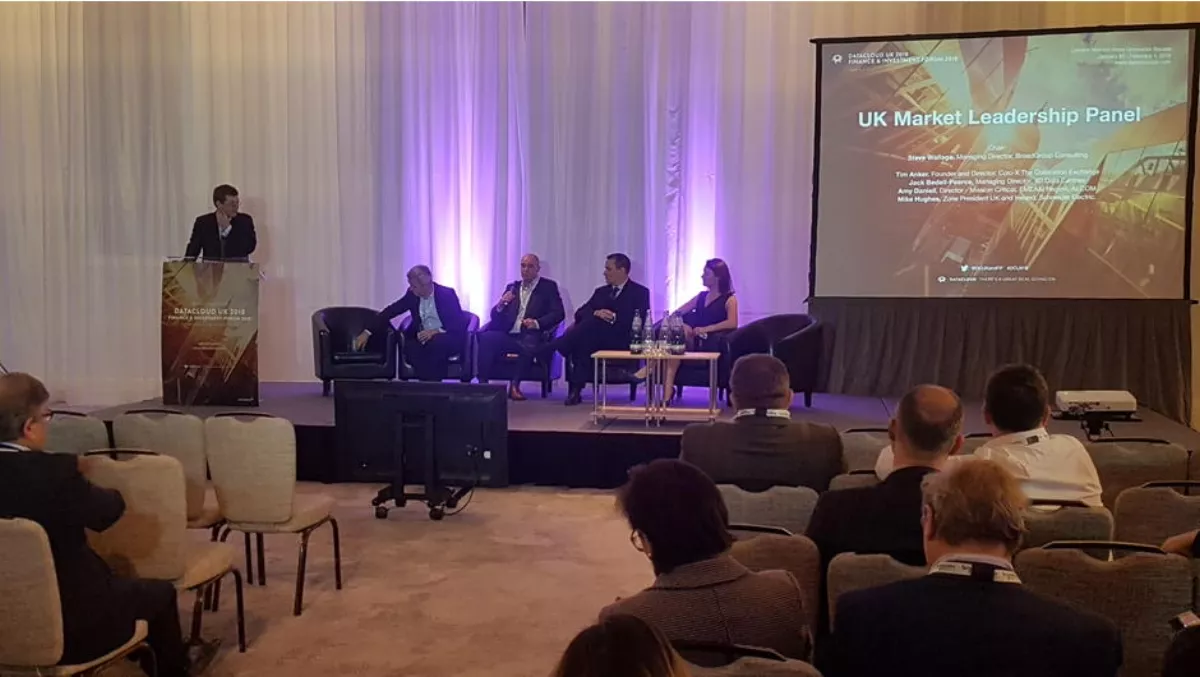 Datacloud UK kicks off with bright forecast for UK data centre market
​Today Datacloud UK 2018 launched in London.
After a welcoming keynote from BroadGroup managing director Steve Wallage, the day opened with a leadership panel featuring experts from Schneider Electric, Colo-X, 4D Data Centers, and AECOM.
"When we think of London, it still remains an incredible financial hub. Not just in Europe but globally," says Wallage.
"For example, looking at the Global Financial Index, London has been placed third for the last three years – the only other European city in the top ten is Zurich, Switzerland.
According to Wallage, the UK remains the leader in terms of cloud computing adoption.
"We've seen so many big cloud players expand their presence with data centers into the UK market. In 2017 cloud deployments skyrockets 41 percent while traditional IT deployments fell 8 percent," says Wallage.
"The UK is seen globally as not just one of the most attractive markets but also as one of the most technologically ready markets in the world.
Wallage asserts the UK market grew by 18 percent in 2017, higher than their original estimate of 13 percent.
Schneider Electric zone president of UK and Ireland Mike Hughes shares these sentiments.
"Of all the markets that Schneider operates in – because we're not just in the data center industry – the data center market is undoubtedly the one that we are most positive about," says Hughes.
"The market is driven by the sheer amount of data that we are using and is growing every day. Hyperscale, colocation and edge are all big topics in the market and I'm sure we will be hearing a lot about them this year.
4D Data Centers managing director Jack Bedell-Pearce says as far as the market goes, there doesn't seem to be any sign of demand slowing down.
"The market is looking very positive but in terms of challenges that we look to be facing this year don't actually surround Brexit, but are more around GDPR and Spectre," says Bedell-Pearce.
"In creating a programme with a unique focus on the UK, the largest data center market in Europe, we had in mind the competitor markets vying for post-Brexit opportunities, innovation in services and growth forecast," says BroadGroup chairman Phillip Low.
The panel delved into a number of issues affecting the data center industry in the UK, with Brexit, cloud, edge, colocation, and Spectre all featuring heavily.
"The objective of this event is to bring together stakeholders and players in finance and investment with cloud services, leading investors, carrier neutral and carrier owned operational companies, government and regional investment authorities, property interests, and law firms to assess the market outlook and identify key opportunities, types of finance available, mergers and acquisitions, REITs and business models," concludes Low.
Stay tuned as we'll be posting updates as the event progresses.