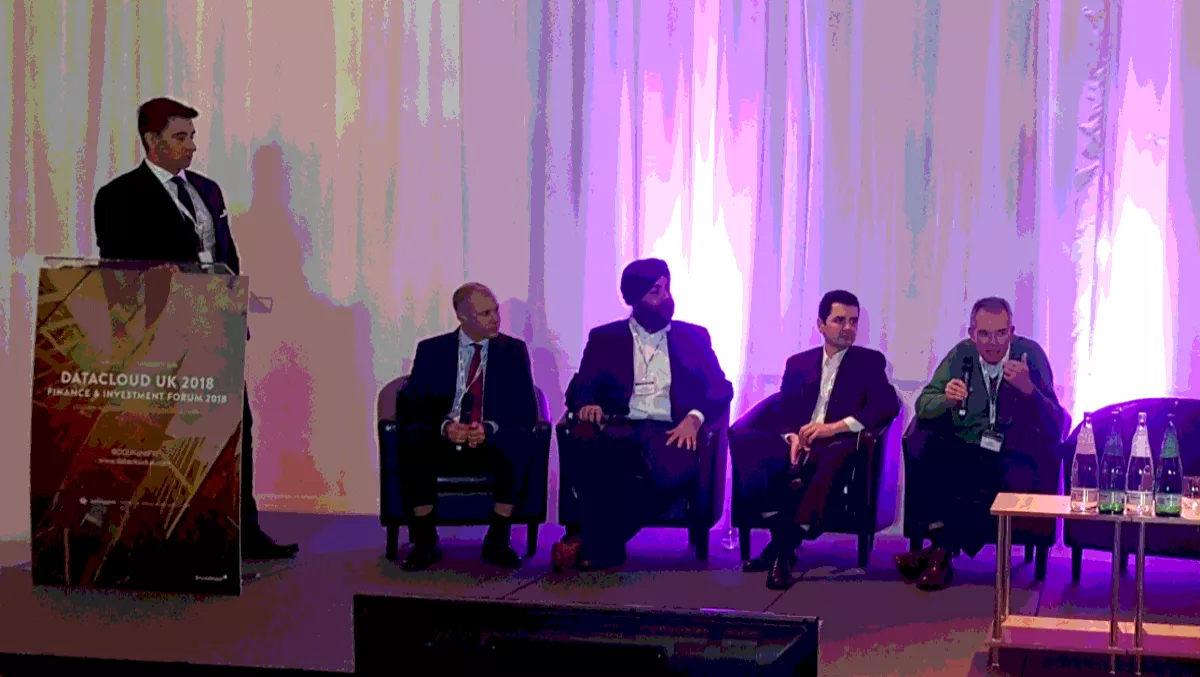 Datacloud UK 2018: Expert panel debates the value of edge
Datacloud UK, the event focusing on the data center market in the United Kingdom opened in London today.
After a keynote and leadership panel discussing the current state of the market in the UK and where it's going, a panel of experts came together to discuss the edge.
Of course, there is a lot of grey area surrounding the edge as no one necessarily has a definition that they agree on. But at its very roots, edge computing is essentially pushing the frontier of computing applications, data, and services away from centralised nodes to the logical extremes of a network.
Colt DCS director portfolio propositions Matthew Cantwell said it best when he commented you'll probably get different answers from each member of the panel.
The opinions from the panellists did indeed differ, with one of the most prominent issues being whether edge computing would completely disrupt the data center industry or whether it is just a lot of hype.
The panel was made up of the aforementioned Matthew Cantwell, TIP Edge Computing Work Group outgoing co-chair Farid Singh, OCP Foundation European representative John Laban, and Vodafone head of cloud and infrastructure excellence, Pablo Jejcic.
"For us edge is just the element of compute which is closest to your customer or user," says Cantwell.
"In the last few years, we've actually seen the limitations between smaller compute locations and edge locations to be really reduced.
Singh says in his opinion the concept of edge computing is not new - it's been around for 20 years and while it will enable services over the next decade, it will not be a complete disruption to the data center industry.
"The edge is not going to replace the cloud. It's going to actually complement and amplify the cloud. When people talk about the edge they talk about VR, AR and connected cars among other things, but in our research we found things like advertising, machine learning, AI, and video analytics. These are these services that are going to drive the revenue for telcos," Singh says.
"What we've found in the last couple of years is that now you have the capability of using data centers to provision connectivity using edge computing.
Laban asserts that despite spending plenty of time thinking on the matter, he hasn't got a concrete definition.
"While I totally agree with what my fellow panellists have said, I still don't have a definition. What I've developed is quite a complex mind map to try to prove to myself what it is. But what I think it is, is just hype.
"People are losing their business from the enterprise data center as they're just collapsing. Server hardware is declining. The Europeans are building 20 percent more colocation spaces every year as a knee jerk reaction to the hyperscale revolution that came in 2016. 70 percent of everything you put into a colocation space is servers. There's a discontinuity happening.
Singh, Cantwell, and Jejcic agreed - to an extent - with Laban about the hype surrounding edge.
"The way we look at edge computing is by focusing on a problem that you can solve with the edge, and thus identify new revenues that we can generate by using it. It's not a replacement technology but just complementary technology," Singh says.
"It's useful if you can justify and quantify the value by reducing the latency provided to your customer, but in the data center world it's like reducing it to hundreds or sub hundred of milliseconds, which I don't see the value of. Either you are sub tens or you are OK as you are.
Singh says while the edge does have a lot of hype, it certainly has its use cases which could mean changing business models to exploit its full value.