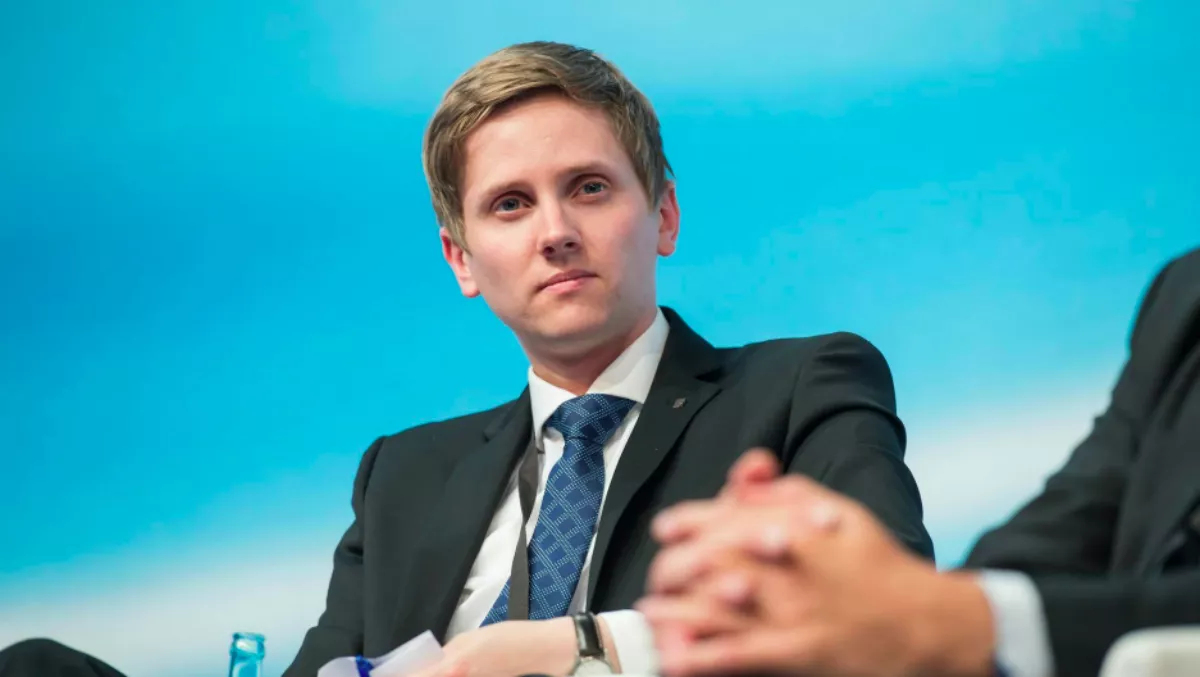 Datacloud Nordic 2017 - Norway's state sec says they're ready for the future
Norway's state secretary of communications, Reynir Jóhannesson opened the much anticipated Datacloud Nordic event in Oslo today.
"I'm very pleased that Datacloud Nordic 2017 is here in Norway," says Jóhannesson.
"This is an exciting and important industry for the future. I believe it to be strategically important for the country to promote this industry.
Jóhannesson focused on the monumental effects data, technology and connectivity are having on our world – and what Norway is doing to be at the forefront of this transformation.
"The Norwegian government has already lowered the electricity tax and the budget proposal for 2018 is exciting. It includes good news for the data center industry that delivers further investments in global connectivity and change in the property tax," says Jóhannesson.
"I know that if we politicians manage to give you good framework conditions, you will do great things for society. That is what I believe in and that is what this government believes in.
Jóhannesson referred to data centers as the lifeblood of today's information heavy society.
"The Internet has no opening hours. It's always open and involves mission-critical activities for businesses across all industries that are processed over data center landscapes," says Jóhannesson.
"A lot of unsung heroes are behind the scenes and work hard every single day to keep the Internet open, global, seamless, reliable and as safe as possible.
To give some perspective on our rapidly evolving world, Jóhannesson quoted an article he recently read from a Norwegian professor.
"Have you thought about what it takes to make the digital community work? There are data factories all around the world making sure you can do your job," Jóhannesson says.
"Whether you want it or not, you will live your life in the cloud. 200 years ago, the railroad was contributing to fast transportation of goods and services – now we have glass threads transporting information and service around the world at the speed of light.
'Green energy' was also a hot topic, given Norway's energy production is 98 percent renewable predominantly hydro-powered – its first hydropower plant was constructed in 1885.
Jóhannesson quoted statistics that forecast the global population to reach around 10 billion by 2050, making non-renewable energy simply non-sustainable.
"We are Europe's largest hydro power producer and the world's seventh largest with 1,500 hydropower plants throughout the country," Jóhannesson says.
"This high capacity gives flexibility as electricity can be produced as needed and adjusted to demand in only second. We're developing a power supply system for the future that is reliable, renewable, flexible, market-based, and integrated with other countries.
To conclude, Jóhannesson again affirmed the importance of the data center industry.
"We want both our green energy resources to benefit to global connectivity, and for Norway and the Nordic region to be well positioned in the global Internet industry in the years to come," says Jóhannesson.
"Norway is ready for the future of connectivity. We don't know what the future will bring - new opportunities, products, services - but we will be ready for it.