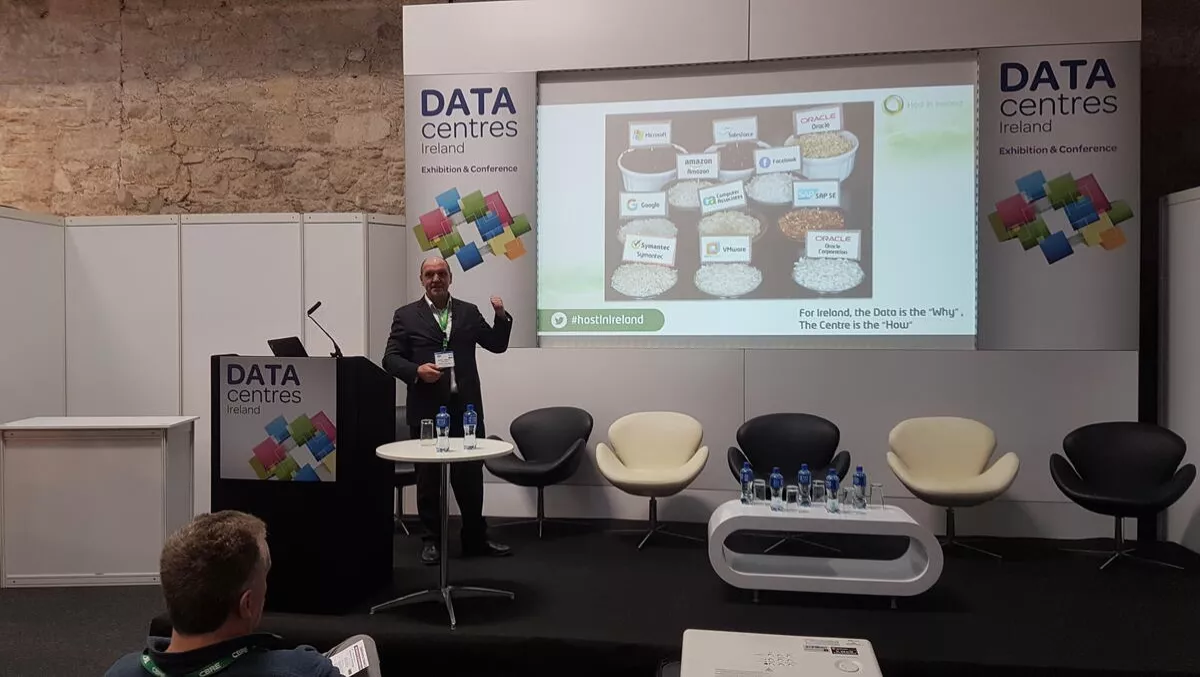 DataCentres Ireland kicks off in Dublin with record attendance
​The event focused on the data center industry in Ireland opened in Dublin this morning.
On its sixth birthday, Data Centers Ireland 2017 is the largest ever with more than 60 industry experts sharing their insights and 70 exhibitors sharing their wares, all drawn from within the country and around the world.
"The size of the market in Ireland has grown dramatically through the growth of hyperscale data centers who recognise the advantages Ireland can offer their business," says Hugh Robinson, exhibition director.
"However, Ireland is becoming one of the best connected countries with new international fibre connections hitting the country and not just in the Dublin area but now in Cork, Galway and in the North.
Founder and president of Host in Ireland, Garry Connolly opened the conference side of the event with a discussion providing an overview of future developments that are set to push opportunities in Ireland with global growth in data generation.
"Contrary to what some may think, today is not about the speakers - it's about you. This event is all about meeting people and creating new business, so talk to the people around you," Connolly says.
"Today is about making sure that you go away from this session knowing the facts. If you don't believe the digital disruption has already happened, then you're in the wrong industry. If one byte of data equals a grain of rice, a zettabyte of data will fill the Pacific Ocean and by 2020 there will be 22 zettabytes of data created and shared on the Internet every year. With this influx of data, the obvious thing you need is centres.
Connolly says Dublin and Ireland as a whole is poised to take advantage of the data age, with its main competitors including Frankfurt, Amsterdam, Paris and some of the Nordics.
"We have plenty of reason to be cheerful as Dublin has all of the ingredients needed to be recognised as a global Tier 1 data center destination and is considered within the EU as the home of hybrid cloud," Connolly says.
"It is unprecedented in Europe to have this kind of density of hyperscale data centers.
The conference is set to delve into a host of issues surrounding the industry both nationally and abroad, providing opportunities to hear and discuss the latest in new ideas, legislation, technology and best practices that can benefit both attendees and their businesses.
Stay tuned as we'll be on site to publish any significant announcements and insights.