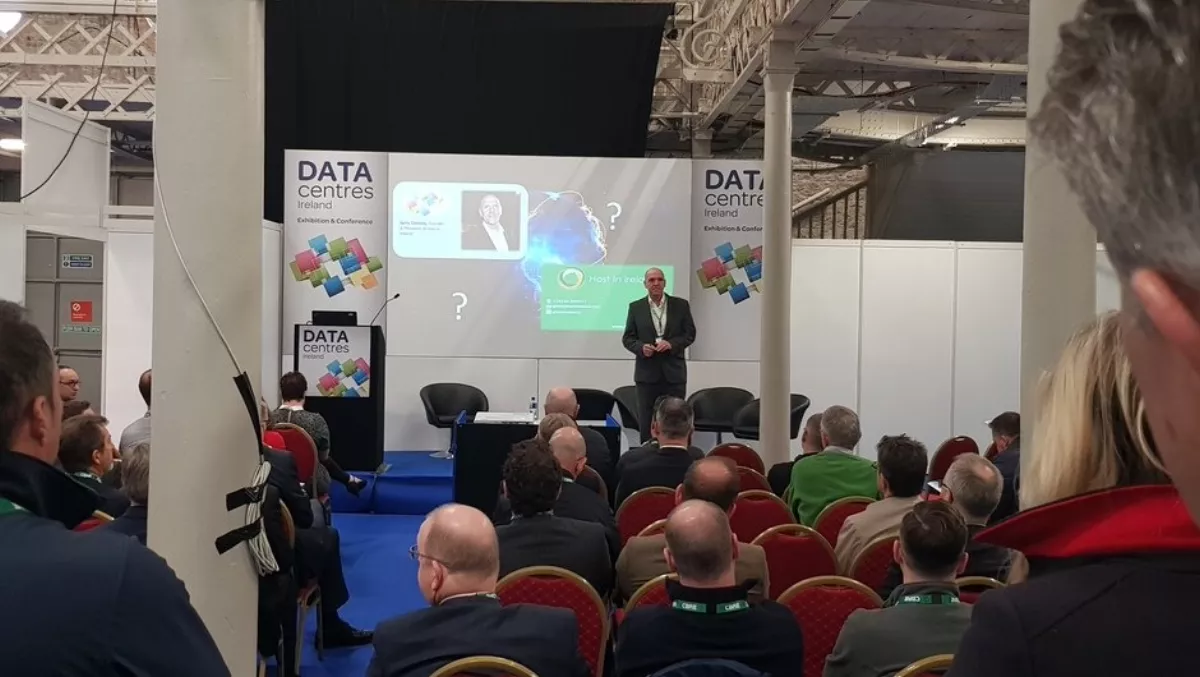 Datacentres Ireland gets the ball rolling in Dublin
FYI, this story is more than a year old
Ireland's largest dedicated gathering of suppliers for data centers today opened in Dublin.
The free event is set to span two days to provide insights and networking opportunities for anyone responsible for their organisaiton's IT infrastructure, including servers, comms rooms, co-location data centers and enterprise scale, large scale and hyperscale data centers.
Stepex managing director and event organiser Hugh Robinson packed the schedule this year with local and international industry leaders and experts to share their opinions within panel discussions, presentations, workshops, case studies, and managed Q-A sessions.
The event has been broken into two streams – strategy and operational – and I attended the former to see Host in Ireland founder and president Gary Connolly open with his views on data in Ireland and the country's place in the international community.
The Strategy Stream is to address the issues driving the market locally and internationally as well the opportunities available in Ireland, while the Operational Stream is to showcase the latest ideas, best practice, technology and approaches that can ensure legality, improve efficiency, reduce energy consumption, whilst increasing resilience, safety and security.
It may seem unrelated, but Ireland recently celebrated a rugby victory over the world champions the All Blacks, and Connolly used that example to open proceedings. The Irish won because they were tenacious, relentless, and creative, and he's confident it's those same principles that will see Ireland flourish in the data center industry.
Connolly says the digital revolution has already been and gone, with companies like Uber, Airbnb, Facebook, and Alibaba all dominating their respective markets despite not owning or creating any stock of their own.
According to Connolly, Dublin will become Europe's largest data hub, and this will have a significant impact on Northern Ireland. The colocation data center industry is inextricably linked to the 'Fourth Industrial Revolution' as it is effectively the backbone that enables the revolution.
We'll keep you updated as the announcements and insights continue to come so stay tuned.