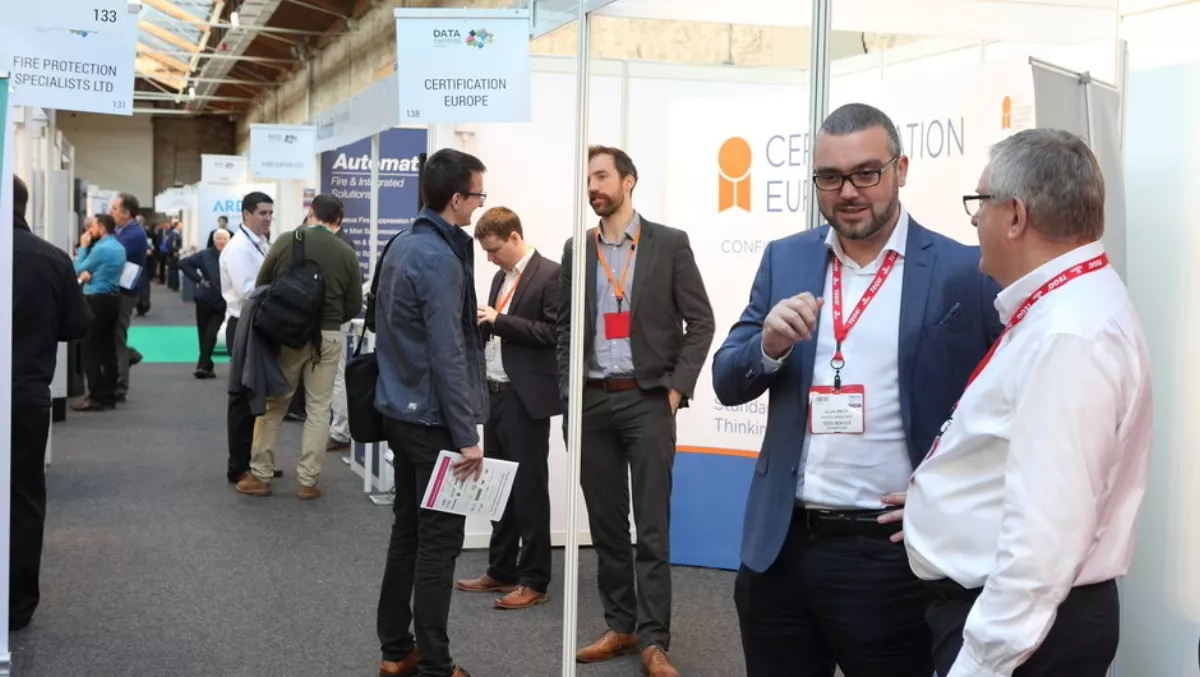 DataCentres Ireland 2018 just around the corner
FYI, this story is more than a year old
Ireland's largest dedicated data center exhibition is just around the corner.
Taking place on the 20-21 November, the free two-day conference promises to delve into key issues taking place in the country's flourishing industry, as well as provide invaluable networking opportunities.
According to Stepex managing director (and event organiser) Hugh Robinson, the schedule for this year's rendition is jam-packed, featuring local and international industry leaders and experts in panel discussions, presentations, workshops, case studies, and facilitated Q-A sessions.
Robinson is confident these will deliver valuable information on Ireland and the Irish data center market, business opportunities, and practical advice on how to achieve improved efficiency and resilience without compromising effectiveness or security.
"Whilst attendance is free, it does not mean that the quality, depth or breadth of the conference programme is sacrificed," says Robinson.
"This means that the Data Centers Ireland conference is lively, informative challenging and inspiring with something for everyone whether involved or interested in the market and what Ireland has to offer.
Some of the details of the conference have been released, with a few of the highlights below.
A keynote presentation on both days:
Day 1 (Nov. 20) - Niall McEntegart, Data Center Site Operations Director EMEA, Facebook "Future Gazing – The Demands On and Development of the Data Center"
Day 2 (Nov. 21) - Minister Pat Breen TD, Dept of Business, Enterprise and Innovation "Data Center Strategy for Ireland, Data Protection and GDPR"
The 2 day conference will feature both a Strategy and Operational Stream. Confirmed sessions include:
Why will colo data centers in cities be disrupted by the re-architecting of telephone exchanges (Central Offices) to open source cloud data centers? (Speaker: John Laban - Open Compute Project)
PPA's as a way of delivering more sustainable energy to data centers (Speaker: Anthony Rourke - EY Ireland)
Energy performance measurement in data centers - how ISO 50001 should deliver real Data Center Efficiency (Liam McLaughlin - GEN Europe)
Navigating the Data Center Compliance Minefield with Homer Simpson and the Potential impact on M-A's (Emma Fryer - TechUK)
What else is on?
20th Nov. in the Presidents Room Accessed via the Data Centers Ireland Exhibition Hall
10.00 – 11.00 - "Cloud CIX product launch"
11.15- 12.30 - "Meet the DCA – The Data Center Trade Association"
14.30 – 16.00 - "The first Irish iMasons Local edition event"
20th Nov. In the Catering area of the Main Exhibition Hall
17.15 – 16.45 – Data Centers Ireland Networking Drinks Reception
The Exhibition – Features over 85 of the most active suppliers and service providers, show casing the very latest in new products, technologies, services and solutions.
All those who register before the 13 November will be sent an email which includes a barcode for speedy your access into the event. Alternatively participants can register on the day at the Data Centers Ireland Registration Desks located within the foyer of the Main Hall of the RDS.
Register at www.data centers-ireland.com