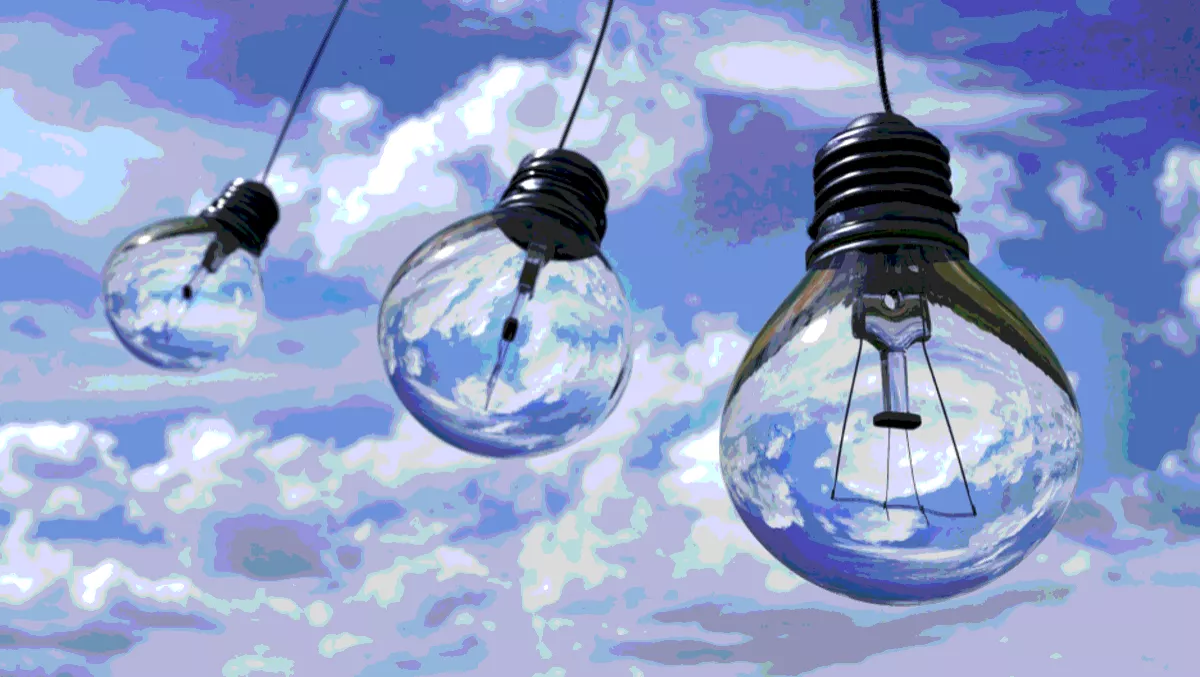 Data centre heavyweights team up to prove power of software-defined power
Power consumption is the crux of all data centers with renewable or green energy sources and energy optimisation vital aspects of operation.
Software-defined power has emerged as one of the solutions to application-level reliability issued that are caused by energy problems.
At the forefront of this market is Virtual Power Systems, the company that is working with SAP's multi-cloud computing team and the SAP Co-Innovation Lab (COIL) in Silicon Valley to prove the power of software-defined power for data centers and effectively validate the use of VPS' Intelligent Control of Energy® (ICE) platform for optimising power delivery.
According to VPS, the technology is able to inrease power capacity by up to 40 percent without compromising data center or system availability.
VPS CEO Steve Houck says SAP will use VPS ICE to test the ability to track, monitor and manage power usage within the data center while automatically reallocating power distribution based on capacity and availability demands.
"As the market leader in software-defined power, we enable on-demand power delivery by dynamically allocating capacity to data center servers, racks and systems, as needed," says Houck.
"With ICE, next-generation data center and cloud providers can increase power capacity and resiliency within existing IT footprints to improve revenues while reducing capital and operating expenses. Enterprise customers also benefit from reduced power infrastructure wait times and costs, empowering them to invest more in IT initiatives that drive business innovation.
According to VPS, more often than not power and cooling costs exceed the IT equipment that they actually support, which then puts pressure on data center and cloud operators to find ways to drive energy efficiencies without compromising system availability or reliability.
VPS says this is where the power of software-defined power comes in handy, as by applying machine learning and data analytics in a layer of software virtualisation over abstract power controls, data center operators are able to better manage data center growth while relieving power-capacity constraints.
SAP COIL provide infrastructure and space for SAP, its partners and customers to co-innovate new solutions to the current challenges organisations are facing in the digital economy. VPS' new ICE technology will monitor data-driven workloads and offer real-time visibility into the exact amount of energy used by specific data center systems and applications.
"Virtual Power Systems enables us to implement the fourth and final pillar in our overarching 'Software-Defined Everything' data center strategy," says SAP vice president cloud architecture - engineering Mikael Loefstrand.
"The ability to support compute, storage, network—and now power—virtualisation will help SAP operate the most advanced and efficient data centers in the world. The opportunity to simulate real-world data center scenarios in our lab is ideal for examining cutting-edge technologies and solutions that can be readily applied today.
As a member of VPS' partner ecosystem, Schneider Electric will support the deployment of VPS' ICE technology.
"As an early VPS partner and collaborator, Schneider Electric has successfully implemented ICE intelligence in our Galaxy VM UPS line," says Schneider Electric director of innovation and new business Jeff Samstad.
"Together with VPS, we look forward to helping SAP, along with SAP HANA customers and partners, realise considerable capacity enhancements at global Co-Innovation Labs as well as more than 50 data centers around the world.