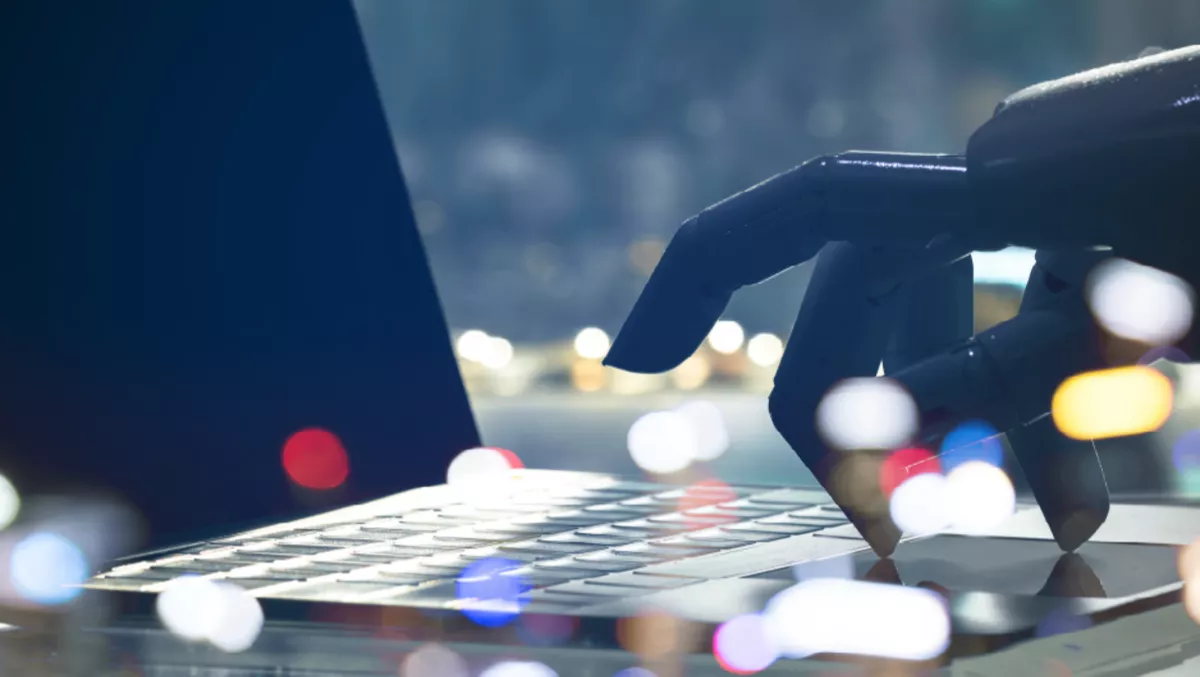 Data centre heavyweights debate 'hottest automation topic of 2018'
It sounds like magic.
Tell your data center network your desired operational parameters. Management software understands your intent, and automatically configures the network – and also monitors its real-time performance.
The management software then uses telemetry to see if operations ever fail to meet your stated intent, and if that happens, makes real-time adjustments to fix the problem.
Magic? No, intent-based software, easily the most talked-about trend in networking today. Intent-based networking systems (IBNS) are being used today to manage not only large-scale and hyperscale data centers, but also cloud computing centres and even telecommunications networks owned by global carriers.
IBNS is fast, sophisticated, cost-effective, and is unleashing the potential to maximise utilisation of data center hardware, infrastructure, and staffing.
According to IDC network infrastructure senior research analyst Brandon Butler, IBNS can be summarised as implementing advanced levels of automation within a network. Butler says that intent-based systems have several fundamental components:
"To enable intent-based networking, you need to have visibility into what's happening in your network," says Butler.
"And you need to be able to have policy-based automation. This is being able to tell the network what you want it to do, and then have the network actually go and do it for you.
And Butler says there's also a third part.
"The third critical piece of intent-based networking is around verifying that the automation that you've asked the network to do has actually been done correctly. When you put all those together, you get intent-based networking, and it's really the idea of being able to implement advanced levels of automation into your network," says Butler.
What's the payoff? There are many benefits to implementing IBNS-based management on a large network, says Dell EMC Networking and Solutions general manager and senior vice president Tom Burns. Top of mind: Reduced operating expenses.
"We have several customers who have seen tremendous OpEx savings with intent-based networking," Burns says.
"When you have OpEx savings in the IT department, you can reinvest that into new services or applications, which enable your employees, your partners, to work much more effectively, and with more capability, agility, and so that obviously also drives the top line, because it's creating competitive advantage.
Those OpEx savings come from vastly reduced complexity through standardisation, Burns adds.
"Intent-based networking makes it much easier to run your platform, whether it's consistent tools, automation configuration, having the network do what you want it to do," says Burns.
"It does that that in a cost-effective fashion, rather than in the traditional, 'I've got 100 protocols, or 1,000 protocols, I've got proprietary hardware, I need specialists.' You shouldn't need specialists to run the platform to enable applications.
IDC's Butler agrees.
"The business benefits of intent-based networking are really all about being able to free up your IT teams to be able to implement advanced levels of automation in your network. When you are able to automate more tasks in your network, it frees up your IT team to be able to do things that are of higher business value for the organisation.
Cisco Enterprise Networking product management senior vice president Sachin Gupta gives a concrete example of Cisco's IBNS in action at the Los Angeles Children's Hospital.
"What they're trying to do is translate their business intent that says doctors should have access to medical records, heart-rate monitors should have access to administration systems, patients should have access to the internet and to their guest services and restrict all other access, based on a whitelist. At the same time, video conferencing, video applications should get a high priority," says Gupta.
"They want to make sure that the systems that we offer can translate that intent, can activate it on all the underlying infrastructure of any kind - physical or virtual - and then assure that it's being delivered as designed… At the same time, these customers want that infrastructure to detect threats, to detect malware in encrypted traffic without decrypting it.
Automation drives scale
Intent-based networking has significant implications for scalability — and can help enterprises build out massive data centers to support emerging applications, such as for the Internet of Things.
"Intent-based networking enables powerful automation of your operations, which is critical to scale the infrastructure that is required for your business,' explains Apstra CEO and founder Mansour Karam.
Mellanox Technologies marketing vice president Kevin Deierling agrees.
"When you start to do scalability with intent-based networking, you get a huge advantage, because instead of managing each individual box, you manage the entire cluster as a system," says Deierling.
"IBNS is Software-Defined Networks, but it's at a higher level now. It's at an intent level. If you're doing something that's distribution for video, and latency is really important, and quality of service, you can express that as an intent. Now, as you scale out and you grow, that intent stays intact.
Will IBNS kill proprietary networks?
Openness is an important part of intent-based networking, insists IDC's Butler.
"If you think about the ability to automate the network, the network needs to be able to have integration points at various parts of the business, so it needs to be able to accept the intent of what the operator wants, what you want the network to do, but it also needs to be able to ingest information from applications that are running on the network so that they can express their intent," says Butler.
That's why, he says, intent-based networking systems have to be open to be able to allow integrations into the devices that the network is going to be managing, into applications that are going to be running on the network, and so openness is really a critical piece of intent-based networking.
That's the same message of openness communicated by Apstra's Karam.
"Intent-based networking provides an opportunity for openness like never before. The reason is because the way you're interfacing with your infrastructure is by describing what you want, not [by describing] the specifics of how devices are configured. Therefore, you have an opportunity to leverage devices from multiple vendors," Karam says.
Dell EMC's Burns shares these sentiments.
"The area of disaggregation, the area of intent-based networking, is going to give a lot more flexibility and capability to manage scalability but in a much easier fashion than the traditional proprietary approach," Burns says.
Cisco the long time leader in proprietary networks is not unaware of this radical shift. Sachin Gupta says that one of the key questions is customers asking about retraining for this new world of intent-based, API driven, software layer driven networking.
"We've made a huge investment in developer.cisco.com. We call it the DevNet programme. We've been at it for a few years now where we have 500,000 people on that, the majority of whom are actually network engineers… We're also bringing in new types of people who are coding on top of the networks, the pure software developers and application developers who can now interface with the network in a very different way.
Intent in the real world
Driven by technology companies like Apstra, and embraced by infrastructure players like Dell EMC and Mellanox, intent isn't magic: It's real. IBNS is succeeding with customers today, but that doesn't mean that intent has gone mainstream, says Dell EMC's Burns.
"The whole concept around intent-based networking is in its very early stages," Burns says.
"It is going to evolve, just like SDN has evolved from three to five years ago to where it's moving today.
Cisco's Sachin Gupta emphasises the growing role of advanced data analytics.
"Our threat intelligence in the cloud sees 20 billion threats a day, many more threats a day than Google searches in a day, that provides a dataset for us to be able to identify and react to threats much, much, much quickly than anybody else in the industry," says Gupta.
"The other way is much more predictive. A lot of our customers are saying that if you know what the wireless association times are and the experiences across enterprise networks globally and what new drivers and devices could be causing issues and what kinds of problems are emerging, how can you apply richer, more advanced analytics capabilities to be more predictive in helping identify where a failure could occur?
In this fast evolving landscape, Burns advocates open-ness.
"Don't lock yourself in to something for the next three to five to seven years. Look at the evolvement and the changes in the technology that's going to allow intent-based networking to happen, and introduce those as they make sense, which you can't do in a proprietary environment," Burns says.
"You have to have an open environment to introduce new third-party applications, or software, or potential applications or appliances.
Mellanox's Deierling sees applications of IBNS in tuning networks for specific applications and workloads.
"Just like we have networking solutions that are tailored towards specific workloads — we have an Ethernet storage fabric at Mellanox — you'll see intent-based networking start to contemplate workload-specific applications," says Deierling.
"You'll have video, you'll have machine learning, you'll have artificial intelligence, you'll have deep learning. Each of those will have a different set of recipes associated with that. You'll actually do intent-based networking that's specific to those workloads.
Karam from Apstra agrees.
"Intent-based networking is very real. There are production deployments out there across enterprises, service providers, and web scale. We pioneered it, but then since then, other large industry leaders in networking have embraced it as well. So, it's here to stay," Karam concludes.