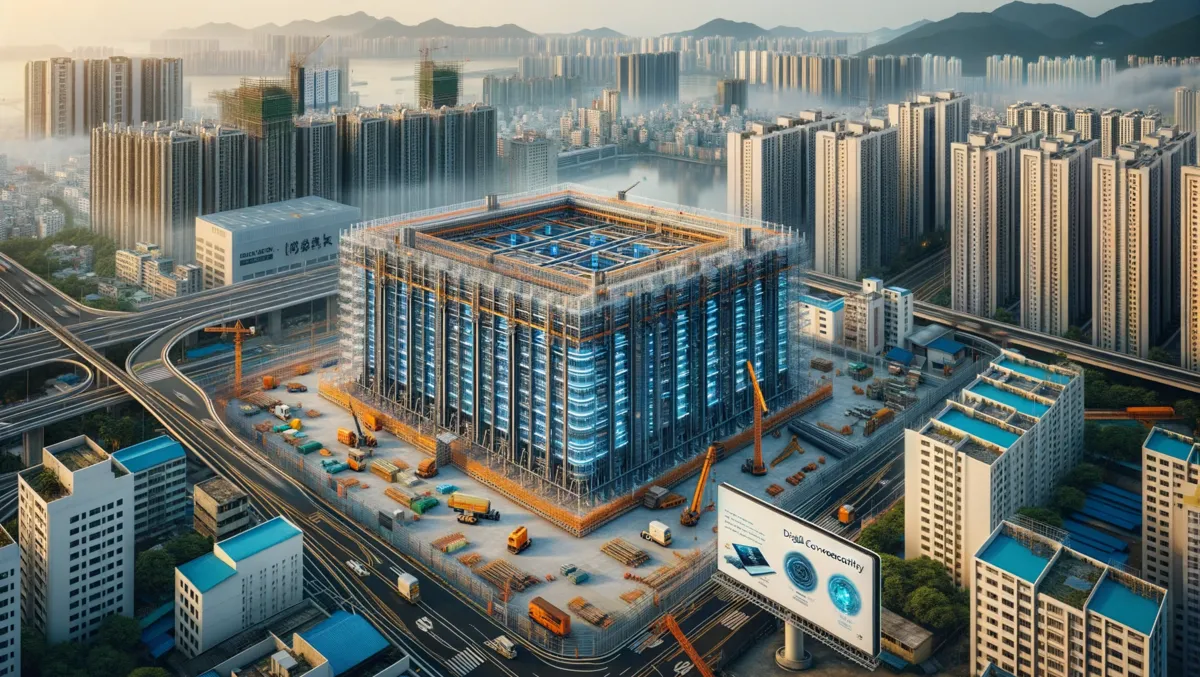 Data centre construction boom shifts focus to emerging markets
The boom in the data centre construction sector is increasingly focusing on emerging markets, according to Turner & Townsend's Data Centre Cost Index 2023. While the global cost to construct data centres has risen by 6% in the last year, this rise soars to as high as 22% in emerging markets.
While the five most expensive locations for data centre construction remain Tokyo, Zurich, Silicon Valley, New Jersey, and Singapore, a considerable shift in the rankings reveals the rise of several Asian markets. Tokyo has toppled Zurich to top the list at USD$13.7 per watt. Jakarta at USD$10.5 per watt and Kuala Lumpur at USD$10 per watt have made notable jumps, claiming the seventh and tenth spots respectively.
A rapid rise in construction costs in emerging markets characterises the year-on-year trend. Average global cost increases from 2022 to 2023 stand at 6%, a dip from the 8% rise in 2022. However, seven emerging markets across Asia, Africa, and Latin America have witnessed a significant hike in construction prices, ranging from 11 to 22%.
South-East Asian markets like Jakarta and Kuala Lumpur have seen remarkable traction, with Kuala Lumpur grabbing the 13th position overall. The rapid digitalisation and economic development taking place in these regions are spawning fresh opportunities in underdeveloped markets.
Riyadh, in the Kingdom of Saudi Arabia, has made its first appearance in the index with an average construction cost of US$10 per watt. This is largely due to robust investment in digital connectivity and a series of mega-projects aiming to support national development plans.
The gap in construction costs between conventional hubs and some emerging locations is narrowing, as demonstrated by the significant price increase in Cape Town, up to US$7.9 per watt from US$6.5, and Tokyo, which saw an increase from US$11.4 to US$13.7 per watt.
High demand for data centres continues to face hurdles of labour shortages, pushing up costs further. A whopping 94% of survey participants reported skills deficits, and 85% confirmed "hot" or "overheating" conditions. On another note, 92% of respondents stated that power availability now outweighs geographical location in importance when deciding where to construct data centres.
Eyeing the increasing demand for artificial intelligence (AI), 88% of respondents confirmed that data centre capacity's demand for AI is escalating rapidly. Consequently, the power requirement for these energy-hungry data centres is expected to grow.
Despite the setbacks in data centre construction, the industry remains optimistic, with 79% identifying the sector as recession-proof.
Rebecca Best, Director, UK Data Centre Cost Management Lead at Turner & Townsend, said, "The data centre sector continues to provide immense opportunity. As individuals and businesses, our reliance on data is set to be further accelerated through the growth of artificial intelligence and machine learning. However, on the other side of the coin are challenges to delivery, including power availability, supply chain issues, skills shortages and increases in construction costs."
Best believes the industry needs better collaboration and investment in solutions, especially concerning power requirements, to overcome these hurdles and ensure the sector's long-term sustainability.