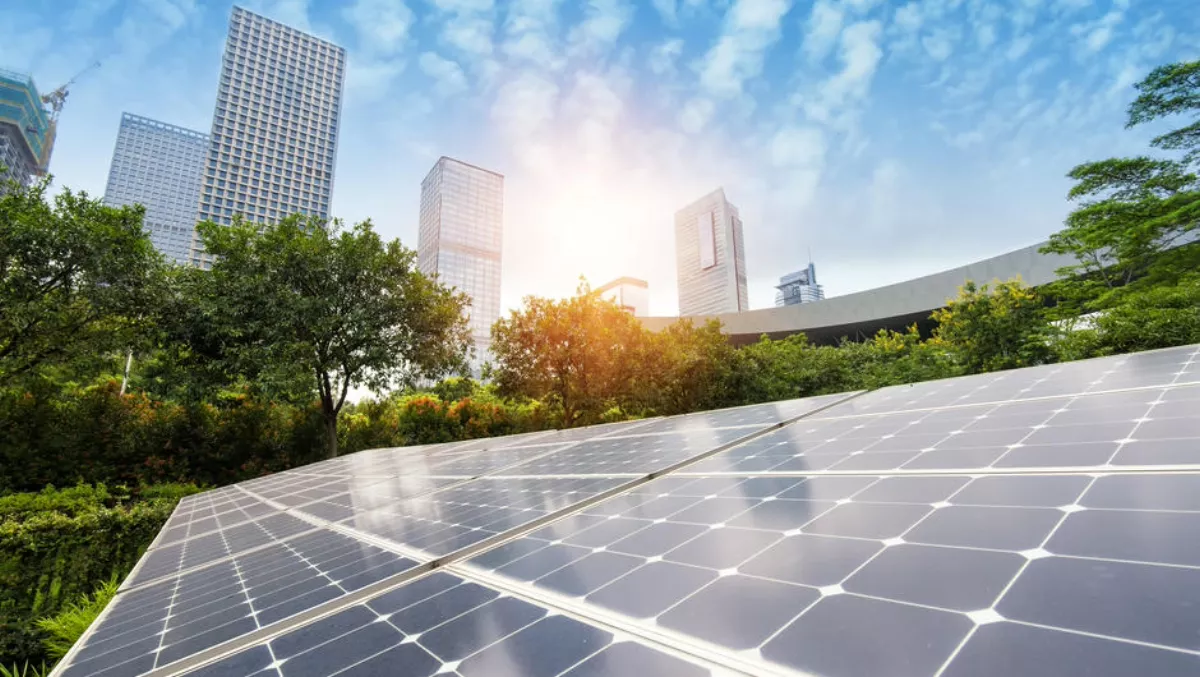 Data center sustainability: The hunt for renewables is on at an enterprise level
With rapid growth in enterprise cloud and big data, the acceleration of DevOps and microservices initiatives, and an increasing distribution of global workforces; the criticality and relevance of interconnected data centers has never been higher and it's growing.
According to PwC, the Asia Pacific data center market size is expected to grow by 27% per annum (p.a.); with a compound annual growth rate (CAGR) of 35%. If true, by 2021 the APAC data center market will exceed Europe's data center market.
With this continued growth in the data center market comes a consistent increase in demand for renewable energy, as organizations recognize and seek to improve their energy use.
The board cares
Renewable energy is increasingly becoming an important deciding factor for enterprise customers choosing a data center provider.
While it's not quite top of mind for every business yet, the number of those who are aware and who are committed to furthering sustainability is increasing.
A leading indicator, The RE100 campaign, which seeks commitments from corporations to achieve a 100% renewable energy target, saw 35 new signatories in 2017, bringing the total to 119.
According to Bloomberg New Energy Finance, in 2016 these companies "consumed 159TWh of electricity globally, nearly equivalent to the electricity consumption of Sweden.
There's also evidence that corporations are turning these commitments into action. In 2017, corporations signed contracts to procure 5.4 gigawatts of renewable energy.
Economics remain at the forefront for many looking at renewable energy to power their data centers. In general, the macro trends are toward declining costs both for wind and solar, which are the primary sources of renewables in the market today.
Expect to continue seeing greater performance and efficiency from the systems, with lower installation and operating costs over time.
Sustainable power costs
Sustainability continues to be a business priority. Fortunately, wind and solar are increasing their output and benefitting from robust and ongoing long-term declining installed cost trends.
Systems are also getting larger. Ten years ago, when data center providers considered deployment of solar power, putting a couple of hundred kilowatts on a roof was considered a big project.
These days, it's becoming more common to source tens or even hundreds of megawatts of energy from an off-site solar or wind farm.
Many providers, including Digital Realty, are now engaged in projects helping to bring these utility-scale renewable energy projects to market in major data center markets.
There are a number of things to consider when developing sustainability strategies. The first is cost.
Ten years ago, you wouldn't be able to source a utility-scale solar project that was cost-neutral to the price of utility power. Today it's possible.
And it's possible in multiple markets across the country and in fact around the globe, because the market has matured significantly and costs have come down.
The reasons for supporting sustainability and renewable energy are compelling when you take all things into account.
Astute executive teams are able to weigh the pros and cons of sustainable actions in light of their company's reputation, customer demand, energy costs, environmental impacts and brand value.
In the end, the decision to commit to sourcing renewable energy brings with it numerous benefits, with the key variables being how quickly it can be done and where, looking across the portfolio, to accelerate the change.