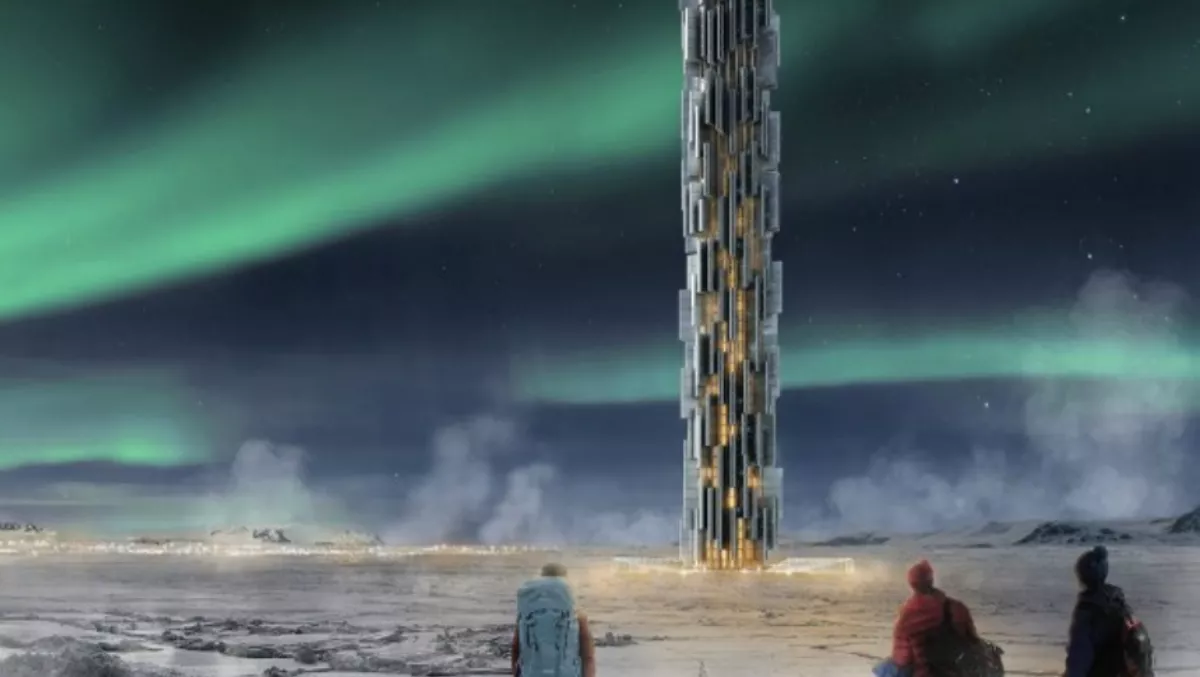 Is this the data center of the future?
Two Italian architects have designed an Icelandic sustainable data center which, instead of being a 'big anonymous container' is instead a skyscraper.
The tower conceived by Valeria Mercuri and Marco Merletti, which won third place in architecture and design journal eVolo's annual Skyscraper Competition, is a giant cylindrical shaped 3D motherboard with all the hardware components fastened on the external façade. The internal part remains empty.
Explain the architects: "This void is a technical space with a double function: first, it is the main air duct of the cooling system, and second it is a space where the pods can be moved to the ground floor, during the maintenance and upgrade phases.
"As well as in a computer case, a huge cooling fan on the top of the tower activates a natural chimney effect, thanks to which each pod takes the natural fresh air from outside and releases the warm air inside.
"A part of this air is expelled from the top of the tower, another part is reused to heat the laboratories and the greenhouses situated in the basement. During the winter the warm air released by the server could also be used to heat the houses in the surrounding neighbourhood.
The pair says Iceland is a strategic location for data centers given its location between the United States and Europe; its renewable energy sources and its proximity to the Arctic Circle providing cold temperatures and 'a fresh natural breeze' to cool the servers.
"The main issue of our project is to investigate a new morphological solution that could represent both the complexity and the importance of the building into which we keep our data," the pair say in their eVolo Skyscraper Competition entry.
"Above all, we conceive the data center's configuration in order to maximise the use of the available renewable energies and also to allow the reuse in a sustainable way.
Evolo says it received 489 project entries for the 2016 Skyscraper Competition, which recognises visionary ideas. First place in this year's competition went to a United States entry for a 'continuous horizontal skyscraper', while second place went to a 'hive' for advanced flying drones.