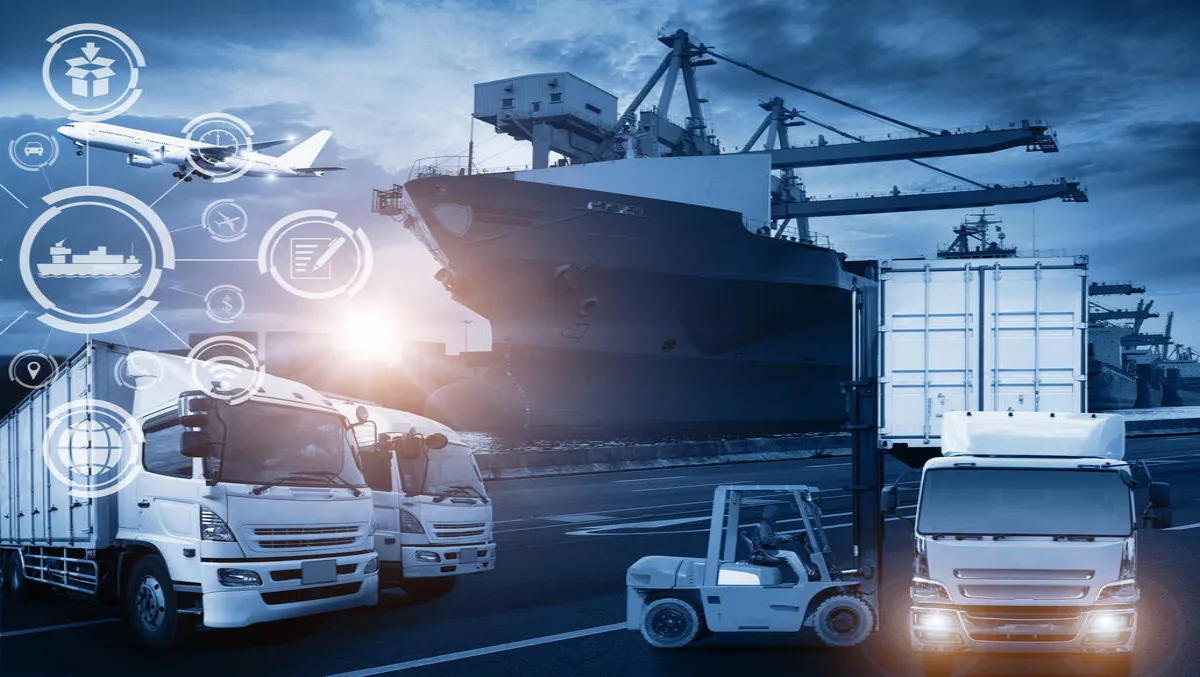 Cruise ships, cloudifying apps & IoT: An exclusive interview with an Azure Stack expert
Mon, 4th Dec 2017
FYI, this story is more than a year old
By Julia Gabel, News Editor
Microsoft's Azure Stack hit the market earlier this year, offering a hybrid cloud platform from Azure data centers to edge locations such as mineshafts, factory floors or cruise ships.
"We found distinct use cases where customers would actually require something that is on-premises that would complement what they put in the public cloud – the first being a cruise ship, for example, sailing in the Pacific which would need to process data from its IoT sensors," says Vijay Tewari.
Tewari is Microsoft's program manager, and an Azure Stack expert. In this exclusive interview, Tewari discusses the data needs of cruise ships, how an explosion of IoT data is overwhelming enterprises, and what to expect from Azure Stack.
"Now, as a cruise ship, if you're in a public cloud strategy, how will process this data? Because you've got to send the data to the public cloud, have it processed there, and then send it back," continues Tewari.
"While your sailing in the Pacific, you might not have that kind of bandwidth to send the data.
"This is a great example of where Azure Stack is able to process the data locally – so in this case, on the ship.
Cloudifying applications: Bringing the cloud into the data center
"Another example is if you have an application which is built on cloud paradigm but is trying to use data which is siloed in large data centers.
"One way to solve the problem is by bringing the cloud into your data center.
"You can stick an Azure Stack instance right next to where your large data systems are, and then you actually cloudify that application and the data and provide access to your customers.
"The third example is sometimes you have regulation by compliance agencies or government which says that the data cannot actually leave your data center.
"In that case, you still want the benefits of the cloud in the data center – and Azure Stack is able to provide customers those cloud capabilities in their data centers.
Getting Azure Stack up and running in the data center
Tewari contines, "We've got hardware partners and you can actually go to them and ask them to give you an Azure Stack instance.
"The hardware partners that we have are Dell EMC, HPE, Lenovo, Cisco and we also announced Huawei as an Azure Stack partner.
"First, a partner will work with you to size your workloads and they'll help you establish what kind of system you need.
"Once you order the system, the hardware partner will deliver the system to your data center – and along with it comes a services team. They will deploy the instance in your data center based on the configuration elements you provide to them.
"It's deployed and configured according to your requirements, and it's integrated into your data center. This takes probably 2-4 days. At the end of fourth day, the partner will hand you the keys and what you have now is a fully functional Azure Stack instance in your data center.
Internet of Things and the emergence of Shadow IT
Enterprises IT are overwhelmed, continues Tewari, by the demand of data from the Internet of Things (IoT).
"Business wants to go really, really fast and achieve business outcomes, but enterprise IT is burdened [by the challenge of] making sure the data is secure, access to information is secure, and all those things that go along with it.
"The problem is that today enterprise IT is spending inordinate amounts of time, effort and money on just trying keep the base systems running.
"So, when businesses come to them with new demands and new kinds of applications, enterprise IT is unable to respond to them because their budget and people are tied up in just trying to keep the system operating.
"This where the concept of Dhadow IT emerged. Business units, when they want to innovate, bypass their central IT and go to the public cloud because they don't have to deal with all the hassle of my local IT shop.
"But that wasn't the challenge initially, because while you may be able to just build one application, and another and another, eventually compliance comes in, and you have to think about what happens to the data in these environments.
"That's why it's important to have a comprehensive cloud strategy – where customers can look at the whole portfolio of their application and say this data is fine going to the public cloud, and this data – for a variety of different reasons – needs to remain on-premises."
Security: The Azure Breach Philosophy
"Given all the recent hacks, like Equifax, today security is a huge concern for customers, regardless of where their data is," explains Tewari.
"With Azure Stack, rather than security being a reason to select one over the other, we offer reassurance to the customer that regardless of whether you choose our public cloud offering, or our hybrid cloud, they will be secure either way.
"Microsoft's philosophy when it comes to security is that we assume that a breach will happen – and when it does, we are secure by default.
"The philosophy states that even if a hacker were to break into the system, the amount of collateral damage that can be done is limited because we have these centric wings where they can break in.
"There was an old philosophy with security that said that you established this hard, impenetrable shell, but the inside was as soft as goo. The problem with this approach is that this hard shell inevitable gets broken.
"If you take an approach where your thinking is that a breach will happen, it's only a matter of time - you build protection layer by layer, so that the amount of damage someone can do once they break in is highly confined and localized.
"That's the philosophy you'll see in Azure, and Azure Stack.